Oh, how we love the Jordan lineups! They always have some really saucy items and amazing colorways. And in 2022, the lineup is a bit different in terms of silhouettes and colorways. Usually, Jordan 1s are the highlight of the lineup with some extra silhouettes on the side. This year, 2022 Jordans are diverse and they'll cater to every style and taste! But before we dive in, here's a Jordan styling guide that will totally come in handy for you. Now, let's take a look at what the new year has in store for us. Who knows? It might soften the blow of the fact that we're already in 2022 (we totally need that).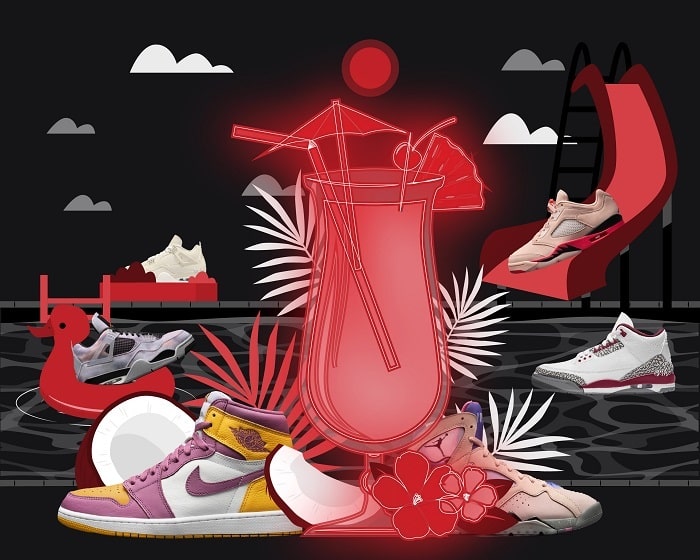 2022 Jordans – Less 1s but More Drip!
As we already mentioned, this spring we're getting fewer AJ1s. And that's maybe a tactic that Jordan Brand is trying to push the other underrated kicks. In fact, they're kinda doing a splendid job with the Jordan 2 collabs lately. Anyway, the two colorways we're getting are pretty interesting enough to keep us satisfied!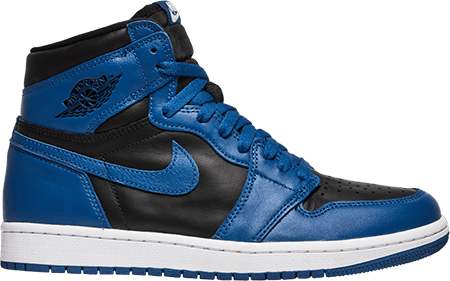 The first colorway is the Marina Blue Jordan 1 that kinda reminds us of the OG release. We can expect it to drop on February 16, 2022, and you can read more about it here! The second colorway is the "Brotherhood" Jordan 1. It comes in a cool mix of university gold and light bordeaux. This colorway is a nod to MJ's fraternity: Omega Psy Phi. We can expect this pair to come on February 26, 2022.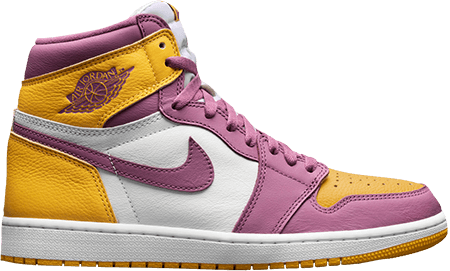 Amazing Air Jordan 3s on the Way
Classic silhouettes certainly deserve awesome colorways. And both colorways are obviously a must-have. The first one is a consolation prize for those who missed out on the A Ma Maniere AJ3. Jordan 3 Muslin looks an awful lot like that collab, and we're not even sad about it! The upper comes in a mix of sail and grey that you can rock anywhere. But you're gonna have to wait till March 26, 2022 if you wanna own the kicks.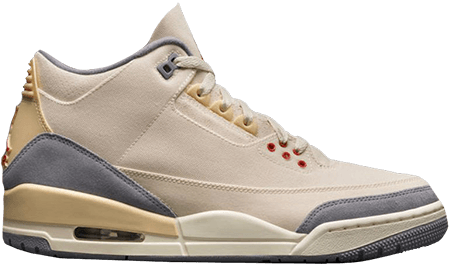 The second pair is an awesome take on another silhouette's signature colorway. Jordan 3 Cardinal is pretty great with its white upper and cardinal red. The pair is gonna drop on February 24, 2022. If you wanna read more about the kicks and a similar pair of 3s dropping soon, check this out.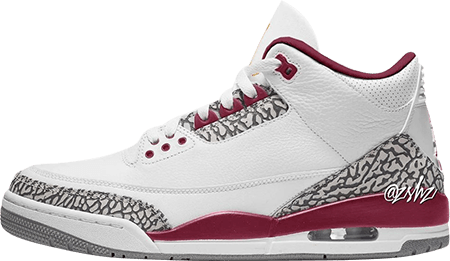 Jordan 4 – 3 is Better than 2!
Now we're getting to the spicy bit! We're not just getting two, but three different Jordan 4 colorways. The first colorway features a whole sail canvas upper. It's kinda similar to the 2018 Levi's Jordan 4 collaboration! Now you won't have to break the bank to get the kicks when you have an alternative.
The second colorway is another take on a 2013 colorway: Jordan 4 Green Glow. They're worth $480 on average today, so that could mean the new Infrared colorway will be worth it. It features the same grey and black color-blocking, but instead of the green, we got infrared lacewings! If this sounds like a catch to you, the pair will drop on May 12, 2022, so stay tuned,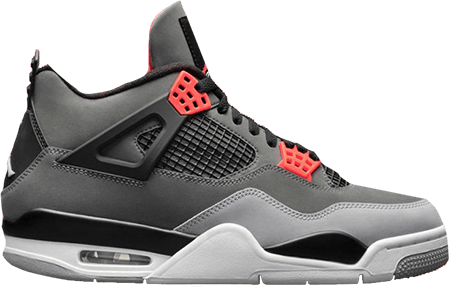 Our last AJ4 colorway in this lineup is a tribute to none other than the legendary coach Phil Jackson! The colorway is called Zen Master because that was Jackson's nickname. That was his nickname because he incorporated meditation and some spirituality into his coaching practice. You can expect the tie-dyed pair to drop on March 19, 2022, so keep your eyes open until drop day!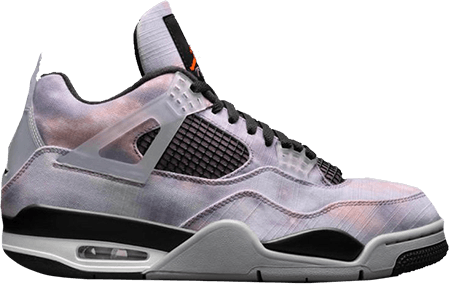 Jordan 5 – Taking Diversity to a New Level
We love us a pair of Jordan 5s, especially if they're coming in the royal mix of black and blue. The upper is gonna come in all-black suede with translucent mesh. The 3M tongue is ever-present as usual, but the racer blue midsole adds some extra spice to the colorway. You can expect the colorway to drop on February 12, 2022.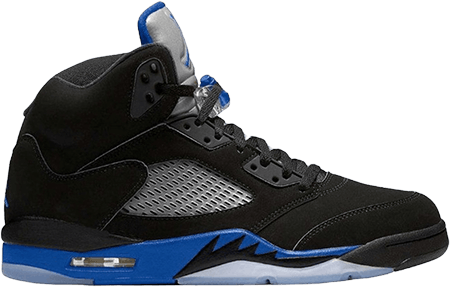 Now, the second colorway is everything the first one is not. It's a low-top, it's pinkish, and it's a women's exclusive pair! The upper comes in a pale pink leather, but the midsole is a darker shade of pink! The pair will come on January 20, 2022, making it one of the first 2022 Jordans to drop.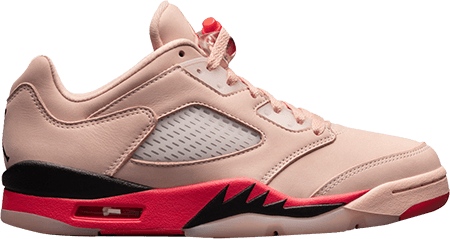 2022 Jordans Include Awesome 6s too!
Okay so, the AJ6 is the last silhouette we're getting two different colorways of. The first colorway is a women's exclusive that will make everyone envy them. Jordan 6 Mint foam features a white upper with mint green details on the midsole. So all in all, the pair is squeaky clean, and it's potentially dropping on March 22, 2022.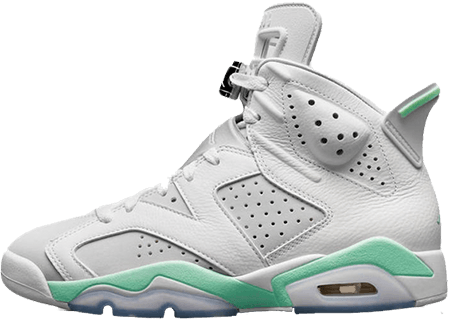 The second pair is a tribute to MJ's alma mater, the University of North Carolina. It features an awesome mix of university blue nubuck base with white leather overlays. So if you've got a collection of blue Jordans, this is for you! We can expect AJ6 UNC to drop on March 5, 2022.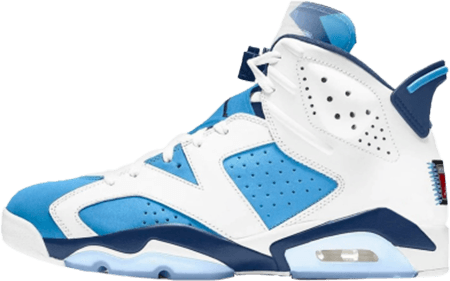 Jordan 7 and 9 – 2022 Jordans Underdogs Go Wild
The Jordan 7 is an underrated silhouette, and you can't convince us otherwise. And 2022 Jordans won't be the same if they didn't include a 7. Anyway, the pair we have on the Spring lineup is totally worth the wait! Jordan 7 Sapphire features an off-white shimmer leather upper, with hints of sapphire blue on the tongue and collar. It's a pretty cool pair that you gotta wait till March 30, 2022, to own!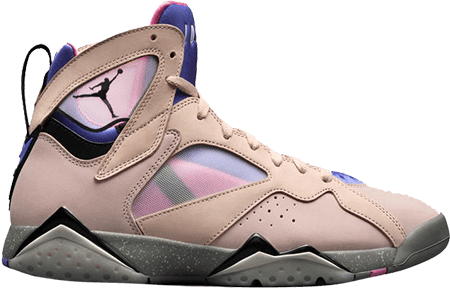 Another underdog that made it to the 2022 Jordans Spring lineup is the new black and grey Jordan 9! You know, there's nothing better than a simple colorway that can go with everything. That's why the new Jordan 9 Particle Grey features a black base with grey overlays on the lower part. However, to break the dark palette, we have university red branding that gives life to the kicks! If that sounds like minimalist designs you would invest in, then spare some money till March 22, 2022!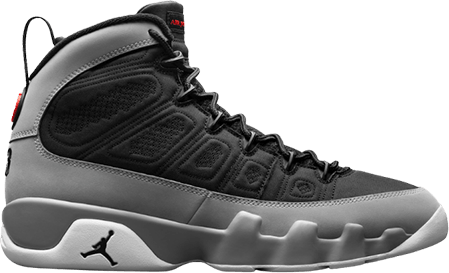 The Highlight of the Lineup… and Then Some More!
Okay so, now we're gonna talk about the highlight of the whole lineup, no exaggeration. We love us a retro that stays true to the OG. And the upcoming Jordan 12 Playoffs are exactly that! According to Nike, the release will be OG everything, so we can safely raise our expectations. You can check out everything there is to know about the kicks here, including the release date!
Last, but not least, we've got another spring-ish take on a classic silhouette: Jordan 13. The cat-like pair will feature a del sol yellow suede base with a white leather overlay. The usual green holo eye on the collar is like that extra seasoning that you didn't know you needed! Although it's a new non-OG pair, the kicks are totally worth having. Especially if you wanna take the hotter season in color and style! The kicks will reportedly drop on March 5, 2022, but well, time will tell.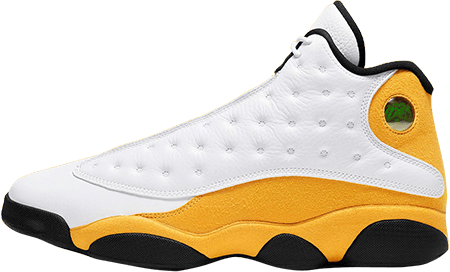 What Will You Need to Catch Them 2022 Jordans?
First off, you need to know when and where every pair is dropping. Luckily, we got you covered, and so are cook groups! But if you wanna take a shot at multiple, or all, releases, you'll need a sneaker bot. You know, luck can help you twice tops, but the rest is on you! So when you get a sneaker bot, make sure you pair it with the best proxies and sneaker servers. After all, a perfect setup means higher chances of success! If you need more tips on sneaker cooking, check this out. Godspeed🔥