If you're a Jordanhead, you'll know that the Air Jordan brand offers lots and lots of options. But if you'd like to color coordinate your collection, we gotchu. We previously sorted the coolest red Jordans for you, and now it's time to do the same with blue Jordans! Here are the kicks you're gonna want to have in your rotation to make the rightstatement. And if you wanna take it a step further, here's a Jordan styling guide to keep the drip coming!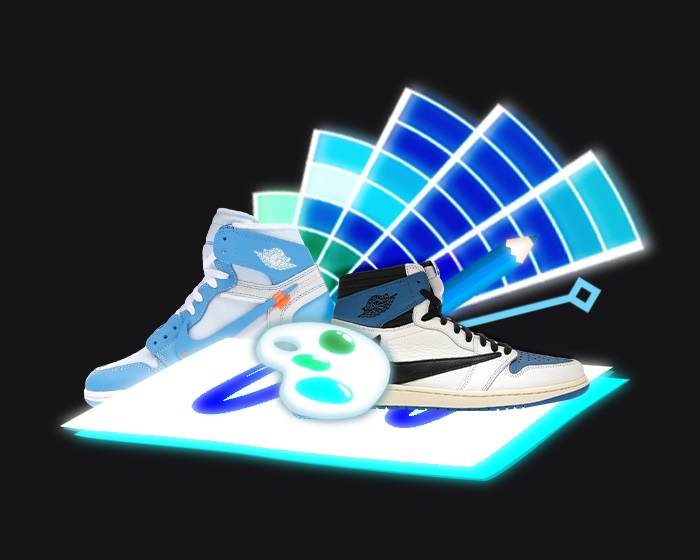 Blue Jordans That Can Spice Up Your Rotation!
Now that you know what's up with us, you'll know that the blue Jordans we're gonna discuss are mega hype! Some were super exclusive, others were general releases. However, they're all worth the attention because they all left a certain mark on the sneaker industry!
Jordan 1 Royal
A list of blue Jordans is certainly not the same if the OG blue colorway isn't on top. This colorway dropped in 1985 along with the classic Banned and Chicago colorways. If you weren't around back then, you must have caught one of the restocks in 2001, 2013, or 2017! However, some of the newer sneakerheads must have missed on all of these. If you're one of them, make sure you get your pair off the resale market today!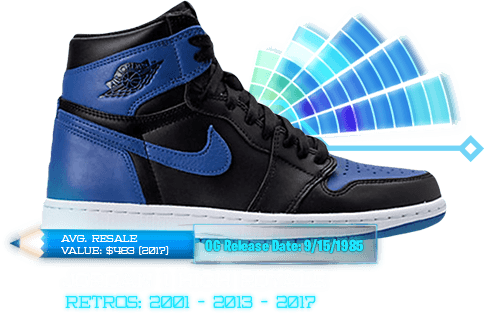 Jordan 4 Eminem Encore
A pair that can go down sneaker history as one of the rarest 4s around. Originally, the blue Encore kicks were F&F exclusives, and only 50 of them existed! But that was back in 2005 when Eminem celebrated the release of his album Encore. 12 years later, and Slim Shady's album Revival came with 23 retro pairs of the 4s! However, if you wanted to get a pair, you should donate $10 to the Marshall Mathers Foundation. The foundation made more than $77,000 thanks to the donations and the sneakerheads who wanted to win these babies. Today, you can only get these babies off the aftermarket for a lot of cash.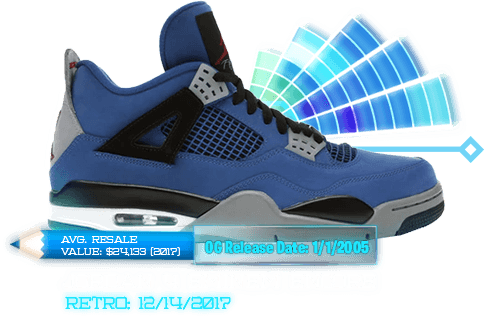 Jordan 1 Fragment
Okay so first off, we gotta get this off our chest. This is one of the sneaker collabs that lives in our heads rent-free. Hiroshi Fujiwara, aka the godfather of streetwear, left his mark on the kicks with his brand Fragment Design. The colorway is pretty simple, a mix of black, white, and blue! However, the most interesting bit is the Fragment logo branding on the heels. The F&F pair comes in black, while the public release is just laser-engraving. However, both kicks are worth heaps in resale!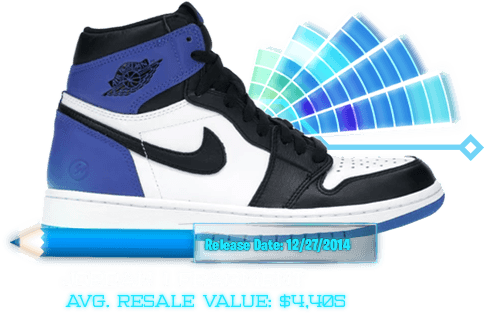 Jordan 1 Retro Satin Royal
A very smooth take on the OG colorway we just mentioned above. The twist here though was the satin that replaced the classic leather. That definitely wasn't a deal-breaker for anyone. Only 700 pairs of Jordan 1 Royal Satin were available at two stores only: Walter's in Atlanta and Active Athlete in Houston. That was a nod to both of these stores being the first to drop Jordan apparel! Talk about Tier 0…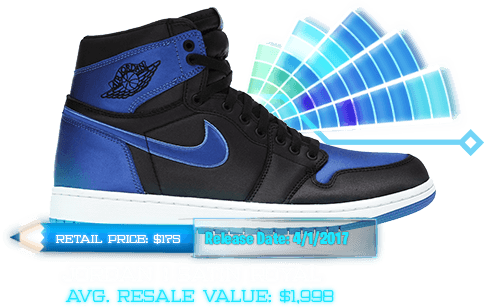 Jordan 1 Travis Scott x Fragment
Take one of the most influential artists around today, the godfather of streetwear, and a sneaker giant. Now mash them together. What would you get? Nothing less than a sick pair of sneakers! The kicks feature Fujiwara's signature blue colorway on kicks, along with Scott's reverse swoosh. This pair dropped in 2021 making it one of the most recent blue Jordans. But of course, it didn't go without its share of backlash.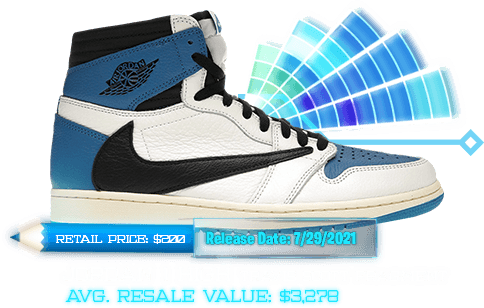 Off-White Jordan 1 University Blue (UNC)
Virgil Abloh certainly left a heavy mark on the sneaker industry. And this pair was his third signature Jordan 1 colorway. Now we don't really need to explain how hype this pair was, do we? From the texts and hangtag to the deconstructed look of it all, these blue Jordans are a must-have for sneakerheads. Although they're the cheapest among the three colorways, you'll still be paying a couple of thousands for these babies.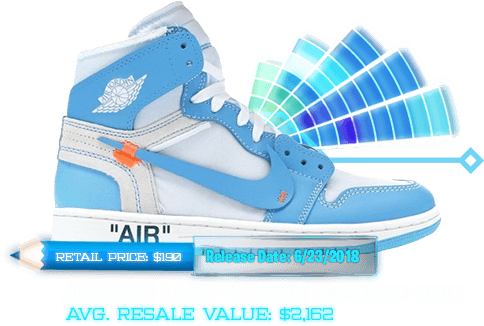 Union LA Jordan 1 Blue Toe
The Los Angeles store took collabs to a new level with this colorway and the black toes. However, we're here to talk about blue Jordans, and so we will! These babies look like a collage or art project. According to the brands, the kicks should make you feel some nostalgia for your old pair of sneakers. And somehow, they do! However, if you really wanna own the kicks, you're gonna be paying up, and we mean UP.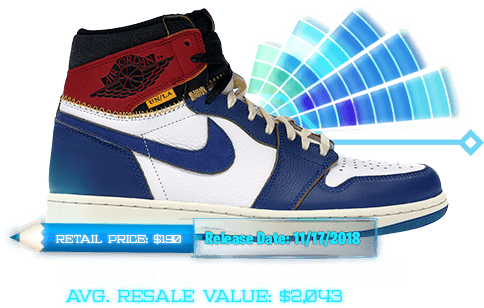 That's Not the End…
If you don't wanna pay half your saving for a pair of kicks, it's totally fine. There will be more blue Jordans to come that you can get for retail. In order to do that though, you're gonna need a sneaker bot! And when you get a sneaker bot, you should set it up correctly. So here's a guide that will take you through the basics and a little more! Godspeed 🔥