The smell of gingerbread and pine is in the air, and we all know what that means. Christmas is right around the corner! And of course, we hate to leave sneakerheads without some celebratory options for the holiday season. So today, we're going all traditional on you and giving you a list of green Jordans to celebrate in style! And just in case you wanna go all ho-ho-holiday vibes, here are some red Jordans to keep you happy. Oh, and don't forget to check out these holiday Js if you're out on a holiday gift hunt.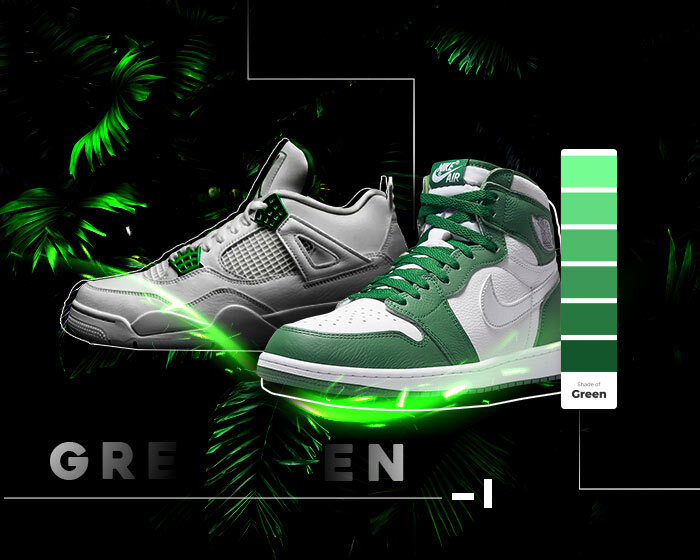 Jordan 1 Gorge Green – Green Jordans Look Better in Retail
Would it really be the holiday season if we don't get green and red sneakers? Of course not! That's why the upcoming Jordan 1 Gorge Green will be the perfect gift for yourself or the ones you love. The kicks look awesome with the white leather base, green overlays, and a festive silver swoosh!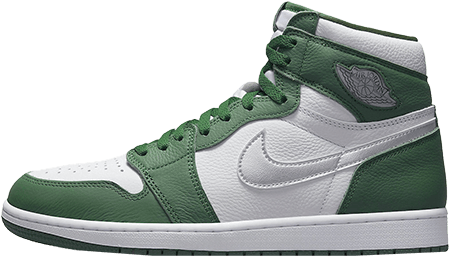 And if you also think the sneakers are worth copping, then December 28 doesn't sound too far away! So make sure you stash $180 to cop the kicks in retail when drop day comes. Because why pay resale when you can use a sneaker bot like NSB to cop the coolest kicks with? If you wanna know more about how sneaker botting works and more, check out this guide! It'll give you some easy pointers in the right direction. Who knows? That might be your way into the world of sneaker resale!
Green Jordans for Every Occasion!
Jordan 1 Pine Green 2018
We rarely see a pair of non-OG sneakers that gets pretty popular, but these 2018 babies did. Jordan 1 Pine Green dropped in 2018 along with the Court Purple colorway. Now both kicks were pretty successful, probably due to the awesome color blocking. It's actually the same as the famous Bred Toe Jordan 1! So if you're looking for a cool pair of green Jordans, this is a good option. The only downside is that they'll cost you about $531 in resale. But well, that might be a low price to pay for drip!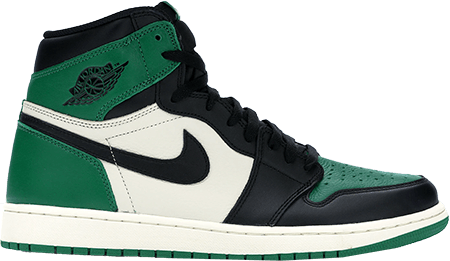 Jordan 1 Low Pine Green
Not a fan of high-tops? We totally get it because they're not really for everyone! And Jordan Brand is aware of that too, which is why they always drop hot colorways in low-tops. So if you liked the 2018 Pine Green Highs, then you're gonna love the Pine Green Jordans Low! Now, these retailed for $90, but today, they'll cost you around $367. Talk about aftermarket profit!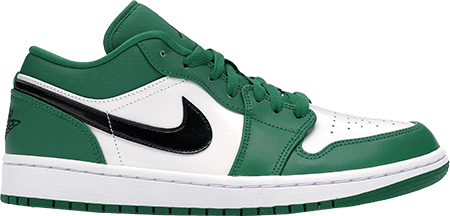 Jordan 4 Metallic Green – Metallic Green Jordans Add Some Spirit!
Now this one isn't green per se, but it totally deserves a mention. The Jordan Metallic pack is certainly worth taking a look at if you like white sneakers. And when we tell you that 2020 had some really good releases, we're not even exaggerating! Now this collection was a pretty cool tribute to an older Jordan 1 pack, and it was a regional release. So of course, we decided to include the Metallic Green colorway here. But if you wanna get a pair today, you're gonna have to pay $663 on average!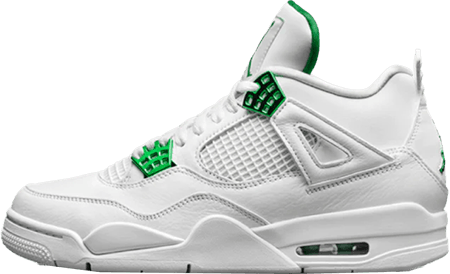 Jordan 5 Green Bean
Think of it like Jack and the Beanstalk, but instead of the giant tree, you get a hot pair of kicks with no fee-fi-fo-fum! Although it's a pretty decent pair of sneakers, it didn't catch the hype it deserved in 2022. But well, that's good news for you if you wanna cop these babies in resale. They'll only cost you about $174 on the aftermarket! So if you're on a tight budget, this pair of green Jordans can save the day.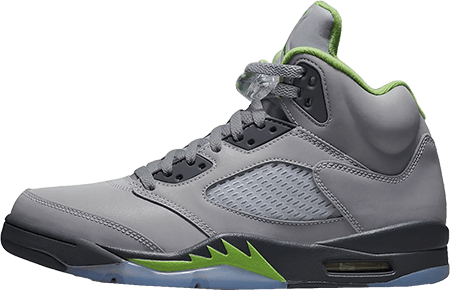 PE Green Jordans Kinda Hit Different!
Now, these are for those willing to pay an arm and a leg for a pair of sneakers. And we get it you know. Building the best sneaker collection requires some sacrifices sometimes! So if you're looking for a pair of green Jordans that can do the job, then this is it. This pair was a University of Oregon football team exclusive in March 2019. The shoe included removable Swooshes and Oregon's logo on the heels. Tinker Hatfield himself designed these babies, and today, they're worth about $6,629 on average!