Although there are 12 main colors, there's an infinite number of shades and color blockings that you can do. And Jordan Brand won't rest until they try them ALL. But today, we're gonna take a look at a pretty cute color that can challenge your sense of fashion! Pink Jordans might seem a bit hard to style, but it certainly isn't impossible. So, here are our favorite shades of pink on Js that every sneakerhead should add to their collection. And just in case you don't think pink is flattering on you, here are some other colorful round-ups we did:
Top 5 Pink Jordans for Every Taste
Jordan 12 Doernbecher 2017
The Nike Doernbecher Freestyle program started in 2004 as a way to raise donations for the OHSU Doernbecher Children's hospital. At the same time, Nike gives kids a chance to design their own kicks and unleash their creativity. And every year or so, we get an iconic pair that sneakerheads obsess over like they're OG retros! Now, 2017's Jordan 12 was one of those kicks. The designer, then-9yo Carissa Navarro, wanted the kicks to be a tribute to her twin sister Savannah! She helped keep Carissa, who had no kidneys, alive in the womb until she could start her dialysis. Talk about sisterhood!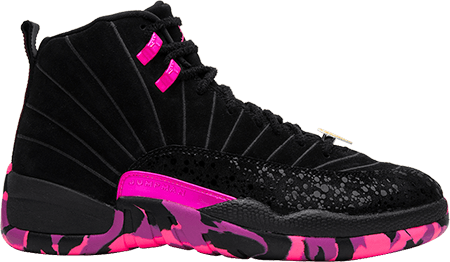 Avg. Resale: $524
Jordan 1 Mid Digital Pink (W)
Simple, chill, summery. There's no backstory here except for the fact that they look very fresh and very cool! Jordan 1 Mid is usually a seriously underrated silhouette, and it's never too late to own one. The Jordan 1 Mid Digital Pink features different shades of pink on each area of the kicks, and we're here for it.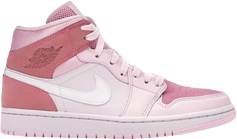 Avg. Resale: $631
Jordan 1 Rust Pink
If the Mids didn't talk you into owning a pair of pink Jordans, this pair will. Jordan 1 High Rust Pink isn't all-pink, so if you're afraid of going all in, this is your chance! These babies dropped back in 2017, and feature a white leather base, black toe box and swoosh, and pink overlays. In other words, they're easier to style and flex. And if you need help in that department, this styling guide is your friend!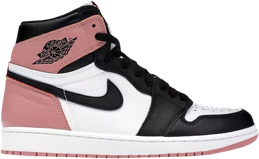 Avg. Resale: $4,865
Jordan 6 Aleali May (W)
Aleali May is one of the coolest designers who collaborated with Jordan Brand. All here collabs had a story to tell, especially for the girls who love their kicks! And the collab from March 2019 was very pink and very beautiful. The women-exclusive Jordan 6 Rust Pink features an all-pink suede upper with hits of bright crimson. So all in all, the kicks are flashy and worthy of the bold!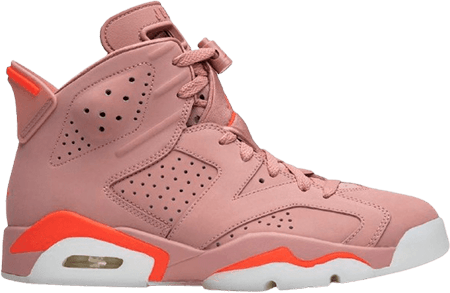 Avg. Resale: $438
Sneaker Politics Jordan 1 Low
Sneaker Politics, the Louisiana boutique, didn't hold back at all with these pink Jordans! Jordan Brand and the store planned a whole block party complete with a sneaker release. These babies look very simple with an off-white upper and gum soles. However, the pink laces and outsole certainly put the party in that pair! If these kicks look like something you'd rock, you can get them off the resale market today.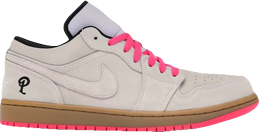 Avg. Resale: $592
Wanna Catch the Next Hot Drop on Time?
Well, everyone loves their Js. And if you're one of those sneakerheads, then you'll need all the help you can get. But don't sweat it, because NSB's got your back. With NSB3 coming soon, you'll get to experience the future of sneaker botting! From new modules to ease of use, you'll be cooking in no time. Here's everything you need to know about NSB3, and you can click here to get your copy today! Godspeed