Jordan 12 Playoffs – A Retro We're All Waiting for in 2022!
2022 looks a little bit different from a Jordan sneakers point of view. The brand seems to be putting more effort into different silhouettes. And maybe trying to bring back some that were a bit in the shade like the Air Jordan 2. Don't get us wrong, we're all about the different silhouettes and colorways, but we still appreciate classic retros. Luckily, Jordan Brand understands that, and they're including a really cool retro in the Spring 2022 lineup. Let's check out the upcoming Jordan 12 Playoffs, shall we?
We Love Us a Colorway with a Backstory!
So, the least we can say about Jordan 12 Playoffs is that it's a classic pair of sneakers. It's actually one of the four OG colorways that dropped in 1997. The other colorways were: Flu Game, White/Varsity Red, Obsidian/White. The only colorway that came before them was the amazing Taxi 12 in 1996.
So all in all, the Jordan 12 Playoffs deserve equal hype as the legendary Flu Game 12s! In fact, these babies got their name because MJ debuted them in the 1997 Playoffs. So it kinda makes sense now that we know JB is all about that touch of nostalgia!
Jordan 12 Playoffs – Another OG Retro
Anyway, the industry seems to appreciate the Jordan 12 Playoffs enough. Why? Because throughout the years we got two different retros, one in 2004, the other in 2012. And now, in 2022, we're celebrating the colorway's 25th anniversary with another OG Retro! Rumor has it that the kicks will drop during this year's All-Star Weekend with all the OG packaging. That means you gotta be ready on February 19, 2022!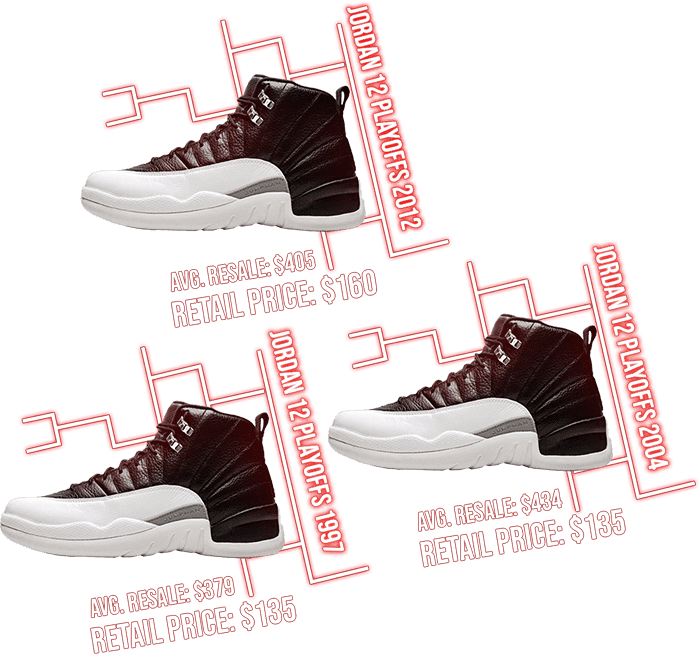 Release Info
Jordan 12 Playoffs will retail for $200, unlike the previous years' retros. It's kinda more expensive, but if you're a sucker for classics, this won't be a waste of money. After all, a black and white pair of Jordans is pretty easy to style! And if you don't feel up to it, you can check out this styling guide to save yourself the thinking. As for resale, this pair is worth the money, especially if you can flip it for as much as the previous retros. If you're new to the resale game, here's how it works!
How to Catch the Jordan 12 Playoffs?
It's not every day that we get an awesome pair of kicks like the Jordan 12 Playoffs. Naturally, demand will be really high from new sneakerheads and old ones looking for a refresh! So, if you're serious about your sneaker shopping, you're gonna need a sneaker bot. But a bot alone won't give you the highest chance you can get. That's why you gotta be well prepared with the right sneaker proxies and servers. If you need more pointers or just a general botting guide, check this out. Godspeed 🔥