Top 4 Reasons You Should Buy the New Air Jordan 2 Drops!
Today, we're going to go all-in with our sneaker analysis. And the pair we're analyzing is none other than Air Jordan 2. It's a silhouette that has an exciting history and future! Although so many people would sleep on these babies, we wanna respectfully disagree. And to prove our point, we're gonna list 4 reasons why you should get a pair of 2s. Not only that, but we'll also check out the latest Jordan 2 collabs and releases. Who knows? Maybe 2021/22 will be the years of the AJ2 revival. After all, Nike is doing exactly that with the Air Max!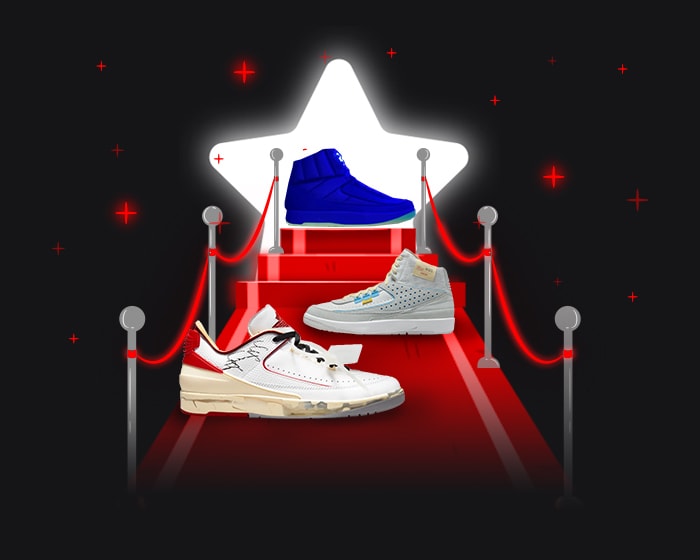 A Little Air Jordan 2 Backstory – The Ugly Duckling?
If you're familiar with the Air Jordan dynasty, you know that the second silhouette is underrated. Not quite as pretty as the 1s and not as cool as the 3s. The Air Jordan 2 struggles with middle child syndrome. However, the pair features a premium leather upper, and it's made in Italy from faux-lizard skin. People referred to the silhouette as the "Italian Stallion," too.
The sad part about this story is that the original molds of the silhouette were lost. And that made the production of more kicks impossible. However, Jordan Brand managed to find them later on, and bam! We got a retro line of Air Jordan 2 kicks. However, that low time ruined the hype around the silhouette, along with the myth of Jordan's injury curse!
Reasons to Buy Air Jordan 2 Sneakers!
If you think the sneaker's backstory is interesting, maybe that's a sign that this silhouette is worth owning. However, we got more reasons that make the Air Jordan 2 worth a spot in your sneaker collection. Read on to find out what they are!
One: Prove You're an OG Sneakerhead
If you own the twos, you are a real one. You must have heard this at some point in your sneakerhead life. And it's true to a certain extent because hypebeasts care about the hype and only the hype! So if you want to hang out with the big boys, you gotta know how the sneaker community works. Moreover, if you see someone rocking them 2s, you should know that they know their kicks.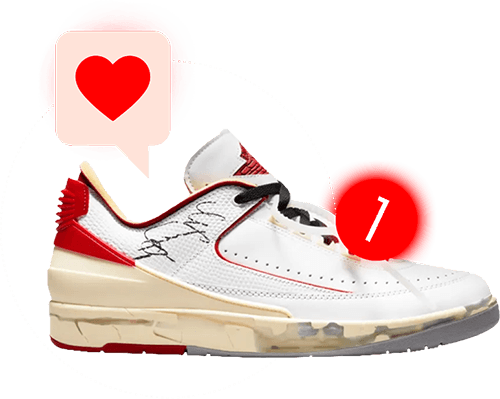 Two: Collaborations Are Always In
Past and future, we all know how sneaker collaborations can make or break a pair of kicks. And so far, none of the Jordan 2 collaborations disappointed us. For example, we've got the most recent Off-White Jordan 2 colorways that put the 2s on the 2021 sneaker map. These babies are worth something between $400 and $600 on the aftermarket! We also have the new Union 2s, in addition to teasers of the new J Balvin AJ2. Although we still don't know much about them, the news is enough to get our attention!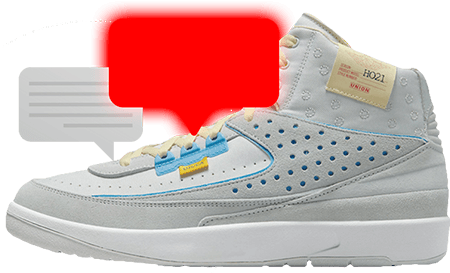 Three: Resale Value Is Worth the Effort
In this section, we're going to go back in time for a bit. First off, we have Eminem's signature pair that celebrated his book "The Way I Am." Only 313 pairs of this colorway are available to match Detroit's area code. Today, this pair is worth $4K+ on the resale market!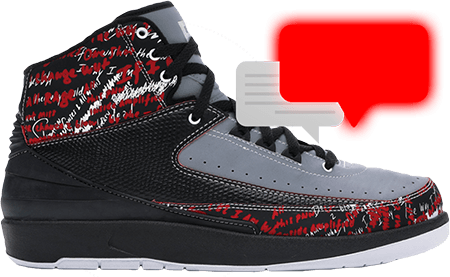 And let's not forget about the Jordan 2 Just Don collection. That lineup was in collaboration with the streetwear designer Don C. If the name is familiar, it's because he was also Kanye West's manager! He even has a Yeezy in his name, lucky. Today, depending on the colorway, you can get a pair for somewhere between $700 and $1,600!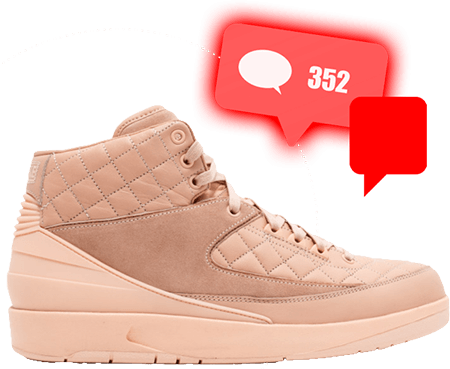 Four: The Quality Speaks for Itself!
We don't always get to enjoy a pair of kicks with premium leather. And as we already mentioned, Air Jordan 2 comes in Italian faux-lizard leather uppers. So, win-win! The sneakers feel like an accessible piece of luxury. And that's exactly what the industry is all about, especially in the last few years. The perfect mix of luxury and streetwear!
Get Your Pair Before It's Too Late!
Now that you know what the 2s are all about, you should make space for a pair, right? And if you do, you're going to need a good sneaker bot like NSB to guarantee a higher chance of W. Just make sure you check out what you need for the perfect setup using this guide! Godspeed 🔥