Air Max 2021 – Nike Shenanigans and Major Comebacks!
We said it once and we'll say it again: 2021 is full of surprises! And the surprise comes in the shape of the Air Max 2021 releases. So the sneaker industry is pretty awesome, especially if you closely follow the trends that come and go. From bulky dad shoes to high tops and running shoes, we love how the industry changes. And today, we're gonna discuss how Nike is bringing the Nike Air Max back into the hype sneakers scene! Let's check out everything there is to know about the 2021, and 2022, trend.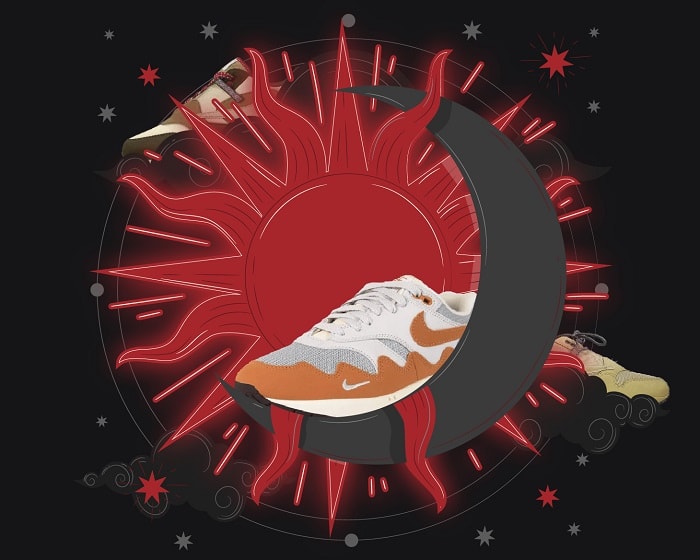 The Dunk Revival – What Went Down?
First off, we really gotta give it to Nike because they know how to play the game. The Dunk silhouette is also really awesome, so that's always a plus. And you can read about the history right here! Anyway, up to a certain point, Nike Dunks were just another shoe you could find at any sneaker store. Little did we know that it was all about to change! It started off in around 2018 when Virgil Abloh and Travis Scott went on board the Nike train. Abloh then dropped the cool Off-White Dunk collab that immediately sold out.
Queued 2020. Travis Scott is already at the peak of his Nike and Jordan game. If you own anything Cactus Jack, you're cool. And when he started showing up in the mega-rare Dunks and SB Dunks, we knew something was up. Resale values started going up, and the collaborations followed! We all still remember the awesome Travis Scott SB Dunks and how fast these sold out. And if we check how much the kicks are worth today, it's $1,800 on average!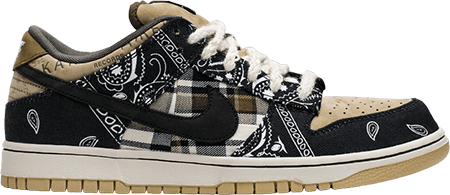 Today, Dunks are still hype kicks and they sell out. However, Nike dropped a lot of colorways and collabs, and offs of getting lucky became a bit higher. Finally, we reached a peak exclusivity level when Virgil and Nike dropped "the 50" Dunks. The question is, how is that related to the Air Max 2021 hype? Well, read on to find out!
Nike Air Max 2021 – Following the Dunks Footsteps!
Now that Nike made Dunks a cornerstone of the sneaker industry again, it's time to focus on the Air Max. Now mind you, the Nike Air Max line is a classic that any sneakerhead owned at least one pair of. So how do you capitalize on that love that is already there? You go for awesome sneaker collaborations! And obviously, Travis Scott is the "figure of hype" to go to when you wanna sell. We all still remember the Air Max 270 Cactus Trails and the huge marketing campaign it got. 
Cactus Jack Makes the Air Max 2021 Revival Worth Our While
However, the 270s can't compare to the Air Max 1 when it comes to history. And well, the Air Max 2021 revival revolves around the 1s! That's why we're gonna get a whole a$$ collection by Travis Scott. It's gonna include 5 different colorways according to sneaker leaks. However, we only have pictures of two. The first one rocks a baroque brown upper, while the second comes in creamy yellow. The rest of the colorways are currently dubbed "Off Noir", "Saturn Gold", and "Grey Haze". Rumor has it that all these babies will drop during holiday 2021!
PS: That's all still speculation and there's absolutely no confirmation by Nike. Fingers crossed though!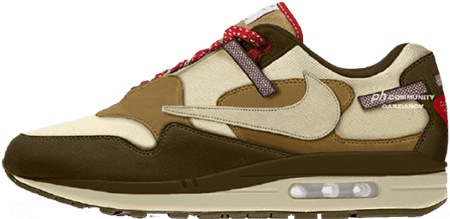 Some Memorable Air Max Collabs!
Okay so, Travis Scott is pretty hype-worthy, but there are still collabs that we'd totally put our money on! First off, we got the awesome Nike Air Max 1 x Patta collab that actually resells for good money. And the second pair is the 2021 take on the classic Clot x Air Max 1 Kiss of Death! Check them out here while you wait for the rest of the Air Max 2021 lineup!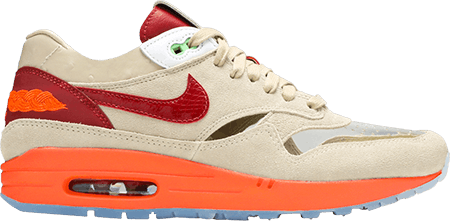 Nike Air Max 1 CLOT Kiss of Death 2021
Release Date: March 27, 2021
Retail Price: $150
Avg. Resale Value: $225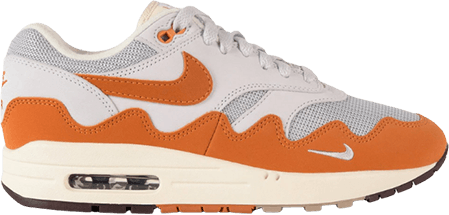 Nike Air Max 1 Patta 2021
Release Date: October 15, 2021
Retail Price: $160 (Regular box) – $185 (Special box)
Avg. Resale Value: $440 (Regular) – $413 (Special)