Jordan 11 Legend Blue – That's Why Legends Never Die
Update: Jordan 11 Legend Blue obviously didn't drop on April 24. But now we got a Nike stamp of approval on the actual release date! So don't put your bots away because the kicks are dropping on May 7, 2021!
Well, the late Juice Wrld's album didn't lie, legends never die, and that applies to Jordan 11 Legend Blue! Legends and legacies live on beyond the person behind them. A legend is a story that's regarded as historical, yet it's not officially authentic. But sometimes, a person gets that title because they've got a huge legacy behind them! So, does that ring a bell?
Well, if you're reading this, then it definitely does. Michael Jordan worked hard to make the legacy he has today. And this fame extends beyond basketball, all the way to the sneaker industry with Air Jordan! Although he's not the face of any commercials, nor is he playing, the name has its weight. The upcoming Jordan 11 Legend Blue is a pretty lit reminder of all that! So let's check out what all the hype is about.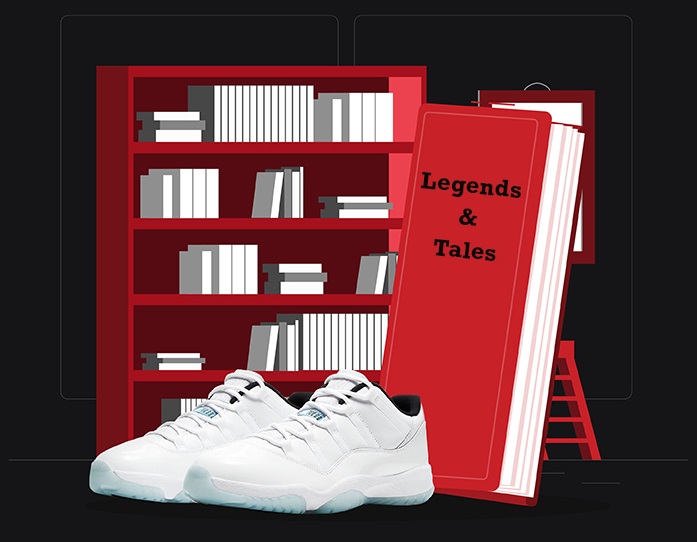 What's So Special About Jordan 11 Legend Blue?
You know it's a pretty legendary story when it's a 90s pair, and it is! The first appearance of Jordan 11 Legend Blue took place during the 1996 All-Star game. Michael Jordan rocked the pair like there's no tomorrow! Naturally, he was the second-best scorer and was the MVP. The eastern conference won the game under Phil Jackson's coaching too. This game, and pair, were both so iconic that we have a Jordan All-Star '96 figurine to commemorate them!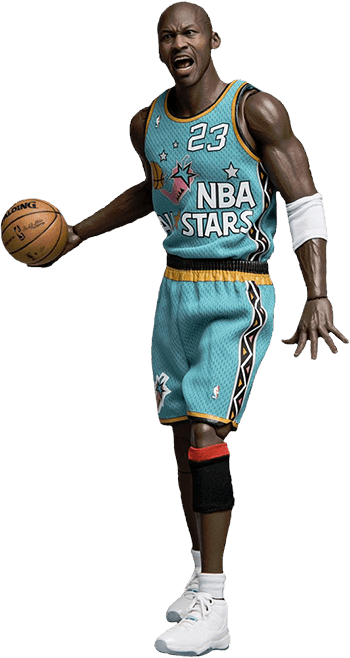 Jordan 11 Legend Blue isn't the colorway's original name. The kicks' name was initially Jordan 11 Columbia. It came in high-top and a mix of full-grain and patent white leather. The black lining and blue embroidery give life to the upper. However, what really catches our attention is the very nice translucent ice-blue outsole! Jordan 11 Columbia retroed in 2001, and then 2014. By 2014, the sneakers' name became Jordan 11 Legend Blue!
Jordan 11 Legend Blue: 2021 Going Hard!
Although a pair of the OG Columbias would be very cool, we're getting a low-top version of the kicks! It's still almost as attractive as the OG look, with all the blue and patent leather. And if you prefer low-top Jordans because they're easy to style, we totally understand! Jordan 11 Legend Blue is dropping on April 24, 2021, for $185, and you shouldn't miss that. The pair currently resells for up to $650 which is pretty HIGH for low-top sneakers.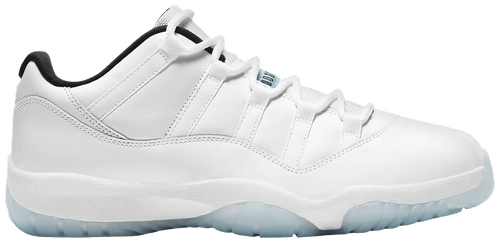 Where and How to Cop the Kicks!
On the 24th, Footsites and Nike are releasing Jordan 11 Legend Blue! And if you're considering a mass cookout, you'll need a great sneaker bot. You need a bot like Cybersole, Kodai, and others that would eat stocks like it's an appetizer. Unfortunately, if you don't already own a copy, you're gonna have to wait forever for a restock!
But then again, we always have your back! NSB is one of the sneaker game's MVPs, and it's always in stock! NSB will get you the Footsites success thanks to our consistent updates! Not only that, but NSB also supports Shopify, Supreme, Adidas, and YeezySupply. That way you can buy your heart's desire of Yeezys too! And speaking of Yeezys, make sure you check out tomorrow's release, Yeezy 700 Bright Blue. Godspeed 🔥
🔄RANDOM RT – WIN NSB2.0

AWESOME DAY for NSB users who COOKED 2000+ pairs of the AJ5 'Toro Bravo' 🔥🍳

NSB FEASTED on Footsites today thanks to our constant updates & our methods are constantly getting optimized with every release📈 pic.twitter.com/ShV8wVVsOh

— NSB Bot (@NSB_Bot) April 10, 2021
Tags: air jordan 11, Air Jordans, Jordan, Michael Jordan
Posted in Jordans, Sneakers 0 comments