Summer already started and we're ready to fully embrace it! From interesting Yeezy releases to our favorite summer Air Jordan lineup, we can barely keep up. But every now and then you get a pair that you can't take your eyes off of. And you know when poppin' colors are on the line, then Jordan Brand will deliver! This time, we're getting some serious Miami sunset vibes with the new Jordan 1 Fusion. It's a pretty new and fresh colorway that will definitely make some heads turn. And speaking of head-turners, the new Union Jordan 4 is a no-brainer for die-hard sneakerheads!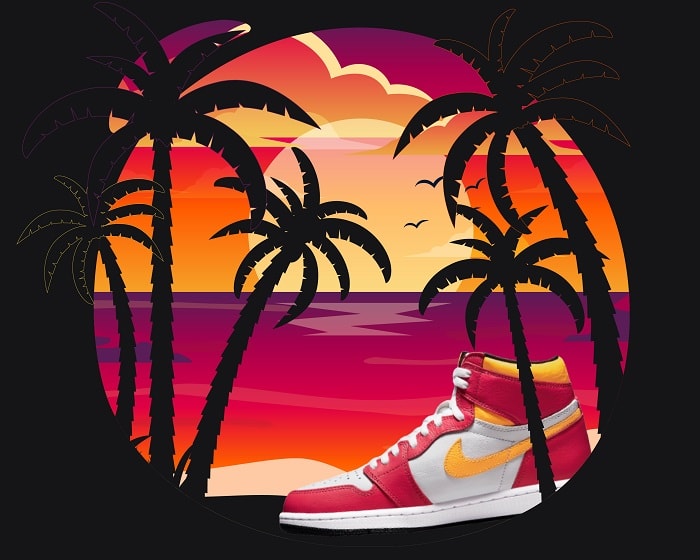 Jordan 1 Fusion Red – Colors to Take the Summer In!
Everyone is obviously going for fiery colorways this summer, even Kanye Monochrome West. With the upcoming Yeezy 700 Enflame Amber you can spice up your sneaker collection! However, if you're a Jordanhead and wanna flex your summer rotation, Jordan 1 Fusion Red is your pair. The kicks feature a white leather base with light fusion red overlays. Fusion red color is a shade of red that has a pinkish hue, so pretty unique if you ask me! But what really makes the colorway special is the pop of laser orange on the swoosh and collar.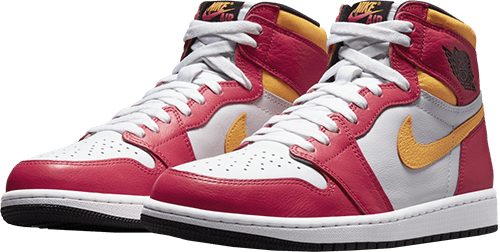 Some more subtle deets are the black wings logo and the black outsole. And finally, the really nice gradient Nike Air logo on the tongue completes the whole look. So all in all, it's a fly pair that you can get creative with when you style it! You can also check out this Jordan styling guide for some handy tips. So to all my colorful peeps out there, this one's for you!
Release Deets
The new Jordan 1 Fusion Red will drop on June 12, 2021, for a retail price of $170. And for an average resale value of $250, you can make some really cool cash. But the secret to that is to know where to resell your sneakers, especially in 2021! On the other hand, the sneakers can get you some pretty decent profit if you cop and flip in bulk. How do you do that though? Read on for our copping secrets!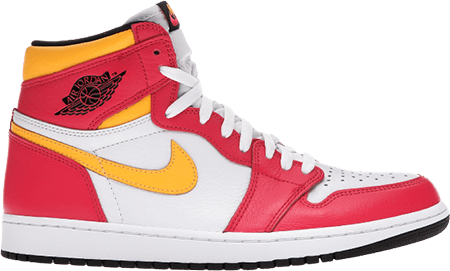 The Secret to Copping The Jordan 1 Fusion Red!
We all want a magic recipe to cook our heart's desire of sneakers and Supreme items! But it really comes down to how much you know your sneaker bot and a dash of luck. So first, you need a sneaker bot. Second, you need to be a real sneakerhead and know your lineup beforehand! We can help with that too, just keep checking out our blog for the latest sneaker news. And finally, prepare a place to store your kicks. After all, you can't expect to cop several pairs and not know where to put them!