Yeezy 700 V1 Enflame Amber Is Scorching Hot in June 2021!
June never looked this promising! And a new Yeezy 700 V1 is certainly the right way to start it. Just in time for the hottest season, in literal and sneaker terms, we need hot kicks! The upcoming Yeezy 700 V1 Enflame Amber is just that. So let's check out what's up with these Yeezys and why you need to have them in your sneaker collection. And speaking of sneaker collections, here's why you need a sneaker bot if you wanna go down the collector road!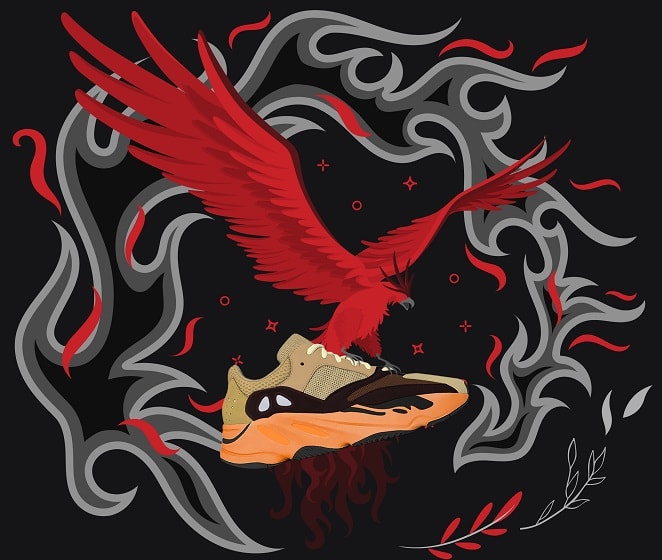 Yeezy 700 V1 Enflame Amber: A Hot Name for A Hot Pair!
Before we get into all the deets, we gotta say. Although Yeezy 700 can in different forms, the V1s will always have a special place in our hearts. I mean, the Yeezy 700 V1 Waverunner kinda revolutionized the concept of bulky sneakers! In fact, the 700s are among the least Yeezys to get restocks. With Waverunner being the exception of course! What we mean to say is, if you miss a Yeezy 700 V1 drop, it'll be a long wait till the next one. Fortunately, we got one coming right up, and it's blazing hot!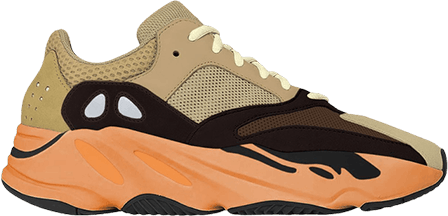 So, Yeezy 700 V1 Enflame Amber, as the name suggests, features an all-over fiery colorway! The upper features a mix of beige, brown, and the awesome 3M reflective detailing. That's obviously the amberish part of the design. On the other hand, the enflame action goes on in the midsole! The usual Boost midsole comes in the same shade of orange as Yeezy 700 V1 Sun and Bright Blue. To wrap it up, we can easily say that it will easily grab our attention!
Release Info
Yeezy 700 V1 Enflame Amber will drop on June 11, 2021. Making it the second pair of 700s to drop in June after the Cyan MNVNs. It will retail for $240, but resell for a pretty impressive average of $700! It can go higher or lower, depending on how lucky you get with the sizes.

Is Yeezy 700 V1 Enflame Amber Worth the Cop?
Well, as a reseller, we'd say naturally after seeing a resale value like the one we discussed! Just make sure you know where to resell your sneakers for the best profit. As a hardcore sneakerhead, we're already ready to lineup and cop the kicks. Let's be honest here, the kicks are fresh, hot, and show-stoppers! Meaning they're the perfect combo for the ideal summer sneakers!
But if you really wanna go for the kicks, you'll need an excellent sneaker bot like NSB. It should be reliable, fast, and cook really well! That's why we rounded up the best sneaker bots of 2021 just for you. And if you're dead serious about running a bot for this release (and all releases), we gotchu. Here's an easy cooking guide to get you up and running! Godspeed 🔥
Tags: Kanye West, Yeezy, Yeezy 700, Yeezy Boost
Posted in Sneakers, Yeezy 0 comments