The New Yeezy 700 Sun Shines on Our Must-Have List!
2021 is apparently gonna be the year of "What in the name of Kanye's kicks is this"? We're certainly gonna get some pretty hype kicks and some pretty weird ones. And Yeezy 700 Sun seems to check both boxes. Along with Yeezy Bright Blue, the new Yeezy 700 colorways are revamping the OG 700 silhouette! Here's everything you need to know before going for that cop!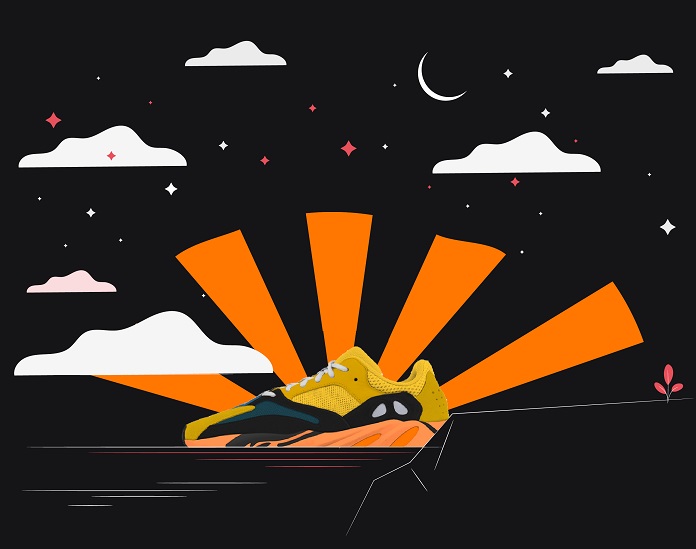 Yeezy 700 Sun Bringing Colors to Yeezys
Yes, getting such a bold colorway from Kanye is a rare feat. After a long year of mostly neutrals and monochromatic kicks, we're ready for some colors! Moreover, it's been a long time since we got any Yeezy 700 colorways. The new Yeezy 700 features the famous mix of suede, mesh, and leather. The upper rocks a vibrant mustard yellow, along with a dash of black and green on the front. The midsole comes in an interesting shade of orange. Finally, the usual 3M detailing is there to complete the OG look. So if we put the new Yeezy 700 Sun and the Waverunner, they'll look very similar. In fact, Yeezy Sun looks as if someone got the Waverunner and dyed it yellow and orange. We're not throwing shade though, Waverunner is one of our favorite Yeezy 700 colorways!
As excited as we are, we don't have release details except that the kicks are dropping in Early 2021. They'll retail for the usual $300, and we still don't know how much they will resell for. However, if they're anything like the Waverunners, they could resell for up to $900! What we do know is that you'll definitely need to run NSB in order to cop some pairs. 
Our Favorite Yeezy 700 Colorways!
Yeezy 700 V1 is the OG 700 silhouette, and we definitely have a thing for beginnings. So here are our favorite Yeezy 700 colorways since they first dropped!
Yeezy 700 Waverunner
If you like Yeezy 700 Sun, then this is definitely on the top of your Yeezy 700 colorways list. The mix of grey, green, and the dash of orange all give a pretty amazing look to chunky kicks. The kicks dropped back in 2017 and restocked twice in 2018 and 2019. Despite that, the kicks still have a relatively high resale value even after dropping. Yeezy 700 Waverunner retailed for $300, and it currently resells for an average of $600!
Yeezy 700 Magnet
Well, let's be real for a second here. A chunky pair of kicks looks really good in greys. That's why the Magnets are one of our favorite Yeezy 700 colorways. The upper features different shades of grey leather, mesh, and suede. Meanwhile, the midsole looks almost the same as the Waverunners with grey instead of black. The kicks dropped in September 2019 and retailed for $300. Today, they resell for around $650! Talk about hype kicks, huh?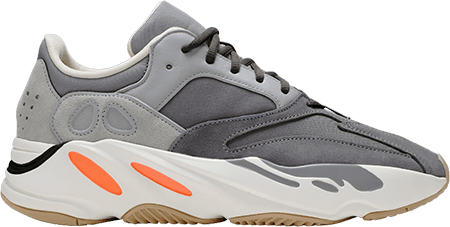 Yeezy 700 Carbon Blue
Although the new Yeezy 700 Bright Blue will feature a blue colorway, it's not the first! Yeezy 700 Carbon Blue rocks different shades of blue on the upper and the midsole. Making it a very cool pair to look at. The kicks dropped in December 2019, and they currently average around $550 on the aftermarket!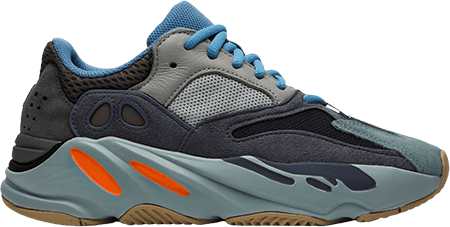 Cop the New Yeezy 700 Sun and More with NSB!
If you're eyeing the new vibrant colorway of Yeezy 700, then you better have the right bot for it. NSB proved time and time again that it's one of the top players in the sneaker game. So what are you waiting for? Go on and get your own copy, NSB is in-stock! 
Tags: Adidas, Kanye West, Yeezy 700, Yeezy Boost
Posted in Adidas, Yeezy 0 comments