NFT Rarity Tools – Helping You Get the Rarest and Coolest!
We would all love to own something that others don't. It's like a status symbol at this point, especially with everything going virtual. We've seen the influence of words like "rare," "exclusive," and "1 of 1" on many industries. The sneaker reselling industry for once grew because of rare, exclusive, and hype kicks like Yeezys and Air Jordans! And now, with the rise of NFTs, the value of rarity is reaching an all-time high. And to find the rarest of them all, you're gonna need NFT rarity tools. But what are the best tools? And what can they offer to potential NFT investors? Let's find out now!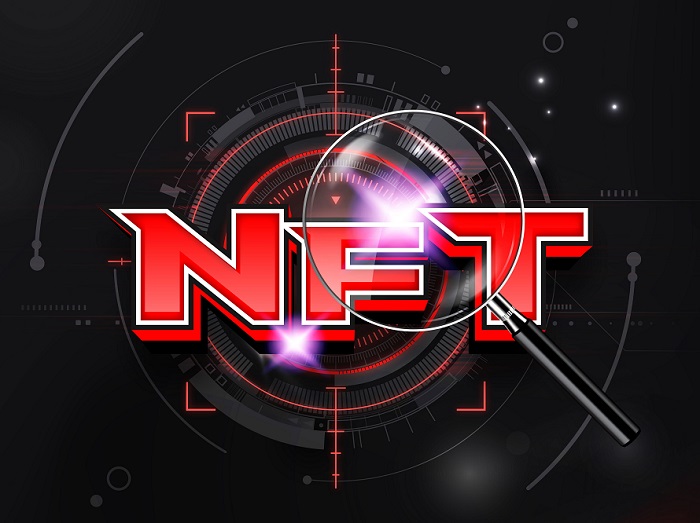 What Is NFT Rarity?
The NFT world is still growing, and we're always on the lookout for the latest promising collections. However, not all new collections live up to the expectations we have of them. What you can do, though, is keep tabs on how rare an item is. Usually, the more rare an NFT is, the more valuable it will be later. Not every collection will become BAYC, but you may find a very profitable item within an otherwise okay collection! And by profitable, we mean worth a lot of money if you flip that NFT.
How Can We Calculate NFT Rarity?
There are multiple ways to calculate how rare an NFT is. But some ways are more accurate than others. You can either calculate it using the rarest NFT trait, the average trait rarity or go through a whole statistical assessment. The most popular rarity calculation formula is the sum of rarity scores of all trait values. The equation to calculate each individual trait is:

And when you calculate the individual rarity score for each trait, you add them together for the final rarity score. That way, the calculation takes into account individual and overall rarity. And it's kinda the standard for rarity calculations now! But well, why bother going through all that pain when you can use NFT rarity tools?
What Are the Best NFT Rarity Tools?
As we already said, why bother with all the calculations when you can use NFT rarity tools? Not only will they save time, but they also are relatively reliable. However, we always encourage you to do your own research (or DYOR if you know your NFT terms) to make an educated choice. But we're gonna help you with a little list we've compiled. 
Rarity.tools
If you're looking for the best, many will agree that Rarity.tools is the place to go. Not only does it use the most common rarity score calculation, but it also has an added feature. Rarity.tools takes into account what each community values when they calculate rarity. For example, some value the attribute count, while others care about how homogenous outfits are! That all goes into the calculation making Rarity.tools one of the best NFT rarity tools. You can read more about the tool here.
PS: Rarity.tools is very reliable, but it doesn't give the full picture of the NFT world. That applies to all NFT rarity tools, so you might be better off comparing scores and buying an NFT based on data from various sources.
Rarity Sniffer
Another rarity tool that can come in handy is Rarity Sniffer. Although it currently only supports Ethereum-based collections, it's become a well-established tool in the space. We all know that the most popular blockchain is currently Ethereum, so odds are you'll find many projects there. However, according to some people, Rarity Sniffer isn't as accurate as Rarity.tools.
Rarity Sniper
Rarity Sniper is another cool alternative to check the rarity of your NFTs. First off, the website is pretty appealing to look at. Second, it now supports Solana-based NFTs. If you created an NFT collection that you'd like to advertise, you have to option to get it featured there. Rarity Sniper also has its own NFT calendar along with an NFT news corner! So you can find all that in one place which will help you save research time.
Trait Sniper
So, Trait Sniper is not like the other NFT rarity tools. It actually doubles as a trading platform, but that's not all. The tool has its own app and Chrome extension! When you check the rarity on there, you can filter the collections by price, trait, or rank. But well, nothing cool comes for free, or else it would be too good to be true. You can buy the membership from OpenSea for a hefty floor price of 0.323ETH!

Rank NFT
Next up, we have Rank NFT joining the ranks of the best rarity tools. Besides the obvious things that this tool does like the others, it stands out in one area. It actually supports the Polygon blockchain, giving the users more options to rarity-check NFTs. It also has a Chrome extension for those who wanna go the whole way with their research… for a price. But if you don't wanna pay, it's totally fine, and you can still benefit from some perks!
ChainWitcher
Last but not least on our list, we've got the ChainWitcher. Although it's relatively new in comparison to other rarity tools, it definitely is climbing its way up. One of the coolest features the tool has is that you can check the rarity of an NFT and compare it with others! You can also filter the NFTs by the sale type (whether you want to flat out buy or take part in an auction). And finally, you can sort NFTs based on your budget. So maybe it's the thing you need before you buy your NFT.
Now That You Know What NFT Rarity Tools Are All About…
Once again, we always recommend doing your own research with anything NFT. Although we listed just 5 NFT rarity tools, it doesn't mean that the others can't be just as good! So always make sure you know your NFTs before making any purchase. And once you decide to take that step, make sure you check how to buy an NFT the right way! And who knows? The collection might be so popular that you'll need an NFT bot. Godspeed 🔥
Posted in NFT 0 comments