BAYC NFT Collection – Well, Apes Really Are Taking Over!
The NFT market is certainly worth investing in if you're looking for an exciting business venture. And just like every business, some names are more prominent than others. That's why we decided to look into some of these projects and discuss what makes them stand out. But before we do that, you should check out these NFT terms to get yourself acquainted with the language. Today's discussion is about how the BAYC NFT (Bored Ape Yacht Club) project made headlines! It's THE project that made NFT flipping so appealing! So, let's get to know the project and what makes it this cool! Like, who thought Apes would actually rule?!
Bored Ape Yacht Club – Who Run the World? Apes!
Before we get all technical, we gotta introduce our fellow apes. The Bored Ape Yacht Club project launched for the first time on April 23, 2021. In other words, this project rode the NFT wave at exactly the right time. But we can't give the credit for their success only to timing. Why? For multiple reasons that we'll discover throughout this post! 

BAYC is a collection of 10,000 different 2D Ape NFTs. Each Ape is unique in its own way because they're all digitally generated using 170 different traits using an algorithm. The Ape NFTs are stored as ERC-721 tokens on the Ethereum blockchain. If you're not familiar with the name, check out the NFT standards here!
Yuga Labs – The Brains Behind the BAYC NFT!
After their stellar launch into the NFT world, Yuga Labs started to expand. Today, they own BAYC, MAYC, and BAKC which fall under the same project. However, they recently acquired the Meebits and CryptoPunks, and they just created Otherdeed. Cryptopunks include some of the most expensive NFTs around today. And Otherdeed for Otherside is your way to own a "land" in the Otherside universe. This was first introduced by this super cool trailer!
So What Happens If You Buy A BAYC NFT?
Well, if you buy a BAYC NFT, you get a lot of perks! From exclusive access to the "bathroom" to early access to new projects, the club members can enjoy it all. And if you're an OG investor who bought an ape for the original 0.08ETH value (around $200 at the time), you rock! The floor price of the collection on Opensea today is 99.8 ETH ($207.7K at the time of writing). You could easily flip the NFTs for thousands of dollars in profit!
However, many people decided to hold on to their BAYC NFT for multiple reasons. But first, we gotta mention that the project has a certain appeal, and it's all-in-all very well put together. From their exclusive access, to the roadmap, to the cool airdrops, they're always finding ways to keep people interested. That's probably why most peeps are holding on to their NFTs.
The Birth of the Mutants and the Kennel Club!
MAYC
You'd think that once that collection dropped, the project ended there, but nope! The BAYC NFT isn't the last you'll see of the apes. A while after the original release, ape owners got an airdrop from the creators. That airdrop included a mutant serum. Once your ape drinks it, you'll get a mutant ape without actually losing your original ape. You could also invest in a mutant ape without actually owning a BAYC NFT. Mind you, the floor price of the MAYC collection today is 20.1 ETH ($41.8K approx.)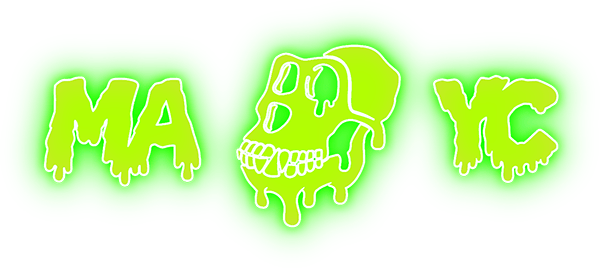 BAKC
A dog is… ape's bestfriend! That's why the BAYC creators started the Bored Ape Kennel Club. They gave BAYC NFT owners the chance to adopt a dog for free! All they had to do is pay the gas fees. The coolest bit about the BAKC project is that a 2.5% royalty fee will occur when somebody flips the doggos. These royalties will go to charity, starting with Wright-Way Rescue.
Celebrity Owners of A BAYC NFT
Of course, support from celebrities would go a long long way! And when many A-listers join your ranks, you know you hit that blue-chip jackpot. If you're wondering who we mean by that. Read on! Some of the coolest BAYC NFT owners are:
Eminem (123.45 ETH)

Justin Bieber (500 ETH)

Snoop Dogg (N/A)

Neymar Jr. (N/A)

Paris Hilton (119 ETH)

Stephen Curry (55 ETH)

Kevin Hart (79.5 ETH)

Jimmy Fallon (46.6 ETH)

Shaquille O'Neal (4.8 ETH)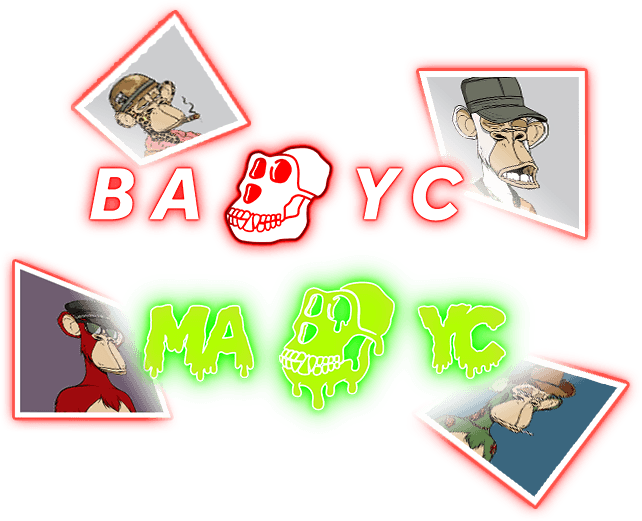 For the full list of celebrity NFT owners, read this. And if you wanna keep an eye on everything NFT, make sure you check our blog! You could also look into the sneaker reselling industry which can bring in a lot of profit if you play the game right. If you don't know where to start, check this out! Godspeed 🔥
Posted in NFT 0 comments