The NFT world blew up faster than you could say Non-Fungible Token! And with a huge peak of popularity, we're bound to see projects taking off while others don't. Of course, you're asking yourself: but how can I know if an NFT project is worth the investment? Well, you're in luck, because today we're gonna discuss just that! We're gonna check out what the green flags are and how to pinpoint the next blue chip NFT! However, we must say that this is not an exact science. You can always get that odd duckling that comes through. So let's get kicking, shall we?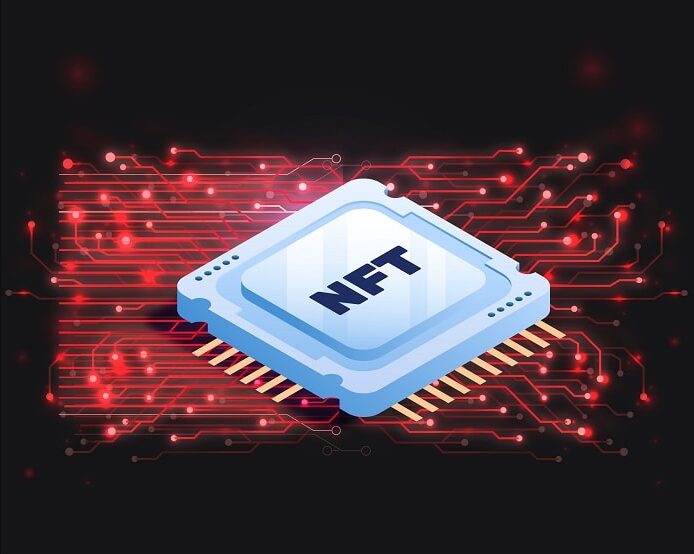 What Does Blue Chip Mean?
You may or may not have heard of the term "blue chip", especially if you keep tabs on the economy. Anyway, if you weren't previously familiar with it, you're gonna be because this is one of the popular NFT terms! A blue chip (stock, company, etc…) is usually a trustworthy, well-established, and obviously very profitable asset. In NFT context, it's a project that made a legit name for itself, and the owners profit well from it. It's a simple concept, but since NFT is a whole new market, it's normal to be skeptical!
How to Find the Next Blue Chip NFT
There are multiple places to look for the next blue chip NFT in. However, we decided to make it a bit easier for you by rounding it all up at the same place. However, if you already know that, you can skip to the traits of blue chip NFTs further down!
Social Media Says a Lot About an NFT
Active Discord groups and Twitter accounts that have anything to do with NFTs are a huge help. It's the little discussions and the consensus on hubs like those that can make or break a collection. If a collection is the talk of most people, then you know it's gonna be big. So, if you're on Twitter, you can follow different accounts and NFT influencers for the latest news. There's also Discord, where you can actually find closed communities that can provide detailed info. You know, sometimes Twitter can get overwhelming with the amount of information on it!

Rarity Tools
So Rarity Tools is a website that ranks NFTs based on their rarity, obviously. That way, potential buyers will kinda have an idea about how much they should be investing. Of course, the site gets regular updates to keep up with the number of new projects out there!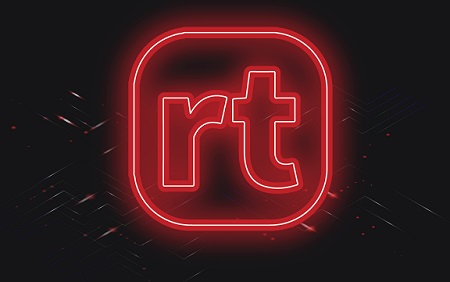 NFT Calendars
We extensively discussed NFT calendars, and the best ones out there, here. After all, keeping up with the newest and coolest is definitely the right thing to do. You can find everything on there, from drop dates to social media and site links. And since the earliest you can catch a collection is on minting day, having a calendar is not the worst idea.
Paid Services
If you're seriously investing in NFTs and want to minimize potential damage, it's gonna cost money. Tools like RyzeNFT, Icy Tools, and Nansen offer different types of services. From minute-to-minute NFT value monitoring to wallet transactions, they have it all. That way you can see what NFT investors with more experience are working on!

What Can Make a Blue Chip NFT
There are many factors that can make a blue chip NFT. We're gonna count some of them now that are pretty obvious when you think about it. Now, as we already mentioned, these could make or break the NFT. However, some projects can come through despite the odds being against them! So here's what you should keep an eye on anyway.
Perks and Rewards
Who doesn't like being the "crème de la crème"? Even if it's in the digital world! Some collections offer real-life and digital perks to their NFT holders. For example, BAYC held an event in New York that is exclusive to BAYC NFT owners! And let's not forget about the airdrops and other items that they can access for much less than the average person. This is one of the most famous incentives that will make anyone invest. You see, if you're not offering anything in return, why should I pay for this item?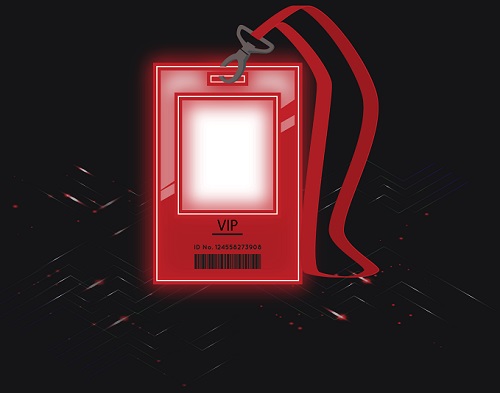 This brings us to the next idea: Money! Everybody expects to make money when investing money. That's why so many people invest in sneakers! But now, NFTs are offering some bigger rewards for investors, if they choose well. You know, flipping NFTs could be as valuable as sneaker reselling if people do it right. And naturally, that takes us back to the idea of choosing the right blue chip NFT!
The Team/Artist Behind the Project
Anonymity doesn't really work if you're trusting a stranger on the internet. I mean it could in very very rare cases. However, having a team with a good reputation at the helm is always a good idea. That way you can lower the chance of a rug pull, especially since it's very easy to scam people online.
Now, imagine having an artist like Damien Hirst behind an NFT collection. You can't really argue with that, can you? Odds are, a real-life artist won't really scam people. And of course, you can always check who supports the collection. When celebrities endorse something, it's hopefully a win and a safe investment! Another example is the Nike x RTFKT acquisition. People who invested in RTFKT early on will certainly benefit from perks later, without fearing any potential rug pulls.
Hype and Culture
Some projects just scream FOMO, and you know that you shouldn't miss on it. When it's the talk of the community, and big names are investing, you'll know. Another category BAYC shines in. Big names like Snoop Dogg, Eminem, Paris Hilton, and more, own BAYC NFTs. And who doesn't wanna sit with celebrities?
This NFT collection became such a phenomenon that derivatives started coming out of it. And people are buying into it all since it's the culture now! So make sure to keep an eye on what the community is talking about because that's where the money is.
So Much to Know, So Little Time!
Before you blindly buy NFTs you should take your time and get to know the industry. There are a ton of NFT influencers and advisors that can help you choose your next NFT purchase. Or even guide you through creating your own NFT and selling it if you're up to it. Who knows? It might be the next big thing!
But if you feel like it's all a bit overwhelming, maybe you should look into other options. Maybe check if you have what it takes to become a sneaker reseller! Or maybe try both, because, why not? Either way, make sure you do your homework and invest wisely. Godspeed 🔥