With the Cool Cats NFT Project, You Better Be a Cat Person!
Hello! If you're reading this, then you're ready to become one of the cool kids who own cool cats! But, what's the Cool Cats NFT project? From the heart of Cooltopia, many cute cats are ready to take you to the future! Let's check out what all this is about and how you can become part of the Cool Cat owners. (Disclaimer: we're gonna use the word cool more times than it's healthy to do so.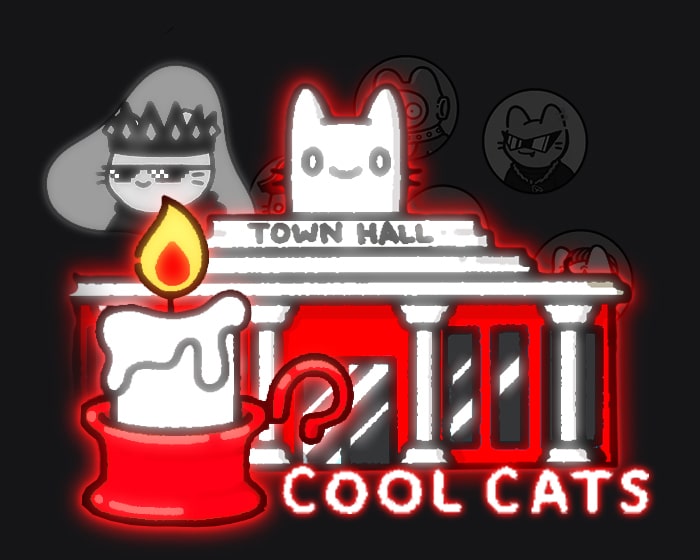 And just in case you're looking to grow your own NFT collection, here are some of the best projects around:
What's Cool Cats NFT? An Epic Tale of Adventure!
Our story starts in the interesting Cooltopia universe. That's where we got 9,999 blue cats with different costumes and physical attributes. The collection is the algorithmic result of mashing up more than 300,000 total options. Each cat is cool in its own way because you can't find any two exact copies. However, some cats are cooler than others, but what does that mean?
How Does Cool Cats Rarity Work?
If you're thinking about how the collection is divided, allow us to explain using everyone's favorite learning method: charts. So obviously, the collection divides cats based on the level of cat coolness! All cats are cool, but some are a little extra cool because of their cooler attributes. So we've got 4 sections: Cool, Wild, Classy, and Exotic!
The most common cats (4,599) belong in the Cool tier, while the Wild tier has 3,000 cats NFTs. Now here, we're stepping into rare territory. The third tier is home to 1,750 Classy cats, and finally the rarest of them all: 650 Exotic cats! You can find how "cool" they are if you check how many points they have. The points could be anywhere between 3 and 10; the higher, the rarer it is.
The Cool Team
This whole project is the product of the work of the Cool cats team. The team consists of Tom Williamson (blockchain expert), Rob Mehew (web developer), Evan Luza (creative director), and Colin Egan (artist). This team expanded with time and now includes more than 25 people.

As we already mentioned, the Cool Cats NFT collection has 9,999 avatars on the Ethereum blockchain. Currently, more than 5,600 different people own these NFTs. And the floor price of the cats is currently 3ETH ($5,140 at the time of writing). It's one of the collections that survived the NFT crash when others didn't.
Should You Invest in Cool Cats NFT?
If you're looking for an interesting NFT with a lot of potential, then you're in the right place. You see, if you're a Cool Cat NFT owner, you'll enjoy many benefits. You'll have access to the cool discord, airdrops, exclusive events, and more. However, there aren't many Cats available for purchase because apparently, the community is HODL-ing on to them. Of course, that makes sense, especially since the Cool Cats website promises future games and expansion of the world.
Now, if you're looking for another place to invest your money, why not look into the sneaker industry? It has been around for decades now, and it probably won't be going anywhere anytime soon. And if you invest there, then you can become part of the sneaker resale industry. But in today's world, it's hard to do so unless you have a sneaker bot! Make sure you check our blog out for all the ins and outs of the industry. But maybe start with this GUIDE.
Posted in NFT 0 comments