Are you ready to take the red bean?
Kinda sounds like something people in The Matrix would say. But well, maybe the metaverse and the world of NFTs aren't too far off! From NFT standards to smart contracts and virtual worlds, it may as well be the matrix. And in there, you'll find a garden like no other, where every Azuki NFT owner has a place. But what is this garden? And what is Azuki anyway? Let's find that out and more today! And if you wanna check out more NFT collections, we gotchu, BAYC and Moonbirds are a click away.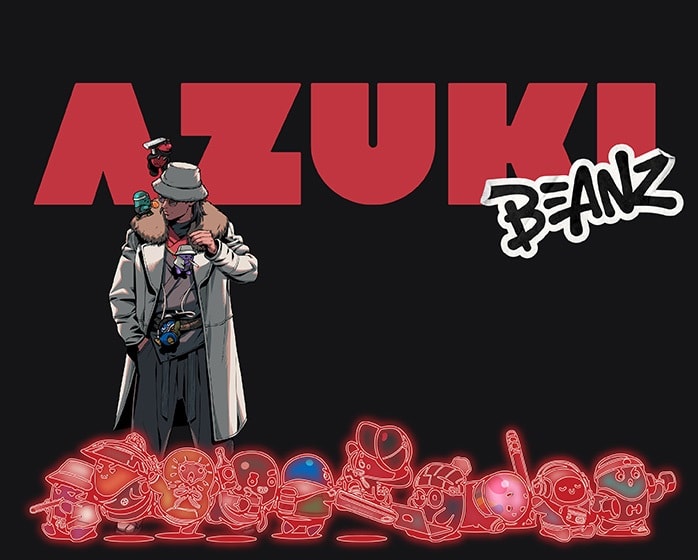 What Is Azuki NFT?
If you've been following the world of NFTs then you're probably already familiar with Azuki, even if only by name. So the Azuki NFT project is a very cool collection of 10,000 anime-style avatars. According to the creators, Azukis are the skaters of the internet. Their goal is to create a community while creating "dope sh*t" according to their Mindmap. And well, they were successful because every NFT is worth a lot on OpenSea! In fact, the floor price of Azuki NFTs is 11.5 ETH (around $20,600 at time of writing).

But when you do buy an Azuki NFT, you'll get exclusive access to the Garden where the community comes together. You'll also have access to physical items like streetwear, airdrops, and so on. And the coolest bit is that they're always exploring Web3 and expanding the project. One of their latest efforts is the fractionalizing Bobu, aka Azuki #40. It's gonna become a bunch of ERC-1155 tokens, and if you're not familiar with those, check this out.
But What Are Azuki Beanz?
No, we don't want you confusing them for actual Adzuki beans. Our story starts on April Fools Day when the Azuki team airdropped NFTs to those attending the Garden party. Everyone refreshed their metadata to find what appeared to be NFTs in the shape of a pile of dirt. Anyway, from this dirt sprouted a collection of Azuki sidekicks: the Beanz! And trust us when we say, that they're living the main character's life on their own terms.

The Beanz we know so far are: Toshi, Gus, Tao, Link, Johnny G., Penny, Ash, Pip, Ed, Frida, Sun, and Kami! If you wanna get to know them further, take a look at them here. And you wanna know what the coolest thing about the Beanz is? They were an immediate success, and now their floor price is at 1.387 ETH (around $2,500). Finally, Beanz owners get to enjoy access to an exclusive Discord channel.
Is an Azuki NFT Worth Investing In?
The short answer is yes. But if you want the long answer, it's also a yes with a reason. So after the NFT market crash and the obliteration of weaker projects, Azukis are still here! And not only are they here, but they're also worth a lot. So if you're looking for a good investment, an Azuki NFT is the way to go! But if you don't wanna buy them for that much, maybe keep an eye out for promising projects. And don't forget to check rarity tools to know what NFT to pick! Godspeed 🔥