Moonbirds NFT – Who Knew Pixels Could Be So Precious?
Today's NFT collection isn't your average PFP. It's a collection for the really serious collectors, and it's part of a bigger plan. But let's not get ahead of ourselves here. The collection in question is Moonbirds, and we're very excited to pick through it all! Is it worth the investment now that it's pretty expensive? Well, we're gonna answer that and more right now! And if you wanna know about more collections, check out what we have to say about BAYC. But also, stay tuned to our blog for more collection discussions!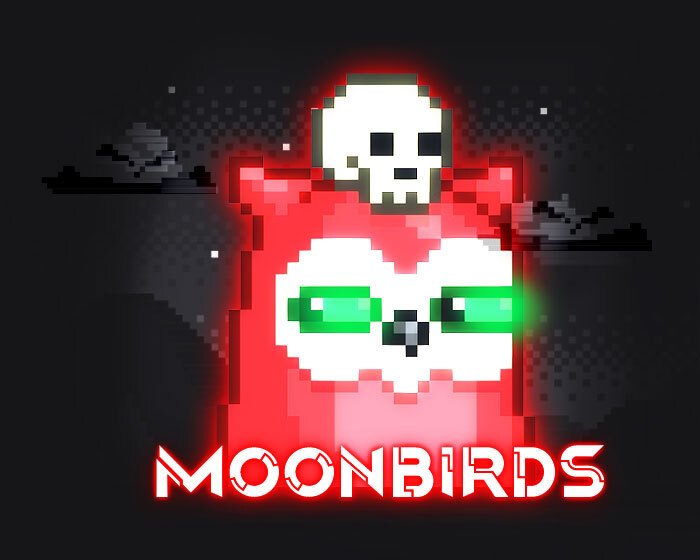 What Is PROOF Collective?
According to them, PROOF Collective is a members-only collective of 1,000 NFT collectors and artists. Now, to gain access to the community, you'll naturally have to own the Proof Collective NFT. The NFT looks like an access card, and it kinda is. But what makes PROOF special enough for its floor price to be 80ETH? ($143K at the time of writing.) Well, their main strength is the fact that the whole collection is all about utility and what it can offer! Moreover, the creators are doxxed! (If you don't know what that means, make sure you're familiar with NFT terms.)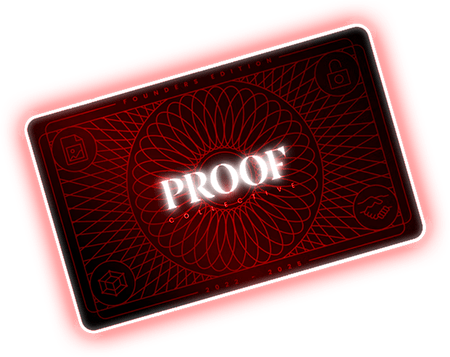 Who Are the Founders?
The founders of PROOF Collective are Kevin Rose, Ryan Carson, and Justin Mezzell. And they all are well-known on the internet. Kevin Rose is an entrepreneur who has been around for a while and invested in many famous projects. Ryan Carson is also an entrepreneur who contributed to the launch of PROOF. However, he announced his leave from the project in April 2022. He's still a proud owner of PROOF & Moonbirds NFTs though. And last but not least, Justin Mezzell is an illustrator and designer who previously worked with Google, Disney, and many more. He's currently the CPO of PROOF.
But what does all this have to do with Moonbirds? Let's find out together!
Moonbirds NFT Collection FTW!
Rarely do we see an NFT collection reach the blue-chip status this fast. Some collections are very promising and so on, but it takes time to gain momentum. Meanwhile, the Moonbirds collection jumped over the obstacles like they were nothing! For reference, Moonbirds is a collection of 10,000 PFPs that have different levels of rarity. (You can check each Moonbird's rarity using rarity tools if you're not sure where the one you're eyeing stands!)
The collection was so hype that the 10,000 NFTs sold out within two days. Mind you, that's despite the fact that the minting price of one NFT was 2.5TH ($4,500). Today, the floor price of Moonbirds on OpenSea is 21ETH (approx $38K). So people who minted at 2.5ETH can flip their NFTs for a lot of profit! Or, they're holding on to them for the future benefits they'll be getting since Moonbirds is only the beginning.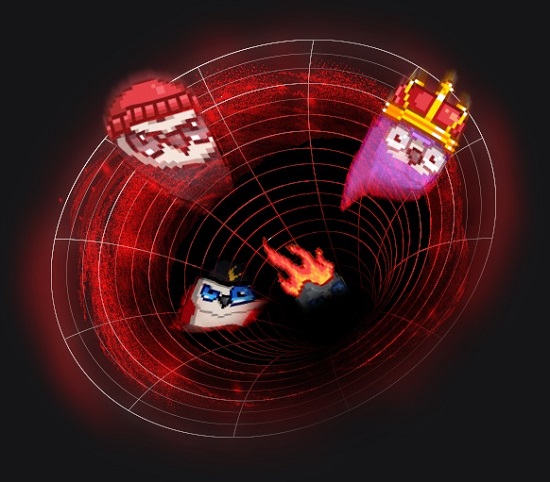 What's Up with the Moonbirds Scam?
The drama is still fresh peeps! Somebody pulled a scam on a Moonbirds owner and stole 29 NFTs worth a whopping 750ETH (about $1.5M). This happened because the owner clicked a shady link and got hacked. However, Twitter users already half-doxxed the culprit in this thread. Now whether anything concrete will come out of it or not, we're still not sure. But that NFT scam reminded everyone to follow Professor Moody's advice: Constant Vigilance! Always make sure you're dealing with a trusted person on a trusted trading site.
So, Should I Invest in Moonbirds?
Moonbirds is just one collection out of hundreds that have changed the NFT space forever. We're talking about apes worth hundreds of millions of dollars and offering priceless privileges and perks. Are they worth investing in? Well in the case of Moonbirds and other class-A collections, it's never a bad idea to join them. However, if your budget is holding you back, check out one of the more budget-friendly options. They ain't no BAYCs or Moonbirds, but they'll get you started on this NFT journey, without breaking the bank.
Posted in NFT 0 comments