Supreme Blazer Is Coming All the Way from 2006 to FW22!
Supreme FW22 is already on Week 2, and we're ready for where things are going! Now, we already had today's discussion here, but it all was speculation and rumors. But we'll be lying if we said that we're not happy that this rumor turned out to be real! Anyway, we're gonna finally check the official release info on the Supreme Blazer return. Will they be worth copping just like their 2006 predecessors? Well, only one way to find out, so brace yourself for the ride!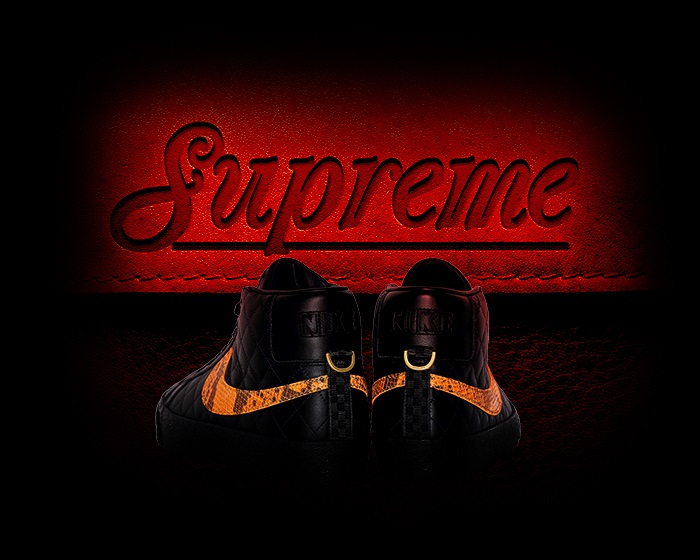 Supreme Blazer – This Is for the 2020s Skaters!
Supreme has always been a skate shop at heart. And that's exactly why Nike SB Dunks, Blazers, and many more silhouettes got heavily featured! You can check our ranking of these collabs right here. But today, we're focusing on the Supreme Blazer collab all the way back from 2006. So Nike and Supreme were that golden collab that we all wanted to have our hands on! They were very popular, and even today, the three Supreme Blazer colorways are worth a lot.
Fast forward to 2022, and we got rumors that the Supreme Nike SB Blazers are coming back in new colorways. The first pair will be a black leather Supreme Blazer with a yellow snakeskin swoosh. It kinda looks like the 2006 pair, but the swoosh is yellow instead of the grey one!
The second pair is a drastic change from the 2006 and even the other 2022 colorways. This one will come in a casual blue denim upper with the same yellow snakeskin swoosh! Both colorways, just like the 2006 pairs have the Gucci-like heel tabs with the metal pull-ring. So it's kinda cool that the kicks kept the classic bits we all liked in 2006!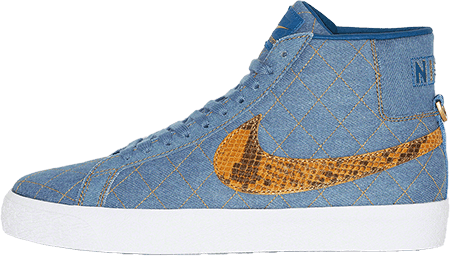 Release Info
If you're looking to cop these babies, well, you're gonna have to keep it locked on Supreme's site! The Supreme Blazer colorways will drop exclusively on Supreme on Thursday, September 8, 2022. Back in 2006, the kicks retailed for $180. So odds are, you might pay a little bit more than that in 2022. But well, if they'll be worth thousands of dollars like the 2006 pairs, then it's gonna be totally worth it!
How to Catch the New Supreme Blazer Collab?
Even if you're barely familiar with Supreme, you'll know that going in manually is not a good idea. And that's where Supreme bots like NSB come into the picture! With the right bot and proxies, you can have the best odds of snagging a pair or more. But if you're still new to the whole Supreme and botting industry, you can check this easy copping guide! Who wouldn't like to flip a pair of kicks for a lot of profit after all? Exactly! So get ready to cop and maybe start a sneaker reselling business! Click the link below if you're ready to start your journey with NSB! Godspeed 🔥