Nike Blazer Supreme – A Collector's Item 2 Decades Later!
It's been a while since we got a really, really hype Nike Supreme collabs. But well, the wait is apparently over because the Nike Blazer Supreme is making our dreams come true! Why? Because 16 years later, they're coming back. But before we get into all the tea, you need to check some modern-day releases. For example, copping Virgil Abloh's Green Off-White Air Force 1 is definitely a no-brainer. And now, without further ado, here's everything we know about the new Supreme Blazers!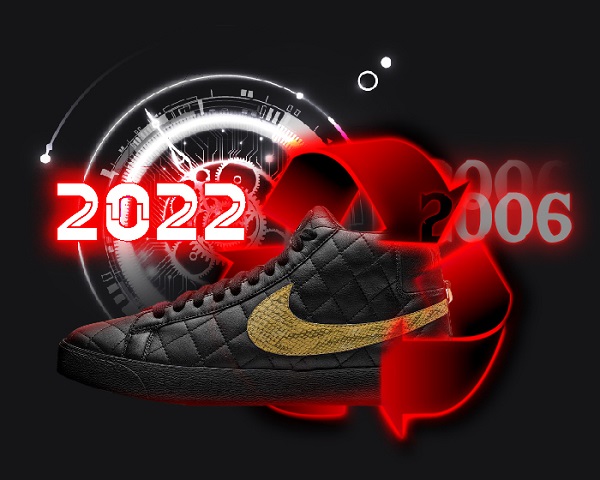 Nike Blazer Supreme – A 16-Year-Old Tale!
So before we get into today's discussion, we gotta naturally take a trip down memory lane! Back in 2006, Supreme chose the Nike SB Blazer and gave it a Supreme-like makeover. Of course, the Blazers are from the SB division and Supreme is a skateboarding store at heart. So naturally, a Nike Blazer Supreme is an easy collab to make.
The collab featured a quilt-like leather upper with grey snakeskin Swooshes and a heel tab with an air of Gucci. Sounds pretty weird, but you should always count on supreme to make stuff like that work! The kicks came in three colorways, black, red, and white. Today, the Supreme Blazers are worth up to $2,600 on the resale market. And it kinda helped that they were very exclusive.
Will We Get the Same Pair?
Sadly, no. Although they're very similar, there are some slight differences. Instead of the greyish snakeskin swoosh, we're getting a yellowish one. And the other difference is that instead of the white soles, we're getting an all-black colorway. The Gucci-looking heel tab is still there though, so don't be too sad! Now, as far as release info, we only have a rumor that the kicks will drop during FW22. Otherwise, nobody knows anything yet, so keep it locked on our blog for any new info once we have them!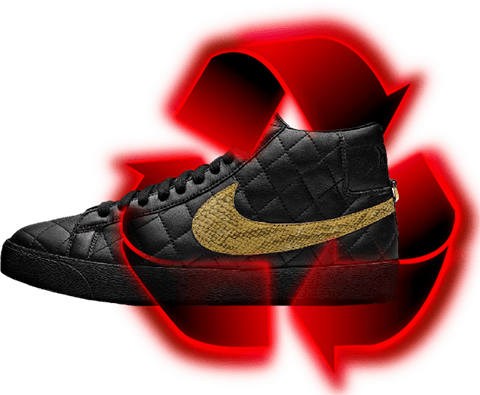 How to Get the Nike Blazer Supreme Once It Drops?
A Supreme drop needs a Supreme bot, and this is like knowing your industry ABC. Everyone wants a piece of Supreme, especially if it will be worth a lot on the aftermarket. And if the 2006 pair is any indicator, the 2022 pair will definitely be worth it. So make sure you find the best Supreme bot, or even better, an all-in-one bot like NSB! In addition to Supreme, you'll be able to cop kicks from Shopify, Footsites, and YeezySupply!
If you wanna know more about NSB, check this out. But the most important thing you should know is that NSB is in stock, and it's only gonna cost $349 per year. That means you'll have enough money to spare and get the best proxies you can find on the market. Click the link below if you're ready to make the investment that will get you some good ROI! Godspeed 🔥