Off White Jordan 2 – The Kicks That Will Age Like Fine Wine?
If 2021 taught us anything, it's that there's a pair of sneakers for every taste. From winter sneakers to spooky kicks, we got plenty to look forward to. But there's always a hype pair of kicks that we can all agree to be excited about. And dare we say that the upcoming Off White Jordan 2 is it? Well, we will! From the interesting silhouette choice by Virgil Abloh to the kicks themselves, we love it all. So let's check out what's special about these babies, in addition to what we know so far about them!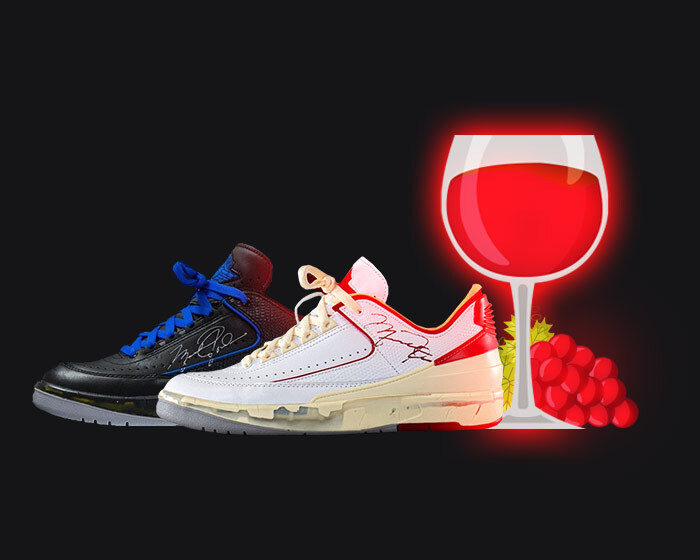 A Little Air Jordan 2 Recap
Okay so, the Air Jordan line spans for over 36 silhouettes if you wanna include hybrids and such. However, the silhouettes don't get the same amount of love at all. The second silhouette is among the less-loved Jordan silhouettes. You might call it an underdog if you want. Why? Well, to put it simply, the AJ2 didn't get the hype and kinda lived in the shadow of the OG silhouette.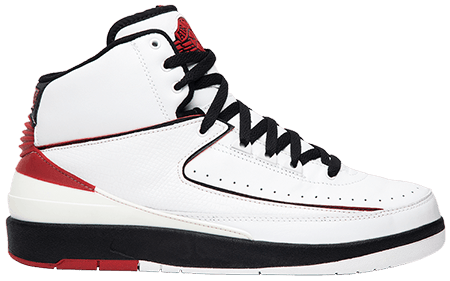 Moreover, Jordan 2 was made in Italy and not in Asia like other Jordan & Nike shoes. It featured faux-lizard leather and generally premium material. And that meant that the kicks came with a higher price tag. The Twos were actually the first Jordans to cross the $100 threshold, and in the 80s, that was a lot. Moreover, the kicks lacked an important element: the Swoosh! And if you know your sneaker logos, you'll know how important it is to sneakerheads. 
Lastly, the molds of the AJ2 were "lost" between 1994 and 2001. We doubt the loss part, but whatever makes them sleep better at night. But then, miraculously, JB managed to recover the original molds, and queue the retros!
Off White Jordan 2 – Vintage Is Always In
So after reading about these babies, we understand the appeal that Virgil found in them. We know the sneaker designer doesn't take the mainstream approach to things. So choosing the Air Jordan 2 for this collab isn't really surprising. Now, let's get to the actual business. The new Off White Jordan 2 will come in two colorways: white/red, and black/blue. There apparently is no change of materials since it's all leather. However, on the upper, we're gonna get none other than MJ's own signature!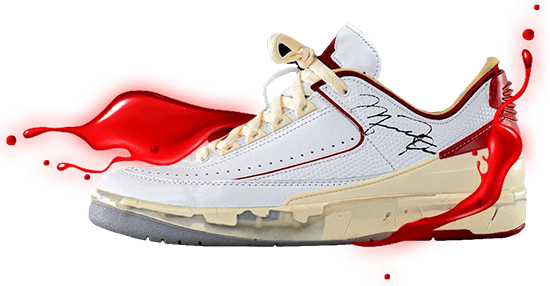 Twists Always Add a Little Flavor…
The full action though is going on in the midsole. Instead of the usual sleek new-looking midsole, we're getting midsoles with cracks. You know when we see the videos with people showing us the crumbling midsoles? Yeah well, the new Off White Jordan 2 looks exactly like them. That kinda gives an interesting vintage-y feel to the kicks. So really, if you ain't flexing them, starting a sneaker collection with them sounds like a good idea.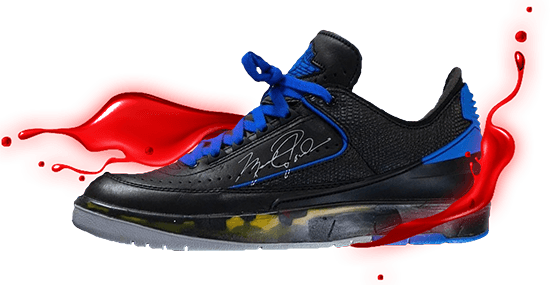 Off White Jordan 2 Release Info
The upcoming Off White Jordan 2 collab will drop on November 12, 2021. However, changes always occur, so keep your eyes peeled! The kicks will retail for $250, which is a pretty high price tag. However, kicks like that are usually worth the effort, because their resale value is super high! We still don't have a number, but when did Off White Jordans disappoint?
Everything sounds pretty cool so far, right? Well, hate to pop your bubble, but the Off White Jordan 2 collab won't be easy to get. So, for this adventure, you'll have to gear up with the best sneaker bots, proxies, and servers! Just make sure you check out this guide to know what goes where if you still didn't get the hang of it all. Godspeed 🔥