Nike Sacai Vaporwaffle – The Chunkier It Is, the Better!
Who doesn't love being extra every once in a while? Well now is your chance to be that with the new Nike Sacai Vaporwaffle! It's coming pretty soon, and you'll definitely wanna take a look at these babies and what we know about them. So if you're looking for your next sneaker cop, this should be high on your list. Maybe add a dash of Yeezy 350s, and you'll have the healthiest 2022 sneaker mix. After all, neither kicks seem to be going out of trend anytime soon.
Nike Sacai Vaporwaffle – Lookin' Lowkey Cool
So, looking for cool kicks? Well, you're in luck because we gotchu with some hot news. The new Nike Sacai Vaporwaffle will come in an awesome mix of classic and modern touches. We all know how the Sacai brand came to be (but a reminder won't hurt). The brand actually had a pretty action-packed year in 2021 with different sneaker collaborations! Anyway, despite the kicks being some of the ugliest, they're still as hype as they can come. And maybe they're not as bad on feet!
The Looks of Them
The new Nike Sacai Vaporwaffle will come in two different colorways because we love having options! First, we have a mix of white and sail, and second, we've got an all-black upper. But both kicks share the same gum outsoles! The most eye-catching thing about these babies is the triple-layer sole. So if you want some extra height, that should be your go-to! But just imagine getting that split-sole stuck under an edge… Anyway, more interesting bits about these babies are the double laces, branding, and tongue!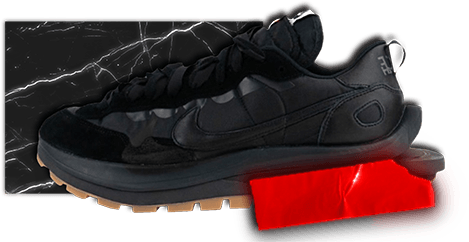 Release Info
We finally have a release date after lots of teasers and rumors! The new Nike Sacai Vaporwaffle colorways will drop on March 10, 2022, for $180 each. But that's not the best thing about all that. What actually makes the kicks extra interesting is the high resale! In fact, the black pair is worth about $522, while the white pair goes for $613 on average. Kinda makes them extra appealing now, right?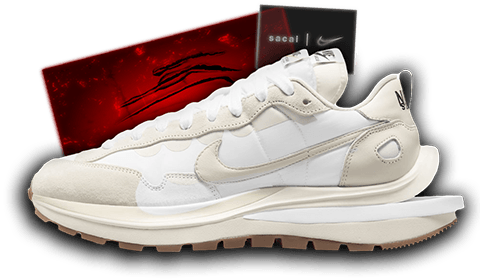 How to Catch the Nike Sacai Vaporwaffle Drops
So far, the kicks will drop on the Nike SNKRS app. So if you're serious about that cookout, you're gonna need a Nike bot. But alone, it won't give you the best experience and you'll probably take an L. So pair the bot with the right proxies and accounts that will boost your success chances! Finally, if you're new to the whole sneaker botting hassle, don't worry. In this guide, you'll find everything you need to know about the basics of botting! And one last tip: practice makes perfect! Godspeed 🔥