Yeezy 350 Pure Oat – And We Thought We Don't Want Whites…
You'd think that by now, Kanye would run out of ideas. But well, seems like the colorway recycling trend is in now! And what's easier than going for an all-white pair of Yeezys? And just when we think we're done with the white Yeezys rabbit hole, a new release drags us back in. This time, it's under the name Yeezy 350 Pure Oat. Love it or hate it, it's definitely gonna sell out because white kicks are always a thing. Now let's check out what we know about these babies before drop day.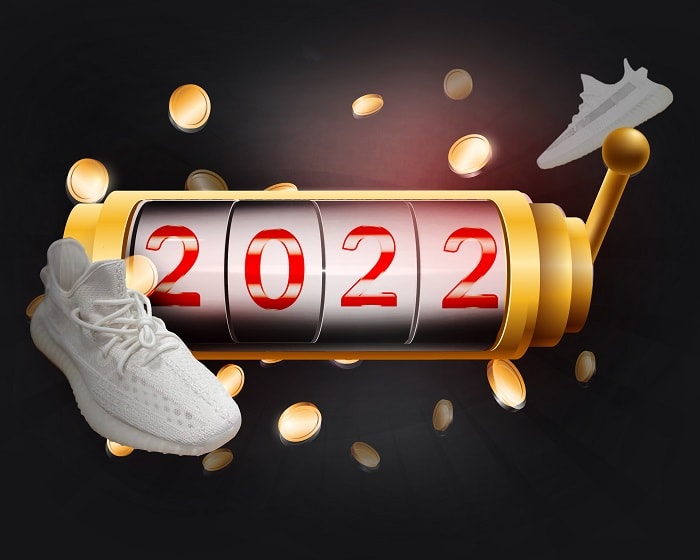 Yeezy 350 Pure Oat – Simple Yet Hot As Heck!
We simply can't hate on a white Yeezy. From the Boost midsole to the white primeknit upper, it's just too good to bash. And we all know deep down a simple truth. No matter how much you clean your Yeezys, there will come a time when you need to renew! And if that's your case now, then you're getting the kicks at just the right time. Interestingly enough, the kicks initially were coming in the name "cotton white" or "bone". The first kinda feels like the Cream White 350s, while the second feels like a different color. (If you know what we mean, you know.)
Although Yeezy 350 Pure Oat shares a similar name with the underrated MX Oat, it's still different. After all, we all know how Yeezy names hit differently. What we also can all agree on is that these babies are so simple you can't go wrong when styling them! But still, if you need some tips 'n' tricks, check this out.
Release Info
Yeezy 350 Pure Oat has a current release date of March 11, 2022. We're all familiar with how dates change though, so we'll keep an eye on it. The kicks will retail for the usual $220, so if you're thinking of copping multiples better have the cash ready! Although we don't have a resale value, white Yeezys don't usually disappoint. You definitely are thinking of the Triple Whites too, aren't you?
Get Ready to Cop Yeezy 350 Pure Oat
Sold on these babies? Yeah well, so are so many other sneakerheads. So what you need to do is get a powerful sneaker bot that won't disappoint. Hook it up with the right proxies and servers and you're ready to go! But if you wanna dig deeper into the world of sneaker botting, this guide will take you through the ABCs of it all. But if you're still lost and haven't made up your mind on a bot yet, we gotchu. Here's a list of the best sneaker bots on the market right now. You can pick and choose according to your needs and budget. Godspeed 🔥