Ugly Sneakers Are Still a Thing, And We're Taking a Pick!
2021 is at its end, and we still can't get over some of the kicks we saw. Some stayed trending for much, and we mean much, more than anyone expected. But well, with everything happening in the world, we shouldn't be surprised that ugly sneakers are popular. Did you even hear about NFT sneakers that you can't really wear unless you're pixelated? We're not even trolling, but whatever the future waves hold, we ride 'em. Anyway, just to break the 2022 ice, we wanna end the year on a high sarcastic note. Here are the top ugly sneakers in 2021, and arguably more years than that.
PS: We're super subjective, so if you don't agree with our opinions, it's totally ok! But make sure you bring your sense of humor because we might go a-roasting.
Drum Roll Please… For the Ugly Sneakers!
Okay, we're not hating on the kicks, but we gotta be real too. Some sneakers are just not eye-candy, but that's definitely not a turn-off for lots of people… obviously. Anyway, let's check out the top 6 ugly sneakers we chose among many, mind you! Who knows though, there might come a day where you'll need to run a sneaker bot to get these. And people did for some of the kicks on this list, and there's no wrong in that!
Balenciaga Triple S – Takin' the Cake Every Year Since Its Launch
At this point in its life, this silhouette is a status symbol. People just seemed to get over its ugliness pretty quickly after the initial 2017 shock. And if you ever wonder how hype and ugly sneakers could come together, the Triple S will satisfy your imagination. The kicks look pre-worn… on purpose! However, there's a reason we have this pair on top of our list. With this pair of kicks, Balenciaga helped with the process of merging the sneaker and high-end fashion industries. Still pretty ugly though.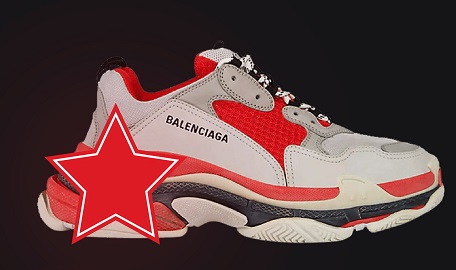 Supreme Nike Air Goadome Fire Red
Usually, whatever Supreme and Nike cook up turns out to be a hit. However, this one was a miss at best. The kicks dropped on week 20 of FW20 that actually was in January 2021. So the boot-like kicks featured a snakeskin pattern on a leather upper. The kicks came in two colorways, black and red. The black ones could pass if you look at it from far away in the dark, but the red ones are simply a no-no fam. But you know, to each their own, and they're currently worth $240 on the resale market.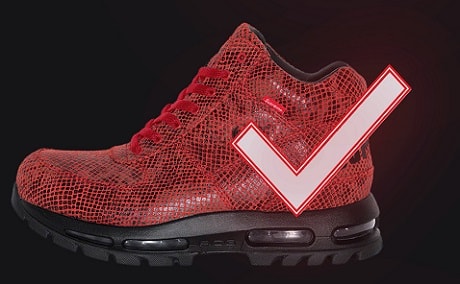 Sean Wotherspoon Adidas ZX8000 Superearth
We really tried with this one, honest, but we just couldn't. But let us just say that we absolutely love the Superstars that Sean Wotherspoon did with Adidas. So it's nothing personal! It's just that the ZX8000 looks like a mess, and not in a good way. There's too much to look at at the same time, and it's pretty hard to style. However, we appreciate that they had sustainability in mind. So if you wanna support a cause, you can get these kicks for $169 on average off the aftermarket.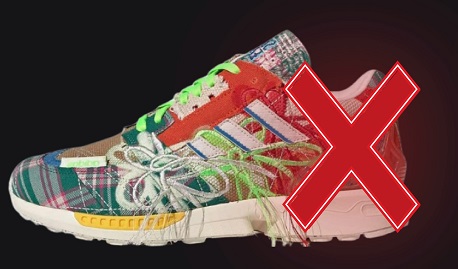 Off-White Nike Zoom Terra Kiger 5 Electric Green
This one is hard to stomach, especially after the devastating passing of Virgil Abloh. But, even Virgil's genius couldn't salvage these babies. On the other hand, they make a pretty cool part of a sneaker collection if you wanna start one. You know the other two colorways (black and white) are kinda okay, but green is just not it. But if you're into that kinda stuff, we're not gonna judge! These kicks dropped back in 2019, and are worth $188 on average today.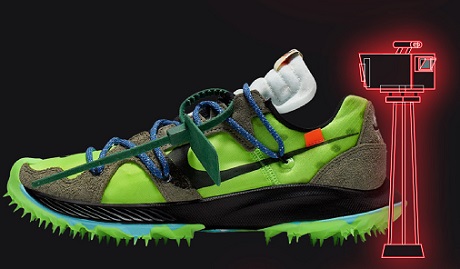 Nike Sacai Vaporwaffle Tour Yellow Stadium Green
Sneakers shouldn't remind you of hangover vomit after a night of partying. If they do, they're definitely ugly sneakers. We would let the really really annoying midsole get away with it if the colorway was okay, but nope! I mean, could you imagine what would happen if someone stepped on that sole by accident? We'll leave the rest to your imagination peeps. But despite our misgivings, the pair go for about $436 on the resale market. So welp, guess hype sneakers aren't required to pass the style check.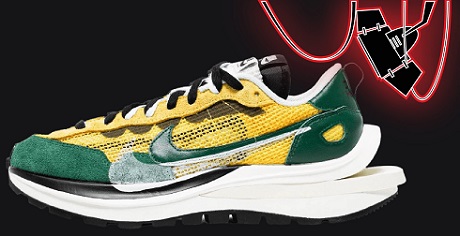 Adidas Forum High Kerwin Frost Humanarchives
We take lots of sh*t with sneakers, but a human teeth toe box is where we draw the line. Do we really need to go into why we think so? Oh and not only that, a nose dubrae and eye-laces complete the horrific face. You know, it kinda reminds us of Courage's Clutching Foot, if your parents allowed you to watch it. And if you like them collectibles, you could snag a pair for around the original retail price!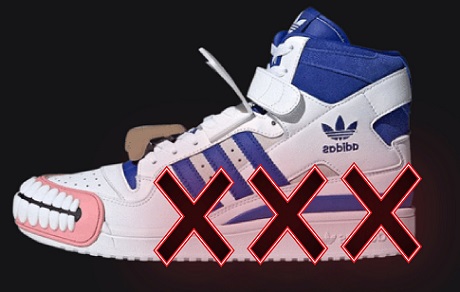 Honorary Mentions
Now that we discussed ugly sneakers, we gotta get the rest off of our chest. The two pairs we're gonna discuss are not sneakers per se, but you'll have to bear with us!
Yeezy NSLTD BT
There's a fine line between pretty creative and ugly sneakers. And maybe, just maybe, Ye crossed that line this time. But just like everything Yeezy, the boots are selling! You can read about Yeezy NSLTD BT here if that kind of drops interests you. They dropped in November 2021 for $340, and they're worth around $500 today!
Balenciaga Stiletto Clogs
Just when you thought you've seen everything in life. These criminally ugly shoes are everything that's wrong with the industry. But well, Balenciaga did it again! Don't get us wrong, Crocs are the ultimate comfort shoe for us, but Stilettos? Really?! And it doesn't end here, because they retailed for a whopping $625! We'll just leave it at that.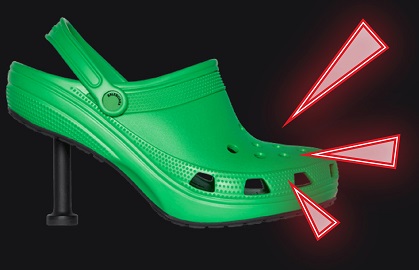 Need Some Eye Bleach After Ugly Sneakers?
We know, we know, it's a hard pill to swallow, but these sneakers really exist. However, we're gonna cheer you up with some nice releases that you'll really want. We've got the whole December Yeezy lineup to look forward to! And don't forget about these pretty lit Jordan 1s that are coming soon. You'll totally need a sneaker bot like NSB for these, along with the best setup you can get! Check out this guide for more info. Godspeed 🔥
Posted in Sneakers 0 comments