The sneaker industry is evolving, and so is sneaker tech. However, when it comes to style and making statements, we always go back to the classics. But did you ever stop and think about the reason behind that? Well, if you haven't, today we're gonna discuss the appeal retro sneakers have that other kicks don't! But if you're more on the flashy side of things. We have just the thing for you. It's a list of the coolest metallic sneakers and why we love them! Now, shall we dive into the vintage-y discussion?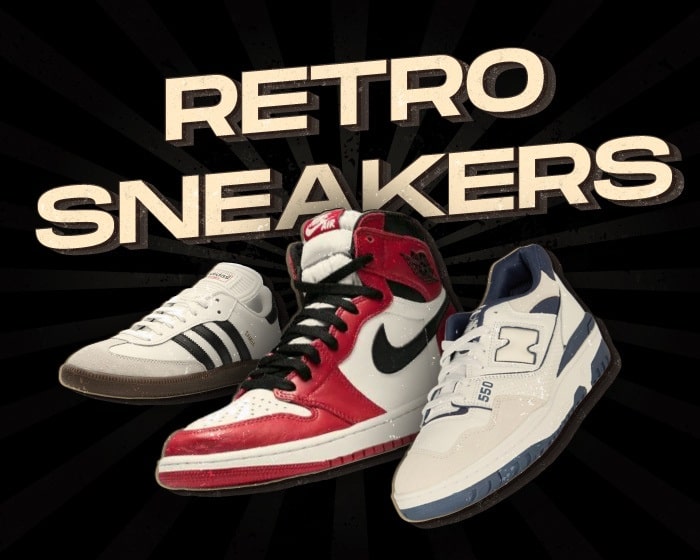 What Are Retro Sneakers?
If you know your sneaker terminology, you can skip this! So basically, retros or retro sneakers are a re-release version of the original (OG) silhouette. It was originally Jordan Brand that coined the term because they were the first to garner such attention over a silhouette. The Jordan 1 was so popular among basketball fans that they "retroed" them and started a whole legacy.
The term then spread and became a staple in the industry. From then on, every time a brand pulls out a silhouette from the archives, it's retro. Now, the exact definition of the word is simply "revival or imitation of fashion from the past". And honestly, it's basically the same, but make it sneakers! Some examples of retro sneakers are Air Jordan 1, Nike Blazer 77 Mid, New Balance 550, Adidas Gazelle, Adidas Samba, and more!
What Is This Retro Appeal?
Multiple reasons make retro sneakers this popular today, and we're gonna check them out one by one!
Immortal Silhouettes
And when we say timeless, we mean they never go out of fashion. You see, the Jordan 1 that Michael Jordan wore in 1985 still looks as stunning as ever. And the 1989 New Balance 550 made a hot comeback in the last couple of years. However, it doesn't seem to be going anywhere anytime soon. That's because silhouettes like these are easy on the eye and look good during any fashion trend!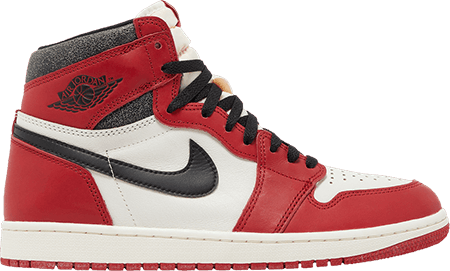 Easy to Style
If you ask sneakerheads what their everyday go-to sneaker is, they'll probably tell you it's one of the many retros. That's because they're pretty easy to style and available in many colorways! And even if you're not really into styling, it's even easier to find styling guides for these kicks.
Collabs Create Hype
A retro silhouette could be pretty hype, especially if it's a collaboration. You see, many celebrities choose retro sneakers to collaborate on because everyone is familiar with them. And you can tell how true that is from the value difference between Travis Scott's Jordan 1 collabs and other silhouettes. Moreover, some brands brought some silhouettes back on the sneaker map using partnerships. For example, the NB550 and Adidas Samba certainly had their moments in the limelight thanks to hot collabs! But the best thing is that they stayed!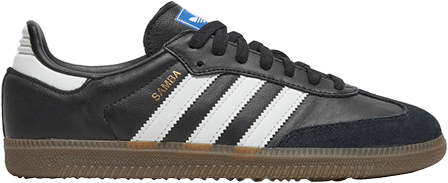 Nostalgia
We keep on saying this, but sneakerheads really are a sentimental bunch. Especially if they're from the older generation, you know that retro sneakers will be part of their rotation. Which further consolidates the status of these silhouettes as timeless and ageless. No matter your age or inclinations, these kicks will be part of your sneaker rotation! Finally, if you wanna add some to your collection, you gotta check our blog for release news and how to get 'em. Godspeed!