How to Uncrease Shoes and Give Them the Fresh Look Back!
So you managed to successfully run your sneaker bot and cop a pair of kicks. You also got them delivered to your doorstep and they're definitely not disappointing. Obviously, you're gonna put them on and flex them! But lo and behold, a crease started forming a couple of wears in, and you want to keep that fresh out of the box look. Luckily, there's a way to get the kicks back to their pristine state. You just gotta remove the creases. So, today, we're gonna show you how to uncrease shoes and give them back their flair.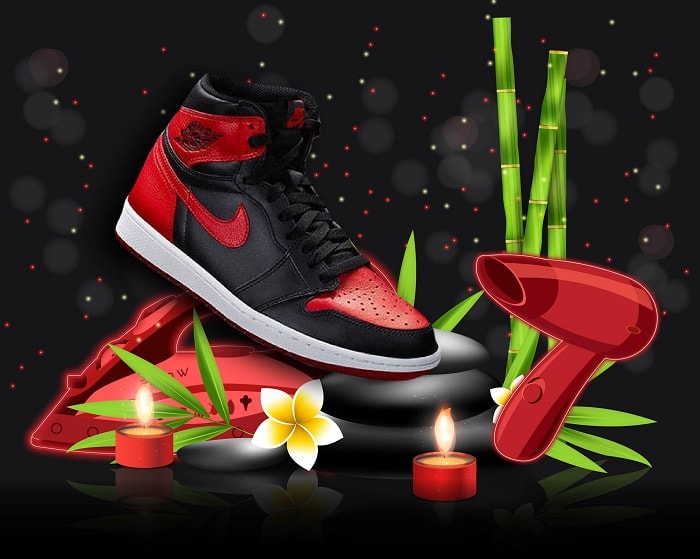 But First… Some Tips 'n' Tricks Never Hurt!
Before we get into the uncreasing processes, you can check out how to make that new look last. First and foremost, the material you're investing in is a major player.
Buy kicks made of good material, they will definitely last with you longer.

Make sure you clean and use conditioner/oil on them regularly, especially if the shoes are leather.

Use a shoe horn when you wear your shoes to prevent unnecessary creases.
How to Uncrease Shoes – Heat, Heat, Baby!
Before we start with the method, you're gonna need a couple of things that you definitely have around the house. If you don't have some of them, you can easily find them online or at the nearest store, no biggie. Usually, a retailer like Amazon would have all these and more!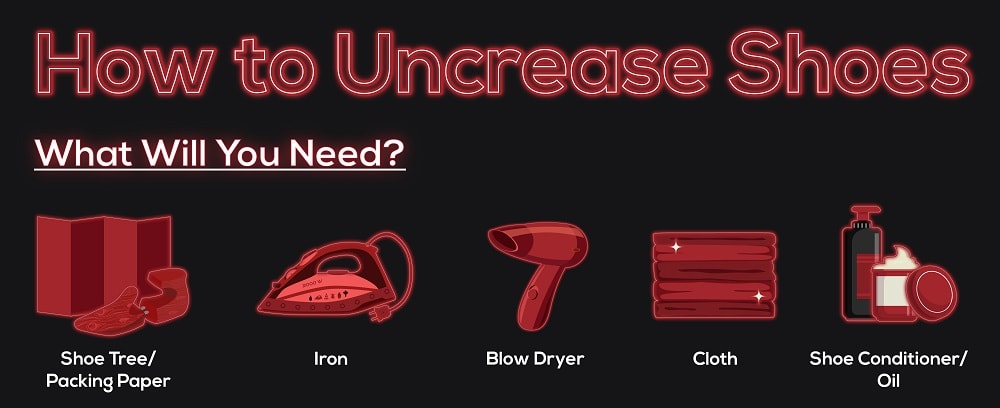 Some notes to keep in mind:
Always stuff the shoes to make sure they maintain the form you want them to be in.

If you don't have a shoe tree, you can make do with anything that can be stuffed in shoes: newspaper, socks, even a t-shirt if you're desperate.

You gotta know that at some point, not even these methods can save your kicks. And that's the perfect time to buy new sneakers! You can always check

release calendars

for cool drops.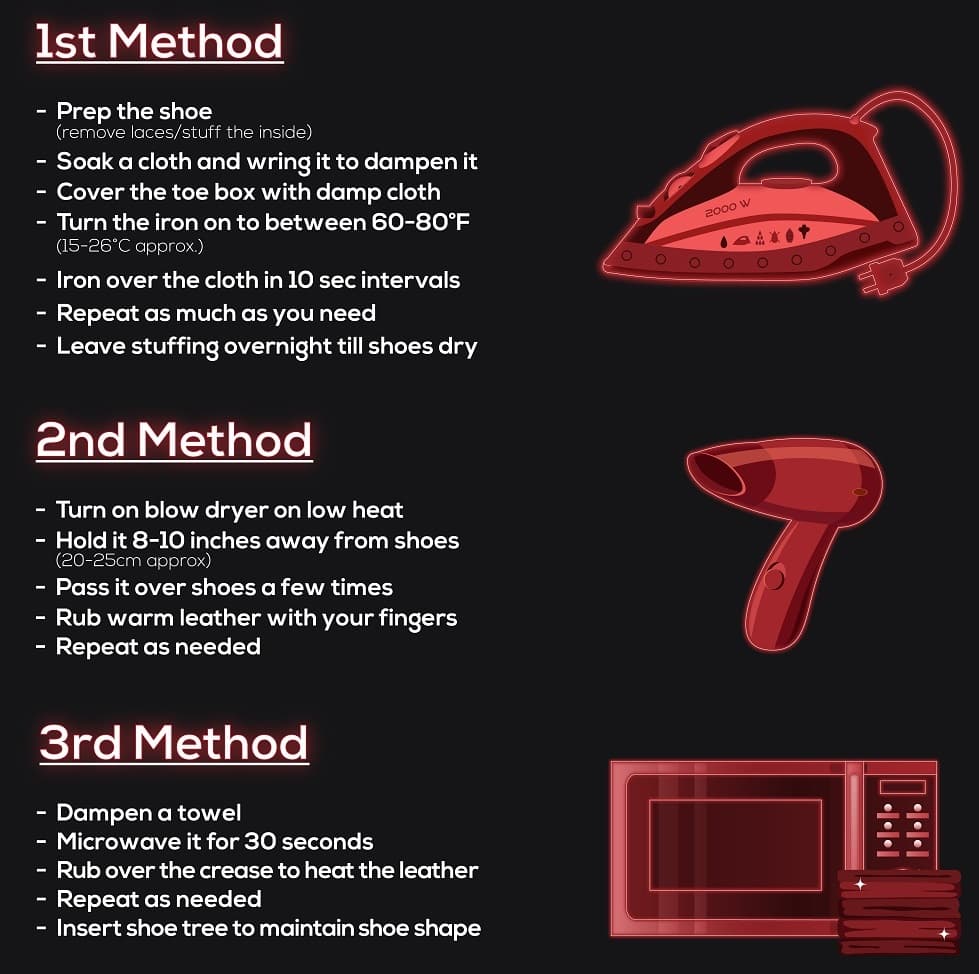 Don't Feel Like You Need Heat for The Creases?
That's understandable, if you catch a crease early, you won't need extreme measures. So we're gonna show you how to uncrease shoes without using any heat. Mind you, they might be a bit more time-consuming, but well, we'd do anything for a precious pair of kicks.
Condition Them
As we already mentioned, using conditioner or oil for your leather shoes can help take the creases out. But before you use the product, you should always test it on a small part of the shoe. You know, check for any discoloration and so on. Once you cross that out, use the product, and then put the shoe tree in (or equivalent stuffing).
Shoe Trees Are Your Friends
Okay, so you should go for this if you're not in a rush. Using a shoe tree to stretch the kicks back to their original shape would remove the creases. It's worth trying if the creases are not very significant!
Now That You Know How to Uncrease Shoes
You're definitely looking for ways to extend your sneaker's life. As we already said, having clean kicks can help in that area. So here's a guide that will help you keep your sneakers clean. But if you have a Yeezy and you're not sure what to do with the material, well check this out. Another significant component is where you store your kicks. Some people don't really care about it, but sneaker storage can seriously affect the lifespan of your kicks. Finally, shoes are meant to be worn, so make sure you always do that! Godspeed 🔥
Posted in Sneakers 0 comments