Yeezy Teal Blue Marks the Third Yeezy Quantum Colorway!
You know what they say, third time's the charm! And the third Yeezy Quantum colorway is definitely charming. After turning heads on the All-Star weekend, Yeezy teams took to the street to give away the kicks. Then, we tried to understand the difference between QNTM and BSKTBL. Finally, we got a darker variation with Yeezy Barium! So honestly, 2020 has been a ride with Yeezy Quantum. Today, we're going on a new journey with the new Yeezy Teal Blue, are you up for the ride?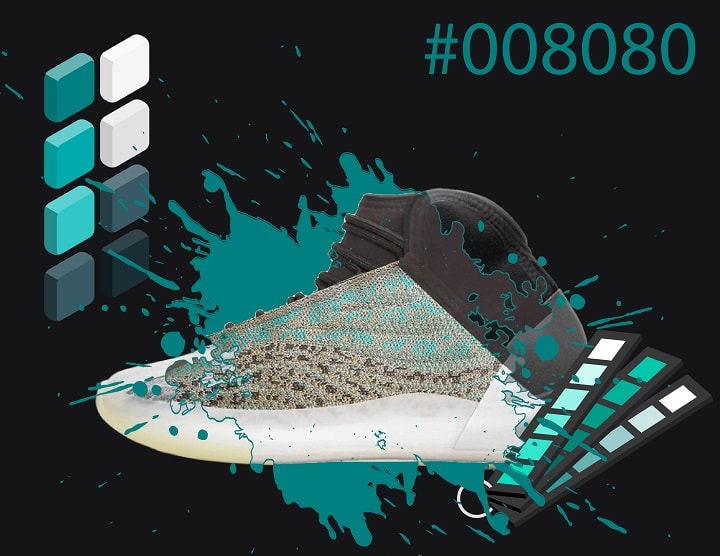 Yeezy Quantum #3
We know that 2020 had a lot to take in, but that doesn't apply to Yeezy Quantum. It was one of the year's big sneaker successes! After all, Kanye West doesn't drop the first basketball kicks and it passes unnoticed. So after the whitish Quantum and the dark Barium, we're welcoming the new Yeezy Teal Blue!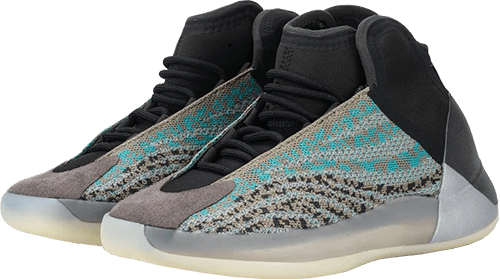 The new colorway features the same lifestyle silhouette. The Digi-camo upper keeps all the same details with an additional touch of teal blue. The usual suede toe box and our favorite white Boost midsole are also coming back! It's unclear whether we'll ever get BSKTBLL versions of the new Yeezy Quantum colorways. Although the kicks are called Yeezy Teal Blue, the major color on there is actually grey. But then again, Yeezy names apparently aren't Kanye West's forte. Teal Blue's were originally called Yeezy Ophanim, but that changed recently just like Yeezy Carbon. Especially now that the artist got slammed for using religious references with the names. But then again, if there's a title of "King of Controversy", that would be Ye.
Yeezy Teal Blue Release Details
The new Yeezy Teal Blue will drop on October 10, 2020, for $250. The pair will also be available in kids and infant sizes, retailing for $180 and $160 respectively. However, if you miss out on this release, you'll have to pay $350+ in resale value! So don't take this release slightly, better safe than sorry. We never know what will be extremely valuable tomorrow, and who would say no to one more pair of Yeezys?

Yeezy Quantum Right at Your Doorstep!
Although the lifestyle edition generates a nice amount of cash, we can't wait for the basketball version! The hardwood edition of the OG Yeezy Quantum currently resells for $800+! Anyway, let's focus on the future, not the past, and get ready with NSB for some serious copping. The kicks so far will drop on Adidas and YeezySupply, which means we're on for some serious cooking!
Tags: Adidas, Kanye West, Yeezy, Yeezy Boost, Yeezy Quantum
Posted in Adidas, Yeezy 0 comments