Yeezy Quantum Makes a Comeback Sooner Than We Expected!
Yeezy Quantum is one of the 2020 sneakers that kept us wondering till the last minute. Kanye West chose to release the kicks on the All-Star weekend 2020 in Chicago, his hometown. Brandon Ingram, who was on team Giannis in the All-Star game, flexed his Yeezy Quantum on the court! The release in February was relatively exclusive with a low stock number. However, Adidas and Ye are prepping us for a wide release soon!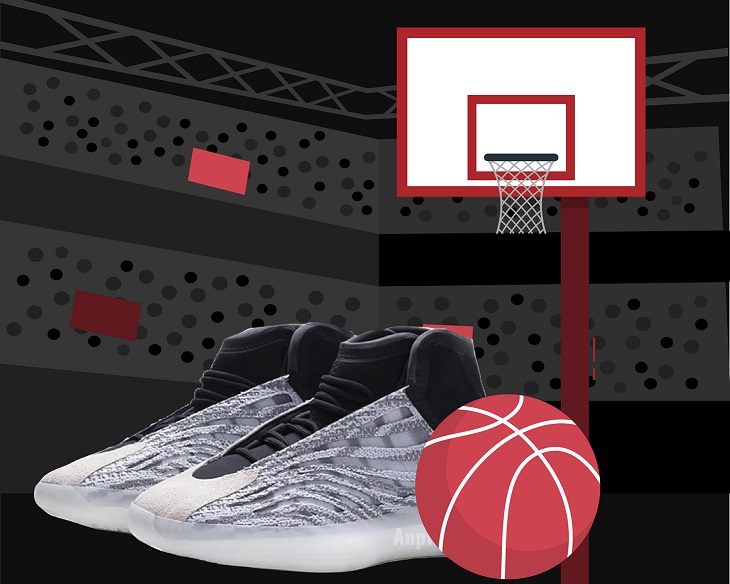 Yeezy Quantum Basketball Vs. Lifestyle
If you don't know your game, it's pretty easy to mistake the kicks. However, there are some really important differences between Yeezy Quantum Lifestyle and Basketball. So let's dive into them!

Side Panels Tell the Whole Story!
From afar, you can't tell the difference. But if you look closely, you'll find that the lifestyle version of Yeezy Quantum is a full Primeknit zebra upper with a toebox in suede. That same toebox is also on the basketball version, in addition to a TPU cage that covers the zebra side panels. The additional caging provides extra support for the ballers.
The Collar
The most obvious difference between Yeezy Quantum basketball and lifestyle. When you're just flexing your kicks while hanging out with friends, it doesn't matter if the kicks are a bit loose on the ankles. However, basketball players need that ankle protection and the collar needs to be snug on the ankles. That's why the basketball version of Yeezy Quantum has extra padding on the collar. Moreover, the tongue on the lifestyle version is easier to handle, for ease of wear.
NBA and 3M Is a No-go
NBA regulations ban reflective material on sneakers. That's pretty understandable when the shoes reflect light and distract players. So obviously, Yeezy Quantum lifestyle has all those cool reflective elements, while the basketball version is business only.
Yeezy Quantum Basketball Release Details
Yeezy Quantum in its basketball iteration will drop on May 15, 2020. It will be a wider release than the All-Star Weekend release. As for retail, Yeezy Quantum will retail for $250. Yeezy Quantum lifestyle currently resells for an average of $711. Meanwhile, the basketball edition of the kicks resells for $869. So you can see, if you flip the basketball kicks, you're earning some good money. And if you wanna keep them to play in style, it's totally understandable because they're actually good looking!
Tags: Basketball Yeezys, Kanye West, Yeezy Quantum
Posted in Adidas, Yeezy 0 comments