Love him or hate him, you can't deny that Kanye West added a lot to the music and sneaker industries. However, we can't help but genuinely feel bad for everything going down with him sneaker-wise. If you're not in the loop with all that's going on, let us recap it for you! So basically, Kanye is fed up and is leaving Adidas when their contract expires. That's why we decided to take a look at kicks that Adidas dropped which qualify as Yeezy dupes. The Yeezy Adilette drama was the straw that broke the camel's back, but it certainly isn't the first controversy!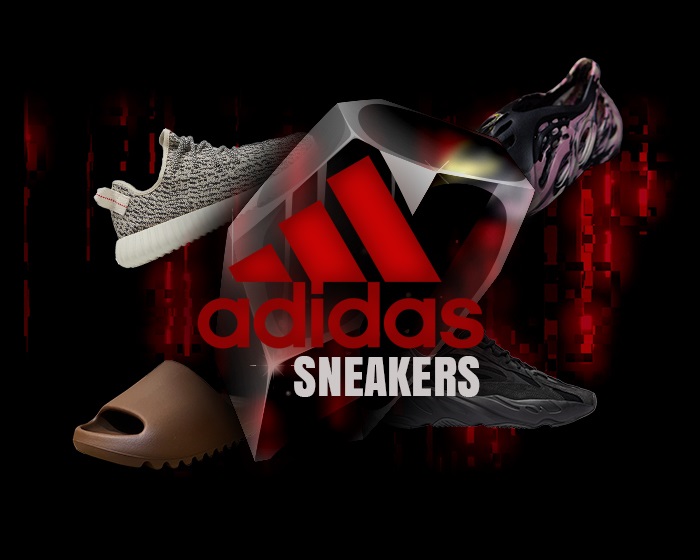 Yeezy Dupes That Slowly Fueled the Feud!
We already know all the latest tea surrounding Adidas and Ye. But did you know that Adidas pulled many stunts like the Adilettes throughout the years? If that comes as a surprise to you, then you should read on for the whole story and sneaker breakdown! And if you're interested n affordable Yeezy dupes, these could be for you.
PS: The list isn't based on any timeline because we like chaos.
Yeezy 700 WaveRunner vs. Adidas FYW 98
You'd think that when Adidas rips off Yeezys, they wouldn't be so blunt about it, but what do we know? Anyway, the Yeezy 700 Waverunner first saw the light back in 2017, and it's still as popular as ever. However, Adidas attempted to ride that wave 3 years later with the Adidas FYW 98 (see what we did there?) We gotta admit, $110 in retail is much more affordable than $300, so we get it. But if you're a hardcore Yeezy fan, you'll totally feel the pain.
Yeezy 350 Turtledove vs. Adidas Tubular Shadow
It's kinda painful to discuss these, to be honest. It's easy to miss the similarities if you're not paying close attention to Yeezys. But if you know your kicks, you'll see how much the Tubular Shadow resembles the OG 350s! No shame in providing affordable options, but man… In fact, the Tubular Shadows retail for $100, exactly half as much as the original Yeezy 350s cost.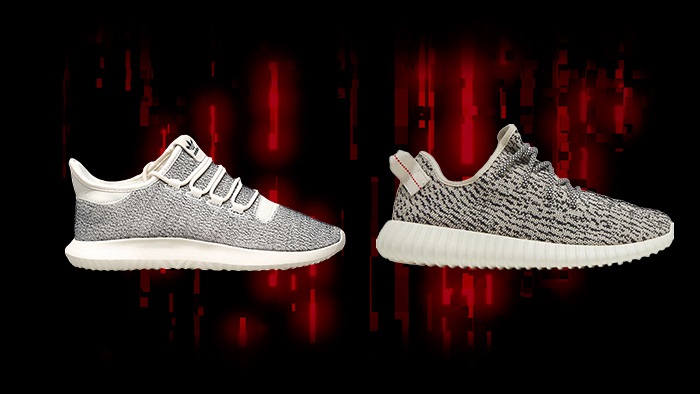 Yeezy 750 vs. Adidas Tubular Invader
If the previous two were easy to miss, well this one definitely isn't. The Adidas Tubular Invader uses the same details as the Yeezy 750 down to boot! Adidas Tubular Indaver sounds like the name of a battleship, but let's get over it with some technicalities. From the strap to the high collar, the kicks look pretty much the same as the 750s at first glance. Some would think you're wearing fake Yeezys though, so beware! Oh, and one last note; the Tubular Invaders dropped in 2016, a year after Kanye's Yeezy 750.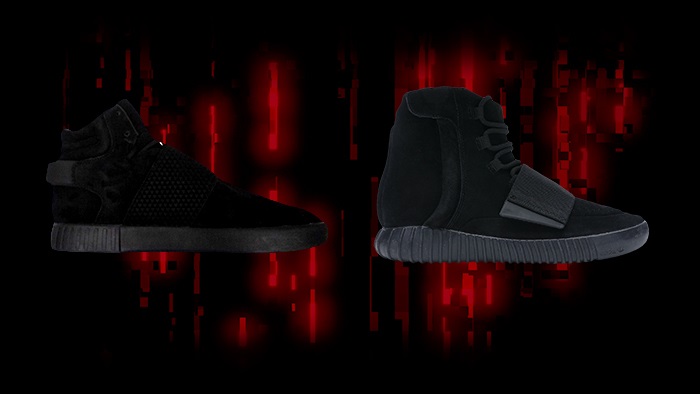 Yeezy 500 vs. Adidas Torsion X
Not to be that person, but the 500s weren't that big of a deal, to begin with! The reason behind this is partly because of the Boostless soles. However, the kicks still have their niche of people who like them. And well, Adidas decided to also cash out on these babies. That led them to drop the Adidas Torsion X in 2019, a year after the 500's original 2018 release. Ironically, the Torsion X is only $20 cheaper than Yeezy 500, so you're not missing out on a lot here.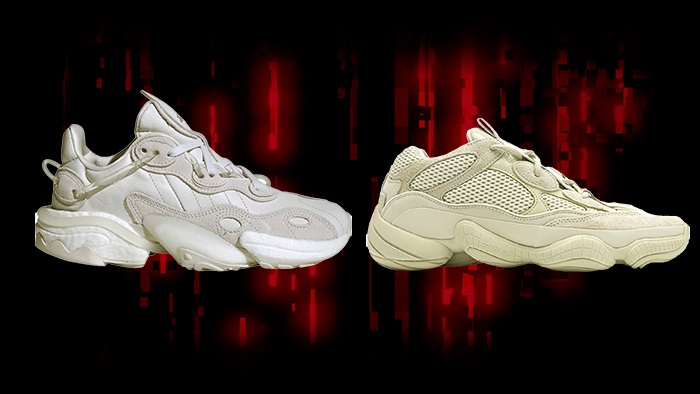 Yeezy Foam Runner vs. Adidas AdiFOM Q
If you wanna read the full story, check this out. But in short, even the popular Yeezy Foam Runner didn't escape Adidas' rip-offs. And we're not saying we hate it, but we prefer getting the actual Foam Runners for retail. But don't listen to us by all means; check the kicks out and make your own decisions!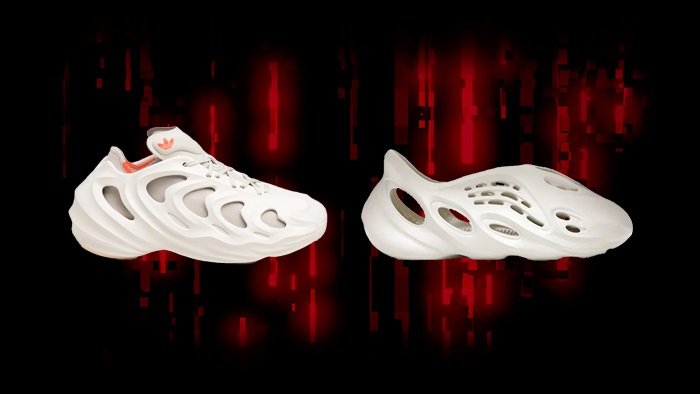 Are Yeezys Worth Getting Stuck Up On?
Whether you're a Yeezyhead, Kanye fan, or even a reseller, then you know that Yeezy dupes don't cut it. You'll also know that Kanye's partnership with Adidas is one of the reasons Adidas made it in the hype world. But before we start judging it all, the industry needs to know what's going down for real. Otherwise, this will all stay speculations and rumors.
In the meantime, make sure you cop the upcoming Yeezy 350 Jade Ash. Who knows? Maybe the 350s will become relics just like Air Yeezys! And to do that, make sure you have a good sneaker bot like NSB by your side. In addition to pushing your success chances, it'll make copping multiples an option for you! Check out this botting guide for some simple pointers before diving in though. Godspeed 🔥