The sneaker industry has our hearts and souls, there you have it. If you ask sneakerheads what they love about sneakers, the answers will vary. Some are in it for the thrill of the hunt, some for the flex, and others for the nostalgia. But no matter the reason, we still hurt equally when it comes to unreleased sneakers, especially if they look great! And well, we decided to show you some of them, along with some samples that we probably will never get. But just in case you want to avoid the pain, check out our blog for all the cool upcoming releases!
Unreleased Sneakers & Samples That Still Hurt
Yeezy 450 Slide
Not that we didn't see it coming, but the Adidas Kanye breakup still stings. And well, seeing unreleased sneakers that could have been still leaves a bitter taste in the fans' mouths. For example, this Yeezy 450 Slide in yellow could have been a controversial drop that would eventually grow on us.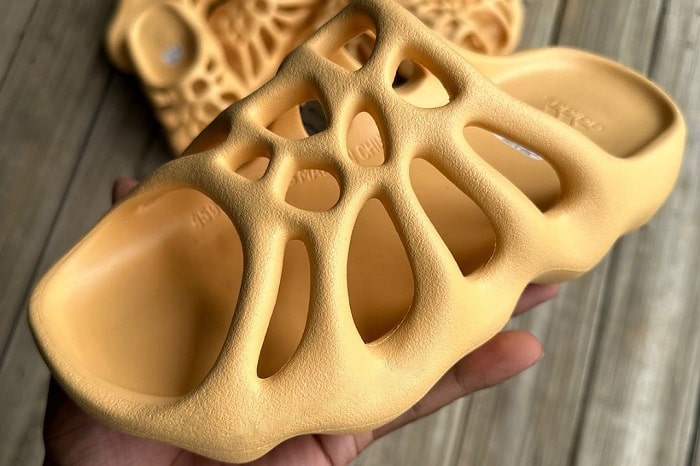 Although Kim Kardashian teased these babies back in 2020, the slides never saw the light of day. But well, who knows, since Adidas will still drop Yeezys without the Yeezy branding, these might still have a shot! While we wait for that, did you see the upcoming Adidas 350 Granite?
Fragment and the Three Unreleased Sneakers
So, three of the six kicks we're checking out today are actually Fragment Jordans! The first one is a pair of Jordan 1 low that fans spotted on Hiroshi Fujiwara's feet during the NBA preseason. These babies have an all-white leather upper with black and blue details inside. Of course, they didn't drop sadly.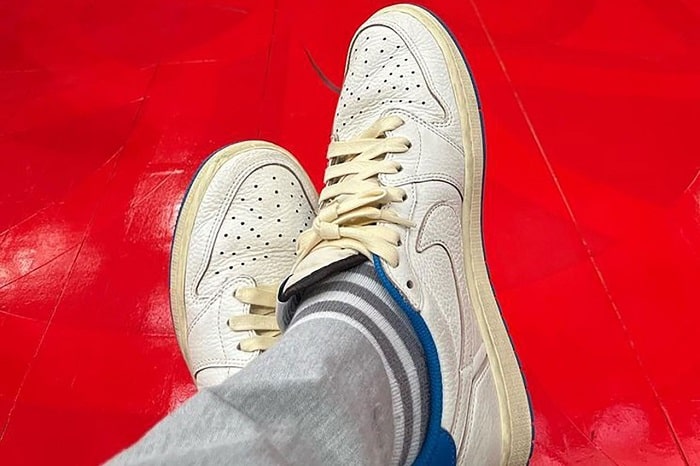 The second pair is a high-top Jordan 1 that uses Fujiwara's signature color palette: blue, black, and white. However, the material here is slightly different from what we're used to. Instead of the classic leather, we saw these babies in a croc-print blue and black leather upper. Kinda goes to show how volatile the creative process is.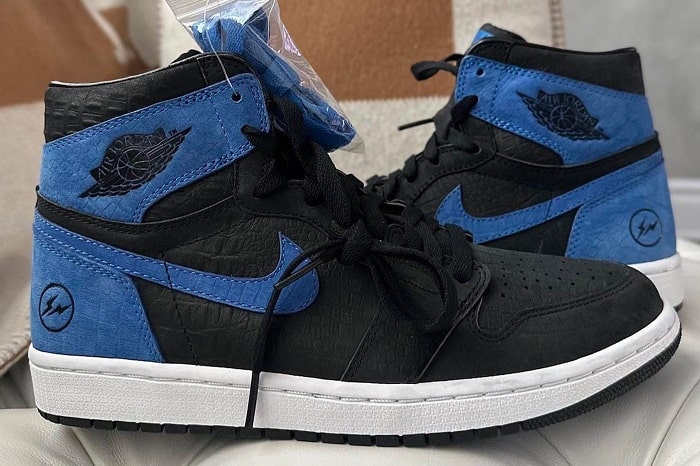 Last but not least on the list of Fragment's unreleased sneakers, we have a classic. So rumor has it that this pair is one of the three pairs designed for Kim Jones when he was LV's creative director. These babies feature the same black, white, and blue color blocking. However, the material was LV's signature Epi leather! Talk about exclusivity.
These Lobster Samples Pinched Out Hearts Out
It's hard to have a long-standing relationship with a big brand and not get repetitive. However, mastery is when a release is successful even if it's repetitive. And that's the game Concepts and Nike played with their Lobster Dunk line. Their latest installation was the Orange Lobster that's currently worth $522 on average in resale.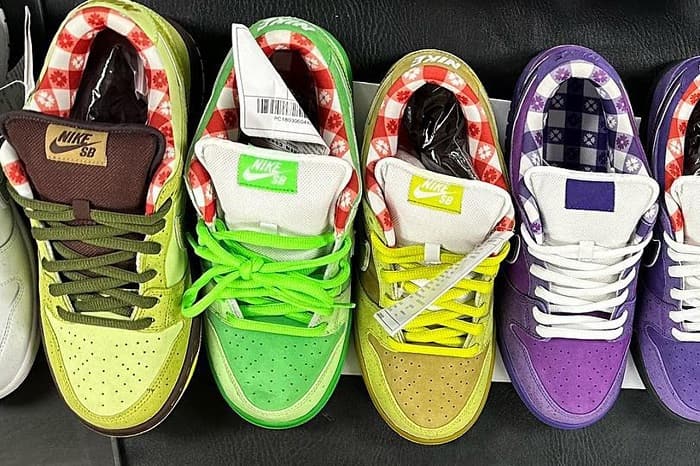 But right after the launch of 2022's Lobster Dunks, Concepts' creative director Deon Point gave us a big teaser! He posted a picture of multiple Lobster Dunk samples, or maybe future releases? Who knows? We sure as heck hope they end up dropping though because that's one collab we can never have enough of.
Drake's Golden Boys
Leave it to Drake to have the most unique sneakers. And well, following his "Love You Forever" Air Force 1 release, he certainly kicked it up a notch. After all, Drake's sneaker collabs are pretty interesting if you ask us. However, this pair is definitely only for Champagne Papi's feet, and only his feet. The golden OVO Jordan 8 is certainly not gonna hit shelves since rumor has it that they've been around since 2017!
Looking for More Than Unreleased Sneakers?
We don't blame you if you're feeling kinda salty after this list. The good thing is that the industry is always moving, and new sneakers are always in the works. But whenever you're trying to buy a popular or exclusive pair of sneakers, there's some kind of trouble. You see, it's hard to make it in the game of supply and demand. That's why you should look for a way to push your luck a bit. And what's better than a sneaker bot to do that for you?
If you agree, then you're in luck, because NSB is right here for you! And it doesn't stop there, because as a proud owner of an NSB key, you'll experience the future of botting. You see, NSB3 is coming soon, and with it will come some very cool additions and updates. So make sure you learn the basics before you get down to the real deal! Godspeed