The Drake Air Force 1 Is Making Us All Certified Lover Boys!
So, you're just like us, sitting and waiting for artists to drop their albums. Kanye takes lodge in the Mercedes Benz stadium until Donda's release. And now Drake announces that Certified Lover Boy is coming soon. But on top of all that, we've got so many possible sneaker releases that we can barely contain our excitement! One of them is the clean Drake Air Force 1 with all of its awesome details. Let's check it out, shall we?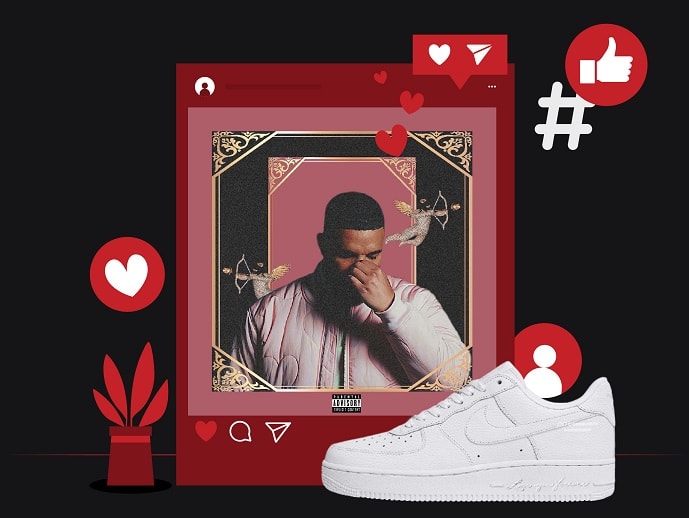 But First, A Little Recap of Our Favorite Drake Collabs!
The sneaker industry keeps crossing paths with music. We got Kanye West merging music and fashion, the Donda release is proof enough. We also have Travis Scott's hype collabs. And the memory of the Travis Fragment AJ1 backlash is still fresh in our minds! I mean, Run DMC actually made a song about the Superstars. Point is, music and sneakerheads almost always go hand in hand.
But before we get into the upcoming Drake Air Force 1, we'll take a look at some of his previous sneaker collabs! First up, we have the rare OVO Jordan 12 White and Gold. The pair was so iconic it sold out almost immediately. Today, the kicks are worth almost $980 on the resale market!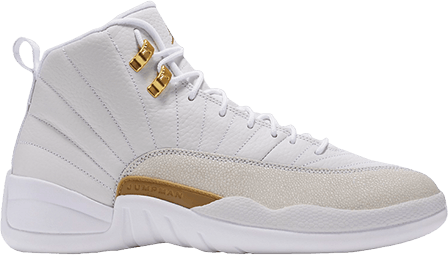 Next up, we've got the really awesome Jordan 4 Raptors OVO 2019 edition. The original Raptor 4s dropped in 2018. Anyway, go and get your pair for an average of $356 today. The value of the kicks is increasing though, so better go and get your pair now!
Drake Air Force 1 – We're on One!
So if you're a devoted Drake fan, you need to sit on this one. The upcoming Drake Air Force 1 is literally everything you need in your sneakerhead life. I mean, we're still salty about taking Ls on previous OVO collabs, so we don't wanna miss this! So because you only live once, you should go and try copping this pair.
Although at first sight, the sneakers look like any all-white Air Force 1, it's actually all in the details! The Drake Air Force 1 features an all-white leather upper, laces, and outsole. What actually matters is the details on the midsole. Instead of the Air branding near the heel, we got "love you forever" in cursive! The next detail needs a really sharp eye to catch. A heart pattern on the front of the outsole replaces the usual triangular pattern.
Drake Air Force 1 Release Deets
So far, we still don't have any release deets for the Drake Air Force 1. However, a drop on the day of the album release would be a total boss move. And according to Champagne Papi, the album is on its way! So will the Lover Boy kicks drop in time with it? Anyway, you'll definitely need a sneaker bot if the stock will be low. Lucky for you, we rounded up the best sneaker bots in the game right here! Godspeed 🔥
Tags: Air Force 1, Drake, Nike
Posted in Nike, Sneakers 0 comments