Remember how we mentioned that the Air Jordan 2 is coming back? We really weren't kidding about that! From 2021's Off-White 2s to the upcoming Union Jordan 2 collab, we're seeing it all. Jordan Brand is really focusing its energy towards some less loved silhouettes. And in all honesty, the Jordan 2 is probably the least silhouette people love among the classic firsts. So will Union succeed at what the silhouette on its own failed to do? Let's check the new kicks out!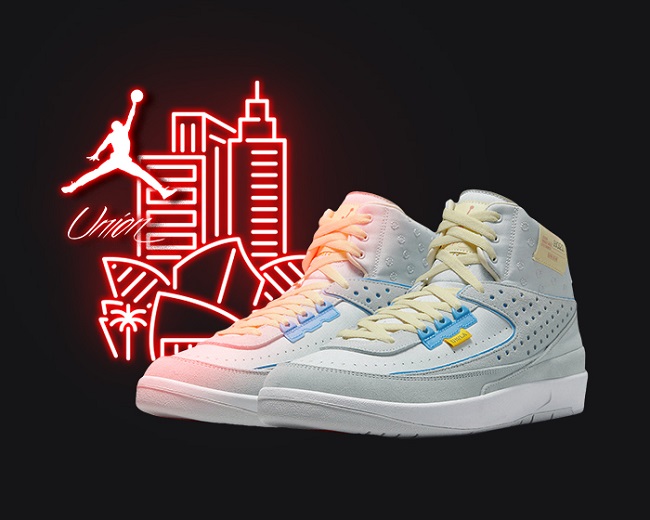 Union Jordan 2 – Keeping It Real!
Union LA's designs are pretty simple, and this release is sticking to the same aesthetic. But the boldest decision they took is to ditch the kicks' most famous characteristic: the premium leather upper! Instead, we have a pretty cool canvas base with perforated suede overlays. If we wanna be honest, this is a very nice take on the silhouette, especially as a revival attempt.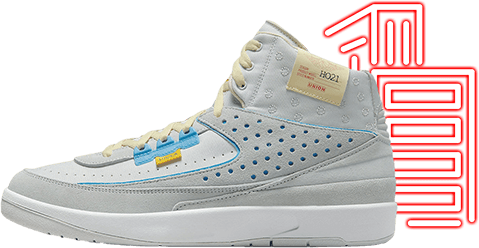 Anyway, there will be two colorways available for these babies: Grey Fog and Rattan. The Grey Fog Union Jordan 2 will feature a mix of bluish grey, light blue, and hints of yellow branding. Meanwhile, the Rattan colorway takes a more nude-ish approach. The upper will come in rattan brown, but the orange details definitely give the kicks that cool edge!
Release Info
We don't really have an exact release date for the new Union Jordan 2 collab. What we know though is that they'll definitely be dropping sometime during Spring 2022. We also know that the kicks will retail for $225. Although it's a little steep, we're sure that the kicks will be worth it in terms of resale value. After all, when weren't they up to the hype? The only challenge a sneakerhead will face with these kicks is probably getting them on drop day! If you want multiple pairs of each colorway, here's what you can do…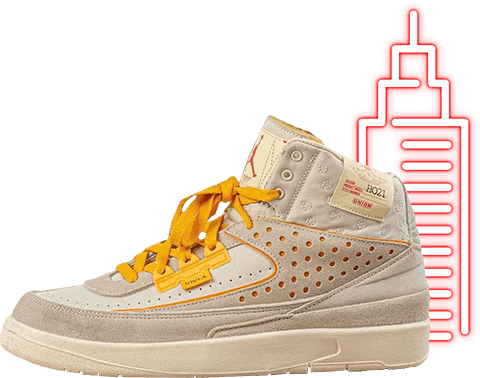 The Union Jordan 2 Drop Calls for Some Measures!
In short, you're gonna need a sneaker bot. If you're copping off the Union website, you'll need a good Shopify bot. Or better yet, get an all-in-one bot like NSB, and you'll open for yourself more opportunities! You'll also wanna check out this cooking guide to avoid the L. But in short, the main components for success other than a sneaker bot are proxies and servers. Might as well call it the copping trinity!
And if you're new to the industry, we're gonna let you in on a secret! Sometimes, the secret to a successful purchase is as simple as good connections in the industry. You can have that by several means, but cook groups and sneaker Twitter are a surefire. And if you wanna keep up with sneaker news, keep checking our blog! We have the freshest news to get you the freshest drip. Godspeed 🔥