Sneakers 101 – Facts Every Sneakerhead Should Know!
Welcome, fellow sneaker enthusiasts, to the class you didn't know you needed until now! Most of you consider themselves real sneakerheads, and today, you'll put your knowledge to the test. How many of the facts we'll serve will you get? Let's find out together with our Sneakers 101 crash course! And if you're new to the industry, we highly recommend you read this article for a rite of passage.
Sneakers 101 – What You Have to Know!
As we already said, the facts we're gonna share with you should be common knowledge for die-hard sneakerheads. However, you'll still pass our vibe check if you're willing to learn! So make sure you read on and remember them for the next time you get to flex your sneaker knowledge.
#1 – Converse Chuck Taylors Are Bestsellers
They really are, and not just bestsellers. They're the bestsellers of all time, reaching 1 billion sales by 2014. You know, if it wasn't that popular, the silhouette wouldn't be more than 100 years old and still booming. The Chucks are a staple in everyone's closet no matter the age, taste, or style. Odds are, you owned at least one pair of Chuck Taylors at some point in your life. They're so good they would even pass as sneakers for work!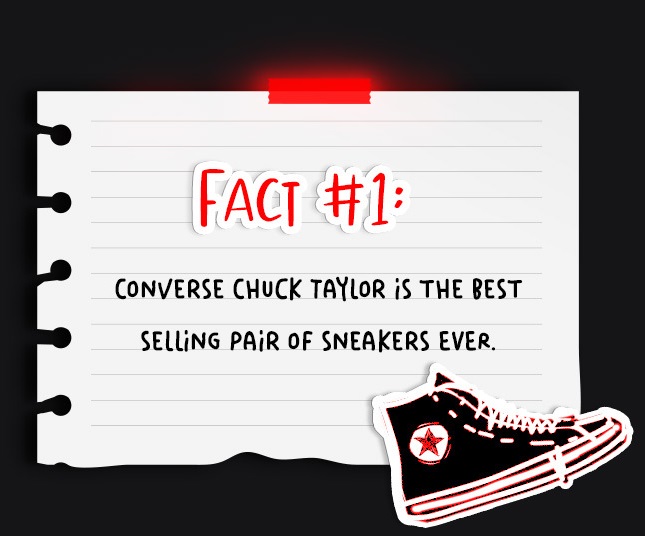 #2 – The Origin of "Sneakers"
We're not opening an etymology course now, but you can't be a sneakerhead without knowing the "sneak" story. So in 1862, female inmates in London's Brixton prison called the rubber-soled shoes the wardens wore "sneaks". Why? Because rubber makes no sound when walking, which allowed the wardens to "sneak" around. Makes sense, right?
#3 – Adidas' Trademark Wasn't Even Theirs!
When we say Adidas, we immediately think about the three-stripes trademark! But what some of us don't know is that the three stripes weren't the Adidas trademark to begin with. It actually belonged to the Finnish shoe brand Karhu. However, Adidas bought it from Karhu in 1952 for €1,600 and two good whiskey bottles! It must have made sense back then fam. If that sounded interesting, wait till you learn about sneaker brand logos!
#4 – Nike Cortez Got Its Name Out of Sheer Spite
In 1968, the World Cup was taking place in Mexico. So as a tribute, Nike and Onitsuka wanted to call their new kicks "Aztec" as a tribute. However, they couldn't because Adidas already called dibs and called their new shoes the "Azteca". That didn't sit well with Bill Bowerman, so he named the kicks "Cortez". If you're not familiar with history, Hernan Cortes is the guy who conquered the Aztec empire. Talk about being petty yet smart!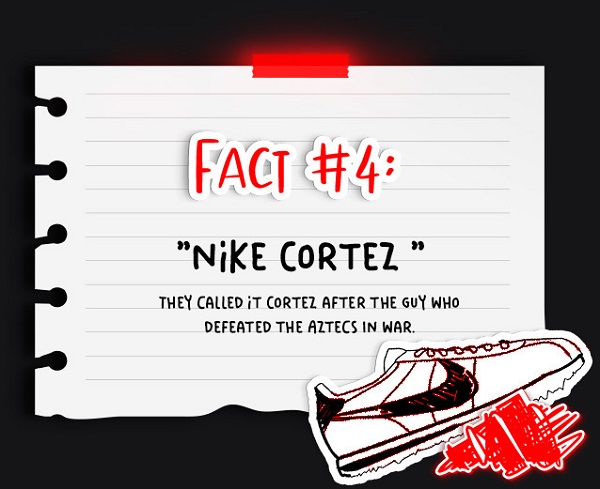 #5 – Nike Cortez, AKA the OG Art Project
Bill Bowerman, the co-founder of Nike, had a reputation for tinkering with sneakers to improve them. And that's exactly how he made the Nike Cortez that made lots of appearances in movies and pop culture. He made the kicks using two existing pairs of Onitsuka Tiger shoes! To know more about how both brands were connected, make sure you check out Nike's history.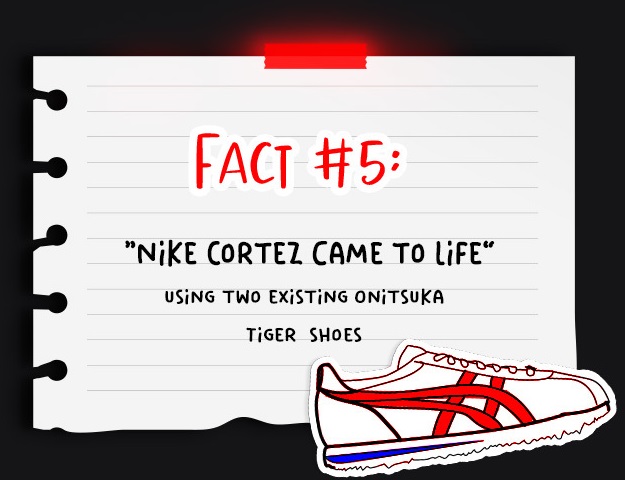 #6 – Waffles Make the Best Soles
As we mentioned in #4, Bill Bowerman loves experimenting. And there's nothing that unleashes creativity like some delicious waffles. So one day, Bowerman saw his wife making waffles. And decided that it's a good idea to put rubber in the waffle iron and make shoe soles. It definitely was a success, because today, the original "Moon Shoe" is worth $437,500!
#7 – On Saturdays, We Line Up to Get Hype Kicks
The teen customer base in the sneaker industry can make or break a brand. And Nike noticed that Jordan Brand was pretty popular among that age group. Therefore, they started scheduling drops on Saturdays so the kids don't have to skip school. This kinda explains why hype releases happen on Saturdays generally!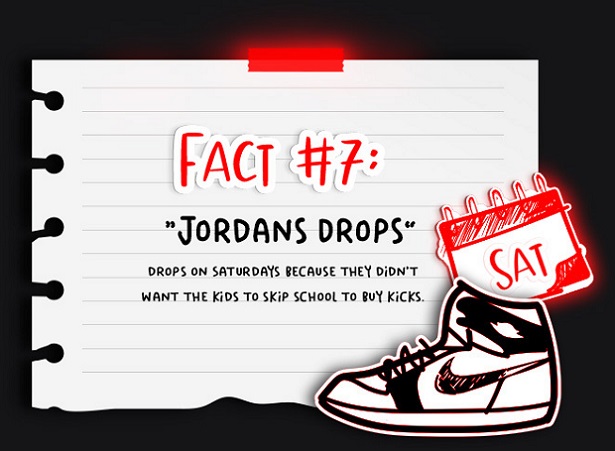 #8 – Jordan Wanted Adidas!
If you watched The Last Dance, then you probably knew this. But to those just getting into the industry, allow us to explain! So MJ was a fan of Adidas, loved their shoes, and actually wanted to sign with them. However, Adidas "couldn't make a shoe work" at the time, which left MJ with Nike. Little did both parties know that they were about to make sneaker history!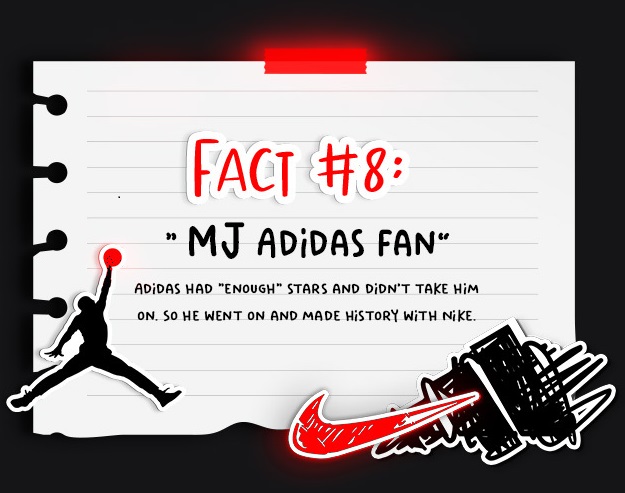 #9 – Puma Clyde Is the OG Collab of Them All
Back in 1973, Puma and Walter "Clyde" Frazier blessed us with the first signature sneaker in basketball history. Although Chucks came first, they were already there before Chuck Taylor put his name on them. So that makes the Clydes the first signature pair! And when Puma wanted to re-release the kicks, they couldn't even find blueprints of the silhouette.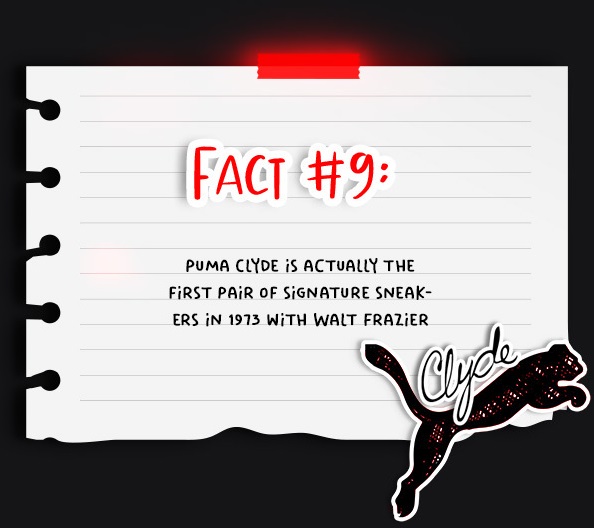 #10 – Nike Wasn't 100% OK with the Air Max Line
A visible Air unit? How scandalous! Okay, they didn't really say that, but people at Nike thought the visible Air unit was pretty gimmicky and useless. Not to say that they were wrong, but Tinker Hatfield kinda revolutionized sneaker looks with visible Air units! And look at the Air Max line now, it's as popular as ever.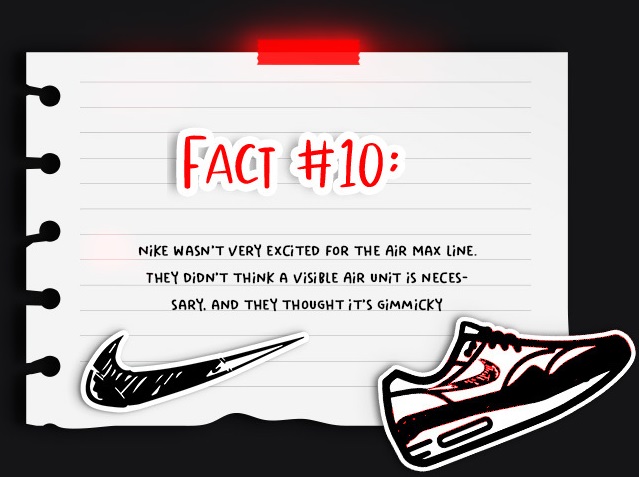 Now That You Know Your Sneaker ABC
We can proudly say that you're on the right sneakerhead track after completing the Sneakers 101 course! But knowledge isn't enough, because you need to have sneakers too. You can't talk the talk without walking the walk… literally. And to do that, you gotta get yourself some awesome kicks. You're not the only one lining up for a pair of hype kicks though, and you may take an L. So how do you minimize the damage? You simply invest in a sneaker bot and buy your heart's desire of sneakers. Some you can keep, and others you should totally flip and make some side cash. Here's a simple guide that can easily walk you through the world of botting! Godspeed 🔥