So New Balance is really playing the hype game right. The brand really gave us some hot collaborations and comfy kicks all in one. And let's not forget that some silhouettes are all-time classics by now! That's probably why the new Ronnie Fieg New Balance collection will be a success. From a certain birthday to anniversaries, we're getting a celebratory pack! And since we're talking about Kith's involvement, we're gonna get a new take on previous awesome collabs. After all, Fieg is one of the older collaborators of the brand!
Ronny Fieg… And a Bunch of Occasions!
If you know anything about sneakers, then you must know who Ronnie Fieg is. But just in case you don't, Fieg is one of the most popular collaborators in the sneaker industry. We're not even kidding, he's one of the coolest dudes out there and he's on good terms with all the brands! From Nike and Adidas to Bape, Converse, Puma, and Asics, he's done it all. And obviously, the Ronnie Fieg New Balance collab is certainly one of the coolest out there. Oh, and let's not forget that Fieg is the founder of Kith, one of the most popular sneakers and streetwear stores with branches all over the world!
And now, we're getting a pretty cool collection of New Balance sneakers to celebrate three occasions! The first occasion is Ronnie Fieg's birthday on June 16, while the second is Kith's 10th anniversary. Finally, the third thing we're celebrating is the 40th anniversary of the New Balance 990 line! And what better way to shake it up than a fresh New Balance pair? Or four?
Ronnie Fieg New Balance Birthday Pack
The new Ronnie Fieg New Balance pack includes the four 990 silhouettes, or else it wouldn't be a proper celebration! But the coolest thing about all of this is that each sneaker takes inspiration from a previous Kith x New Balance collaboration. That's the closest we'll get to sneakerception if you ask us. Now let's check each pair up together!
990v4 – United Arrows & Sons
The first pair we're gonna get will be New Balance 990v4 in a very nice colorway. This colorway is actually inspired by his previous collab on a New Balance 997 with the retailer UA & Sons. There's something special about a mix of pink, purple, and grey! This drop will also be available in full family sizing, so you can match that swag.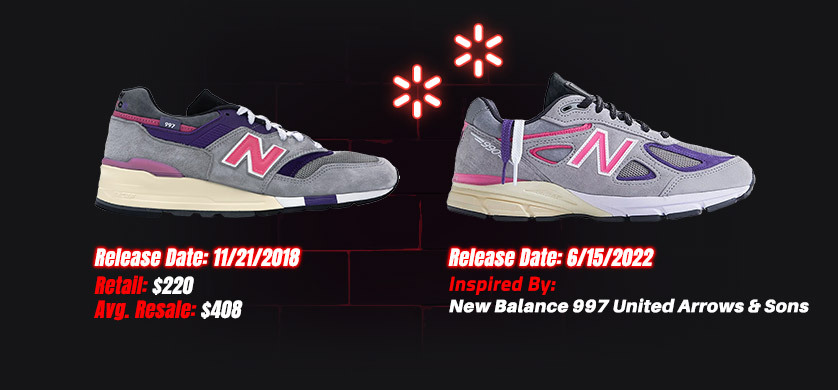 990v3 – Daytona
Another tribute comes in the form of the 990v3, and this time it's all the way back from 2013. New Balance 1600 Daytona is another colorful pair of kicks that's getting the 990 treatment in 2022! The whole inspiration behind the Daytona colorway is Daytona Beach, Florida. So if you're feeling a summery vibe, this pair is for you!
990v2 – Cyclades
Okay, we gotta hand it down to them, the Ronnie Fieg New Balance collabs are putting some cool colors. Although the brand has a reputation for being kinda boring, these are anything but that! The NB 990v2 Cyclades is a tribute to the 2015 New Balance 997.5 Mykonos Cyclades. It's a very fresh take on the kicks are we'd totally wear those during the hot summer days!
990v1 – Dusty Rose
Last, but definitely not least, we've got the Dusty Rose Ronnie Fieg New Balance 990v1. It's a very nice take on New Balance 990V2 Kithstrike Rose. The pinkish-brown shade makes the perfect color for those who wanna go for lowkey sneakers. But even so, you'll still have some pretty hot sneakers to flex!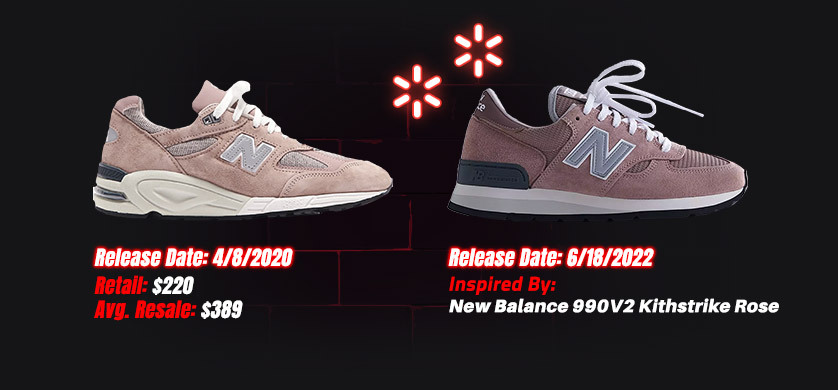 How to Get the Ronnie Fieg New Balance Collection!
So all of these sneakers will drop on Kith.com on a first-come-first-serve basis. And that means that you need to be very fast when it comes to copping. Sometimes, even the fastest human isn't fast enough. So to avoid that OOS, you should go for a sneaker bot! And NSB is one of the best sneaker bots out there, especially if you know which proxies and servers to use. Moreover, it kicks a$$ on Shopify, and Kith is a Shopify site! So it's gonna be your best chance to score all of these kicks. To check our success, click here. And you can learn more about NSB if you click the button below!

And finally, make sure you read this botting guide before you get started on your botting journey. Who knows? If you score the right amount of kicks you might as well start a sneaker reselling business and make lots of cash! Godspeed 🔥