2020's October Jordans Got us Gravitating to New Levels!
It's almost October, and naturally, we wouldn't leave you without the list. We hoped for an exciting month and we got it. However, it's almost one-sided because, minus the only Yeezy release of the month, it's all swoosh! To be exact, it's all Jumpman and flight. So let's check out the upcoming October Jordans. We've got classics and technology and novelty. But we also have a hype drop that we can't wait to cop. So start getting NSB ready because it's gonna be one heck of a ride!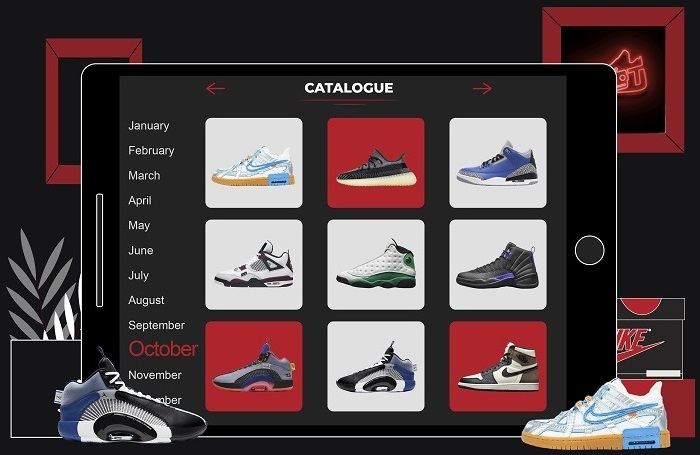 But First… You'll Wanna Hear This!
Before we make our October Jordans list, we'd like to give an honorary mention to two releases. Trust me, they're worth the stop at them.
Off-White x Nike Rubber Dunk
Classic kicks in a new outfit. Virgil Abloh always makes sure that he's incorporating elements of the past that people love in his designs. However, he doesn't do it in a conventional way but surprises us with it every time. But naturally, every artist has a signature, and Virgil's is the deconstructed design. This time, we don't know whether the "Rubber Dunk" pun is intentional but we love it! The kicks will come in three different colorways: Black/Green, University Gold, and Silver/Blue. They kinda look like your standard 90s kicks. But hey, who doesn't love the 90s?! And just an afterthought, they actually look pretty good on feet.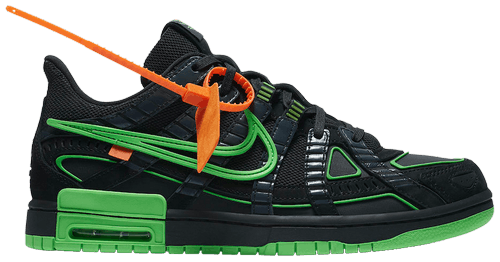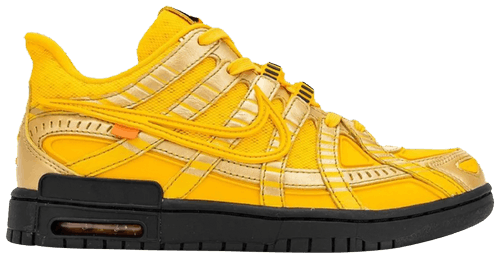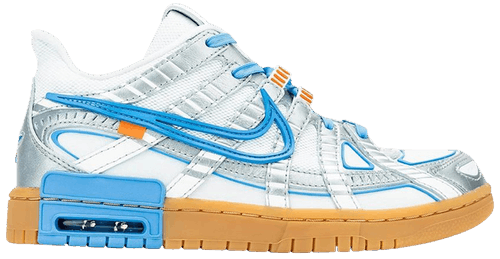 The kicks will open the hype season on October 1, 2020, and each pair will retail for $190. The bad news though is that the colorways will be region-exclusive. The green pair goes to the Americas, gold to China, and silver to Europe, the Middle East, and Africa. Better have relatives in all of these places because resale is going higher than $1,000!
Yeezy Boost 350 V2 Carbon – Asriel
One of the grimmer colorways of Yeezy 350s. But honestly, it looks so good and we can't wait to kickstart the spooky times with it! Yeezy Asriel sounds like a graveyard nightmare we don't wanna wake up from. You can read all about it right here. But if we know anything, it's that the kicks will be worth what you'll pay for them, and more.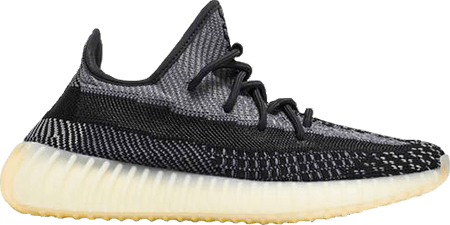 October Jordans: The Hype Is Pulling on Us Like a Magnet!
Air Jordan 3 "Royal"
This was one of the coolest summer releases that didn't make it to the US. Talk about a buzz kill. The kicks dropped back in June 2020 overseas. And now, 4 months later, US sneakerheads will be able to finally own them!  For all the colorway details (and why we love it), read this! The kicks will drop on October 10, 2020, for $190. They currently resell for about $250, so if you cop several pairs and flip 'em, it's a win!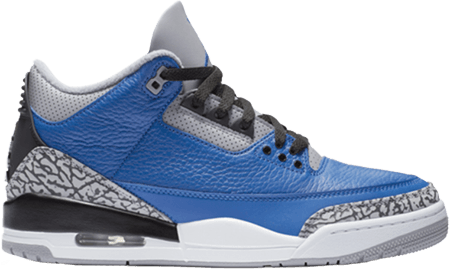 Jordan 4 PSG "Bordeaux"
We already know that Jordan Brand expanded way beyond the basketball court. However, the brand outdid itself in the last couple of years. JB showed up in the NBA, but not on foot! Players rocked Jordan jerseys this year! However, Paris Saint-Germain is a step ahead, it's the first soccer/football team to rock Jordan team jerseys on the pitch! And now, we're getting a pretty cool pair of kicks. The Jordan 4 PSG is definitely one of the must-have October Jordans. The kicks feature a white leather upper, with touches of burgundy. The heel tab roks the PSG team logo instead of the Jumpman and the insoles read "Içi c'est Paris"! The kicks will also drop on October 10, 2020, for $225. You can find them in the resale market for an average of $430!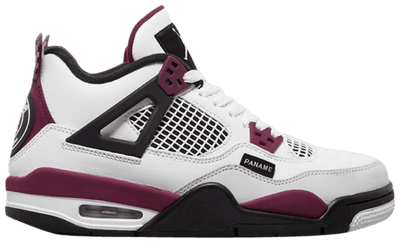 Air Jordan 1 "Lucky Green"
"Cool" is the only word that can describe this pair. It lowkey reminds us of the Nike Dunk High Heineken! With the white and green leather upper, it might just be the pair of kicks you were missing in your rotation. Moreover, the Wings logo and Nike Air logo on the tongues come in an awesome red. This little touch reminds us of the Heinekens even more. Were we lying when we said that the October Jordans are lit? The Lucky Green 1s are dropping on October 15, 2020, for $170. Unfortunately for the men, this will be a women-exclusive release. On a brighter note, they make good flip material with a resale value of $540!
Jordan 12 "Dark Concord"
It's something about this silhouette and the choices of colorways that gives off an aura of luxury. The new black leather Jordan 12 is definitely one of the coppable October Jordans! It's not all black though, the purple midfoot, eyelets, and heel tab make the kicks candy to the eye. The kicks will release on October 17, 2020, for $190. This pair currently resells for an average of $450, so make sure you don't miss out on it.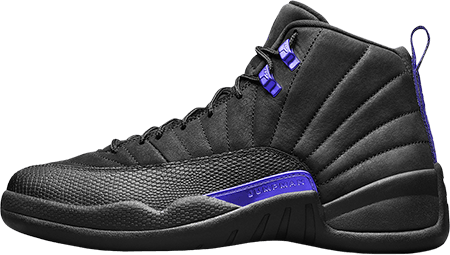 Air Jordan 35 "Center of Gravity"
Well played Jordan Brand. The center of attention of the October Jordans is the newest silhouette. A cool-looking pair of modern Jordans is what we all need at some point. This silhouette is similar to the 34s with some extra tweaks! Moreover, JB is introducing it in a really interesting neon-ish colorway. Expect the new Jordan 35 to drop on October 17, 2020, for $180. It's also currently available on resale platforms for $450. So honestly, we're off to a good start!
Air Jordan 35 x Fragment
This is the third installment of the Jordan x Fragment collab that dropped in September 2020. You can read more about it here. Both brands probably left this pair till October 28, 2020, to wait until JB officially launches the silhouette. But how awesome would it have been if they kickstarted the 35s with a bomb Fragment collab? We still don't have any info about the retail and resale, but we'll keep you up to date! On the other hand, if the kicks drop in a low quantity, we can expect a high resale value.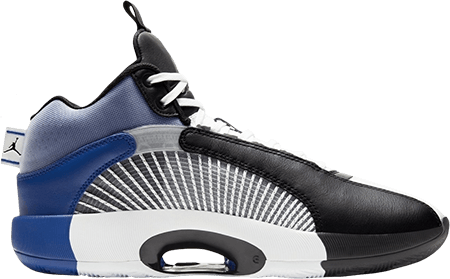 Jordan 1 "Dark Mocha"
The best closure to the October Jordans is definitely the first Jordan silhouette. These kicks are, in a way, a substitute to Travis Scott's Jordan 1. The mocha leather will be on the heel section of the kicks. The toebox will stick to black leather that we love. It's definitely a pair to own and flex proudly. Jordan 1 Dark Mocha will drop on October 31, 2020, for $170. A resale value of $1,200 is also an added perk to copping the kicks!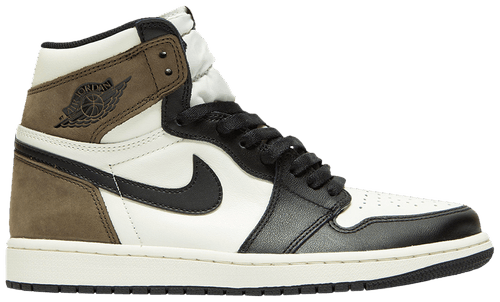 NSB and October Jordans
Whichever pair you choose to cop, make sure you do it with NSB. It has proved time and time again that it's one of the most consistent sneaker bots on all platforms! Whether you're copping from Footsites, Shopify, or Supreme, NSB's got your back on the best releases. So good luck and happy flex!
🥇Random RT Wins NSB – Random Comment Wins $50🥈

4 MONTHS OF CONSISTENT SUCCESS🔥

Over 300,000 Sneakers & hyped item COOKED by NSB users in just a few months!

💵$5,500,000+ IN RESALE PROFIT💵 pic.twitter.com/WtMjE4VjkA

— NSB Bot (@NSB_Bot) September 25, 2020