The Fragment Jordan Collab Lights in Us a Blue Fire!
Whenever we hear the words Fragment Jordan, we know it's gonna be good. The Japanese streetwear culture, and sneakers especially, play a very important role in the industry. So naturally, this gave birth to east-to-west collaborations. And some of the most important names in streetwear are in fact Japanese. For example, Hiroshi Fujiwara is the godfather of streetwear. Chitose Abe took the 'women empowerment through fashion' road with her brand Sacai. Because you know, women love streetwear too. And we can't forget Yohji Yamamoto who's famous for his experimental designs with a touch of Japanese culture! So naturally, a Fragment Jordan capsule is an instant head-turner. Let's take a look at it while we're here!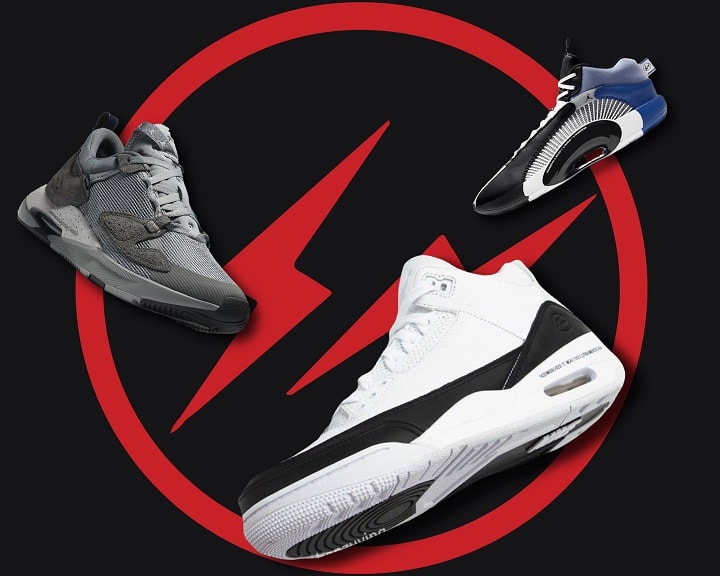 Sneaker Collection
We totally remember the 2014 hype-fest we went through with the public and F&F Fragment Jordan 1 releases. And now we're not getting only one, but three different silhouettes! Apparently, Fujiwara and Jordan Brand went all wild with this collaboration!
Fragment Jordan 3
The star of the pack! The sneaker industry has been buzzing and speculating about this release. And finally, we got images and teasers on the feet of the man himself. The kicks feature an all-white leather upper, with black mudguards all around. The white midsole and outsole complete the black and white theme. The Fragment logo embossing is, not surprisingly, on the heel area!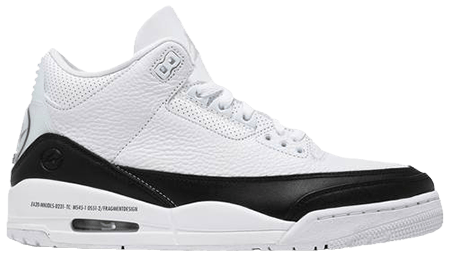 Now, although the pair is a teeny tiny bit underwhelming to the audience, we can't deny how hype it is! The Fragment Jordan 3 will naturally sell out in minutes (if we're lucky), so better watch out for it. The drop will take place on September 17, 2020, and will retail for $200. That's a pretty easy investment since they're reselling for a starter value of $1,798!
Fragment Jordan Air Cadence
Not one of the typically hype kicks, but once it's a Fragment Jordan, it's a winner. Maybe it doesn't have a nostalgic vibe to the older sneakerheads, but we can't deny how good they look and the tech behind it. In this collab, Hiroshi Fujiwara went for a simple colorway of muted greys! Yes, the kicks will come in different shades of grey and materials. You can see the barely-there Fragment branding on the collar, pull tab, and insole.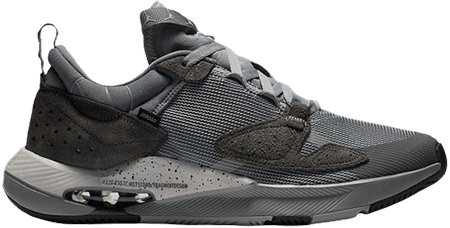 The new fragment Jordan Cadence will also drop on September 17, 2020, but will retail for $130! So far, we don't have a resale value for the kicks, but they'll definitely be worth your while. After all, every Fragment Jordan is, especially since they'll definitely come in a limited number.
Fragment Jordan 35
Well, this one is pretty interesting and generated some curious talks! The kicks are the newest unreleased silhouette of the long Air Jordan line of legacies. Although we don't yet have any official release date on the silhouette itself, we know that the Fragment Jordan 35 is a part of Fujiwara's FW collection. He might be the one to launch the silhouette on October 28, 2020. But who knows what can happen from now till then? We already know that Jayson Tatum unveiled the kicks too. It's only a matter of time before the kicks make their debut!
The interesting bit about this is that some sneakerheads actually think that the kicks look like knock offs. Shaqnosis sneakers knock offs to be exact. Shaq's goal with his brand is to provide affordable kicks to people who can't afford the brands! And some of them look ridiculously similar to famous brand kicks! Now though, people seem to think that it's happening in reverse. Well, why not? We know we'd totally rock them.
Fragment Jordan Apparel
The capsule is incomplete without at least having some gear! That's why Fragment Design and Jordan Brand, are taking the collaboration all the way. The even better news is that the apparel collection will also be dropping on September 17, 2020! If you wanna take a look at the items, the full list on the Nike Website. But in short, the Fragment Jordan apparel will mostly include hoodies and long sleeve tees!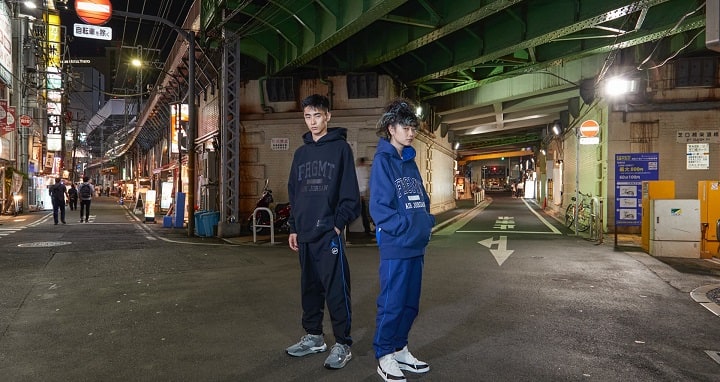 A Release Not to Miss!
The Fragment Jordan apparel and kicks are definitely on top of our copping list! So how about you start working some magic cooking with NSB? After all, it is the best all-in-one bot. And if you're looking for a bot, you came to the right place, NSB is always in stock! So get ready for some serious cooking. Need more help? Here's our easy cooking guide, and godspeed!
Tags: air jordan 3, Air Jordans, Fragment, Jordan, Michael Jordan
Posted in Jordans, Sneakers 0 comments