The Nike Sacai Waffle Is Back… With a Twist!
Sacai and Nike have given us some of the most eccentric sneakers to date. In the last few years, this collaboration became a topic of discussion within the sneaker community. And now that it's 2020, it's time for a new drop of the double-everything kicks! However, the new Nike Sacai Waffle is back with a cool modification.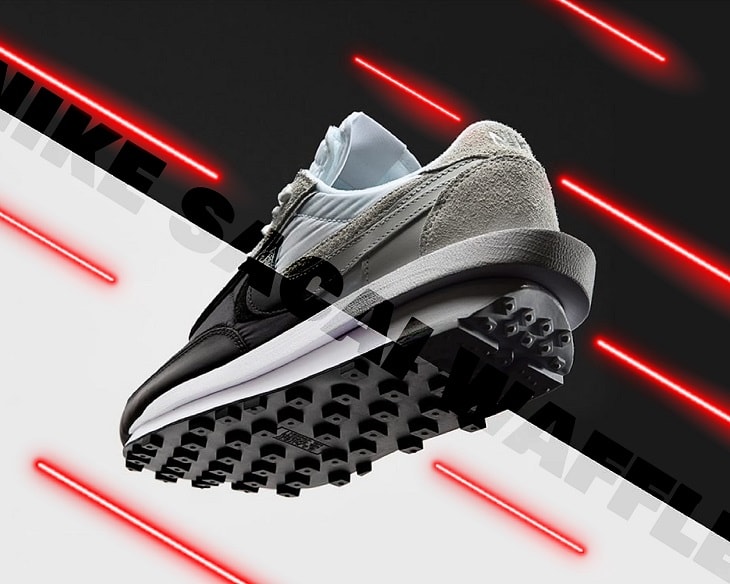 But First! A Recap!
If you're new to the sneaker game, don't worry! Here are a few things you must know about the Nike x Sacai collaboration.
When Did It Start? 
The collaboration started back in 2015 after Chitose Abe, the mind behind Sacai, gained popularity for her stylish yet practical "hybrid-looking" designs. NikeLab wanted to provide a modern take on the classic silhouettes and designs, and Abe is all about that! The resulting designs were a very interesting mix of athletic and formal clothing with all the capes and pleats! And let's not forget the cool Nike Air Max 90!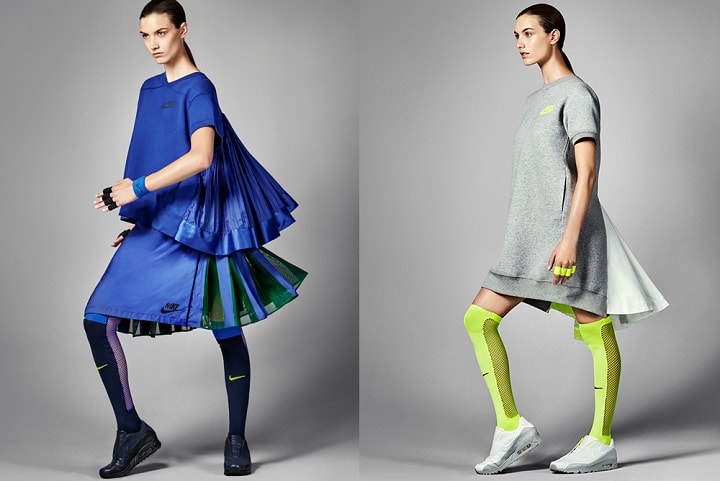 The Jaw-Dropping Collab!
Fast forward to 2019. Sacai's really unique take on the classic Nike Waffle trainer took the sneaker world by storm! The Nike Sacai Waffle featured double laces, tongues, swoosh, and midsoles! Moreover, they became instant crowd favorites because of their really cool looks and colors!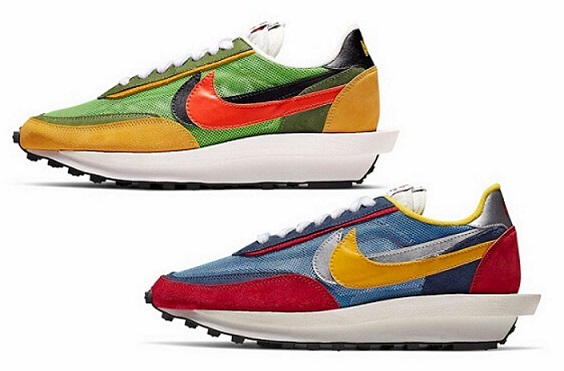 Later in 2019, the second batch of Nike Sacai Waffle was more reserved color-wise for those who like to keep it on the low. It consisted of one colorful pair and two black and white colorways. Again, they built an incredible hype because if you can have double everything and still look good, why not?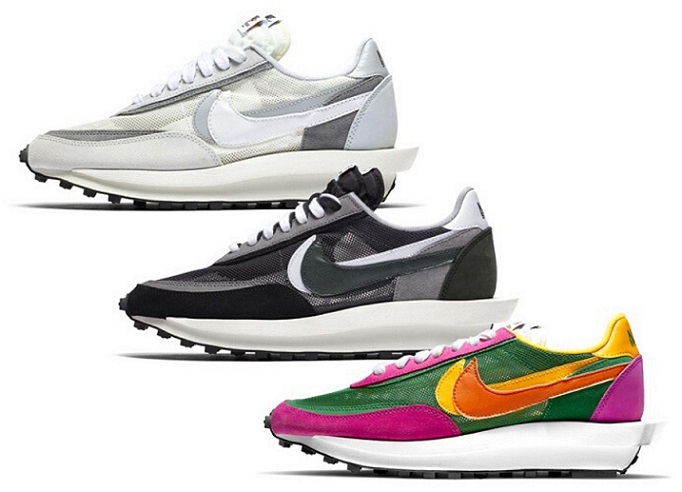 The 2020 Nike Sacai Waffle Is Almost Here: All the Details
Rumors about this collaboration have been circulating since late 2019, along with photo leaks of the kicks. Finally, Nike confirmed this collaboration and posted official pictures! Both new pairs feature monochromatic nylon uppers instead of the usual leather and mesh. Moreover, the regular laces are swapped with satin ones for some extra luxury.

Both Nike Sacai Waffle colorways will drop on March 10, 2020, and will retail for $160. You can find them at Nike US (White / Black) and LuisaViaRoma. We'll keep you updated once we have more info!
How About Resale?
First of all, we already established the fact that Nike Sacai sneakers are very valuable because of their popularity. So it's only natural for the new drops to be hits too! The black nylon Nike Sacai Waffle currently resells for an average of $460, while the white colorway averages for $699!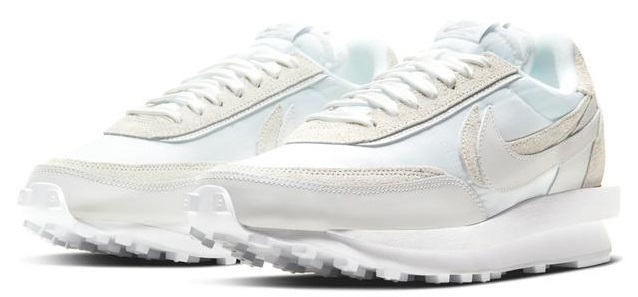 So… We Coppin'?
Well, is the sky blue? Hell yes! But if you really want that pair, you should really have your bot and proxies ready for that cop because we all know how brutal it is out there! And while you wait, you better check out tomorrow's Supreme week 2 droplist!
Tags: Chitose Abe, Nike Sacai, Nike Sacai LDWaffle
Posted in Nike, Sneakers 0 comments