What started in 2009 as a simple Nike CLOT partnership, is almost 11 years old! And let's be honest, that East-West blend is one of the most interesting things we've ever seen. We all remember the iconic customizable red silk 1World Nike Air Force 1, don't we?
Our point is, if you never had the chance to get these kicks, you should definitely try your luck with the upcoming Clot Nike Air Force 1 "Rose Gold Silk".
However, if you'd like to take a look at all the previous Clot Nike Air Force 1 collabs, you definitely should read this!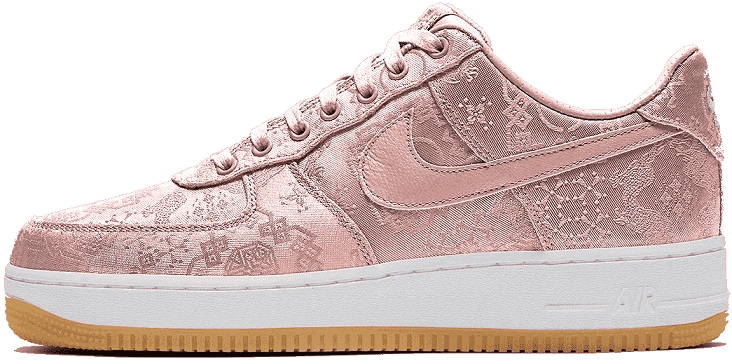 CLOT Nike Air Force 1 "Rose Gold" Features
As per custom, the kicks will have the usual white midsole and gum outsole. The sneakers also don the same silk upper we've seen in previous versions, but this time it's in a rose-gold tone! It's not clear yet if the kicks will have the same tearable feature, but as far as looks go, they might be.
And after the Fragment x Clot x Nike Air Force 1 that dropped just last Black Friday, we're definitely excited to know what color will the underlying upper have. 
The kicks will release on January 11th, 2020, for $250. 
https://www.instagram.com/p/B6TqYgWlDY5/
Resale Rumors: What's In It For You?
Well, profit! These sneakers are going to be one of the pairs with the highest profit this season if you decide to flip 'em. Which might be a difficult decision to make since they look so lit! Some resale platforms have them listed now for around $2,000! And if you're wondering how to get them, it's easy. NikeShoeBot is here to help you cook all the kicks you want and make some cash along the way!