Here we are, past mid-November. This month witnessed many important releases and still has more to come. And by the end of November we'll have Black Friday! Black Friday is the day of the best releases and deals for all sneakerheads and sportswear brands! However, one drop stands out: the Yeezy Boost 350 V2 Black restock. And now, let's take a look at Yeezy Boost drops and other drops that are worth mentioning.
"Black" Black Friday: Yeezy Boost 350 V2 Black Restock
Conveniently, the black Yeezy Boost 350 is restocking on Black Friday. These are the kicks we've been fond of for a long time now. As usual, the kicks will retail for $220. If you're coppin' n flippin' though, you should expect an average resale value of $453. 
The interesting thing about this drop is that the Yeezy Boost 350 V2 "Black" will be available in full family sizing this time. However, Ye is not blessing us with the Black reflectives, which is the best Yeezy colorway we've seen in so long.
Air Jordan 1 "Bloodline"
Jordan Brand is not a stranger to cool releases on Black Friday, either. In fact, Air Jordans started the Black Friday sneaker release trend with the Air Jordan 23 back in 2008. This year, it's AJ1 Bloodline's turn. The latest colorway of the most popular silhouette's inspiration is the legendary Air Jordan advertisement. The kicks quote the famous "Who says man was not meant to fly?" on the insoles. You can get a hold of it on November 29th for $160. And if you don't, well their average resale value is around $300.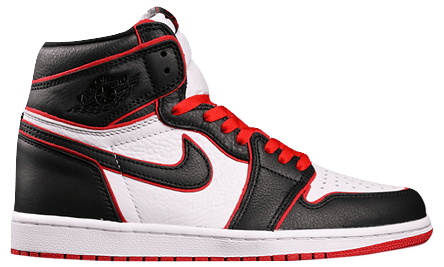 Slam Jam Nike Blazer "Class of 1977"
Obviously, Yeezy Boost 350 V2 Black are not the only black sneakers dropping this Black Friday. The black Slam Jam Nike Blazer "Class of 1977" will arrive on November 29, 2019. Everyone was expecting the kicks to drop in 2020, but the November release date is a happy change!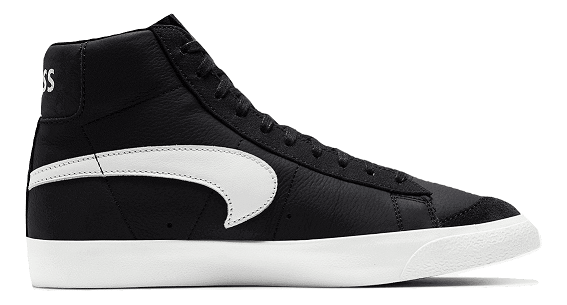 It's worth noting that the sneakers white counterpart released in February 2019 and actually resells for an average of $1,000! So go get ready to get your hands on the upcoming pair because it's totally worth it.
Black Friday is all good and well, but.. What then? What happens after the 29th of November? 
Don't sweat it fam! We got you covered, just keep on reading.
Yeezy Boost Recap, Reminders, and Whatnot
Yeezy Boost 380
What supposedly was a December release surprised everyone and dropped on November 16th! To the ones who managed to cop, we salute you. To the ones who didn't, better luck next time! But will there be a next time? This information remains unknown.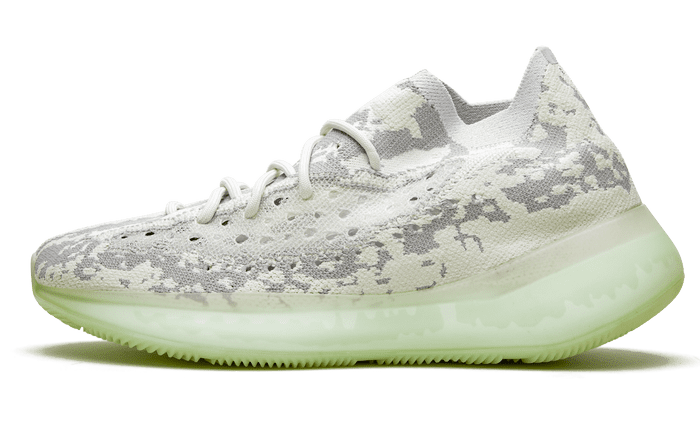 It's worth mentioning that there's also a black colorway that emerged along with the "Alien" white, there is no news of a release date yet though. But who knows? Kanye might opt for a surprise drop! That's why you and your bot should be ready to cop at any time.
Yeezy Boost 350 V2 "Yecheil"
Everyone is just so hyped for this drop! Yeezy Boost 350 v2 Yecheil is the first out of the three upcoming festive silhouettes to steal the spotlight. The kicks feature different colors on the knit upper (they're festive for a reason) and a black shell that encloses the Boost midsole.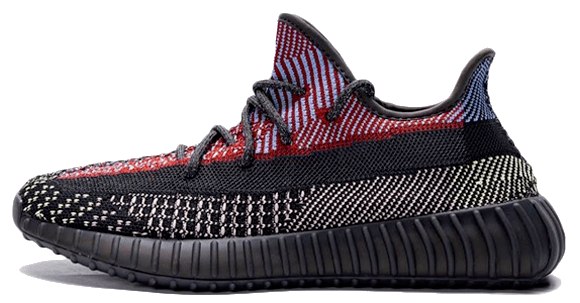 The reflective version of the kicks is dropping on December 19th, 2019, the non-reflective will follow on the 20th. Both kicks will retail for $220 as usual. The average resale value of the non-reflective iteration till now is $517. Reflective versions will accompany non-reflective ones also in December.
Yeezy Boost 350 V2 "Yeezreel"
Yeezy Boost Yeezreel gives Yeezy Boost 350 "Glow" vibes. Well, maybe that's due to the fact that they're almost identical! However, black threads tone down the glowy effect of the kicks. In addition to that, the kicks will drop in both reflective and non-reflective iterations. The non-reflective version of the kicks will release on December 14th, 2019 while the reflective Yeezreel is dropping on the 17th.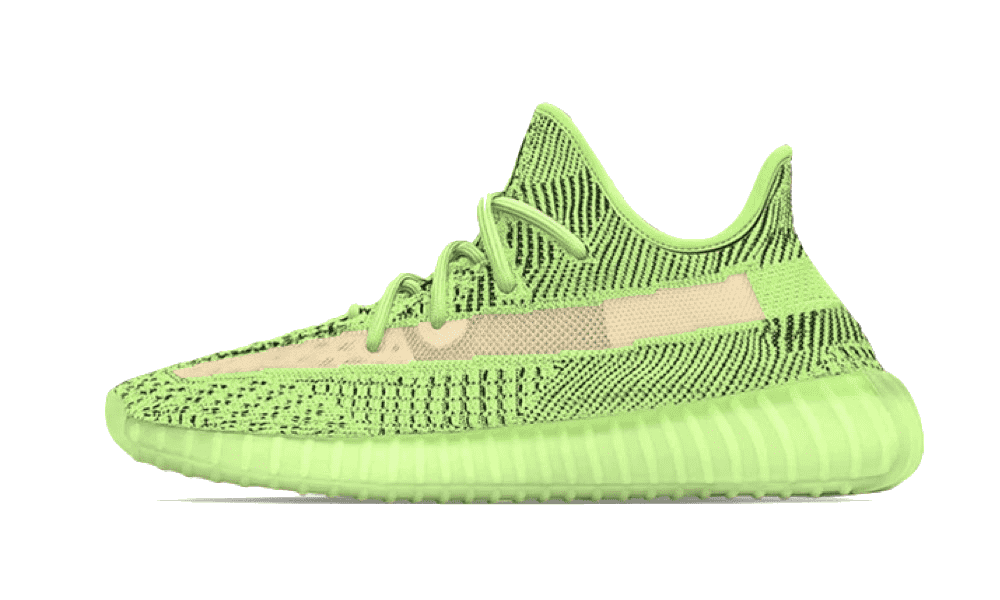 Yeezy Boost "Yeezreel" will retail for $220 and currently has an average resale value of $420
Yeezy Boost 350 V2 "Yeshaya"
Not many details are available yet, but what we know is that the purple colorway won't drop before the end of 2019. It will be a welcome change from the usual earthy and dark tones! But make sure to keep checking for news about the drop to be always up to date.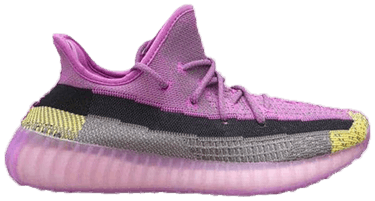 Yeezy 500 "Stone"
On November 23rd, we're going to witness the release of the newest addition to the 500 family: Yeezy 500 "Stone". The sneakers' name is definitely fitting since neoprene panels replaced the usual mesh, enhancing their bulky feature.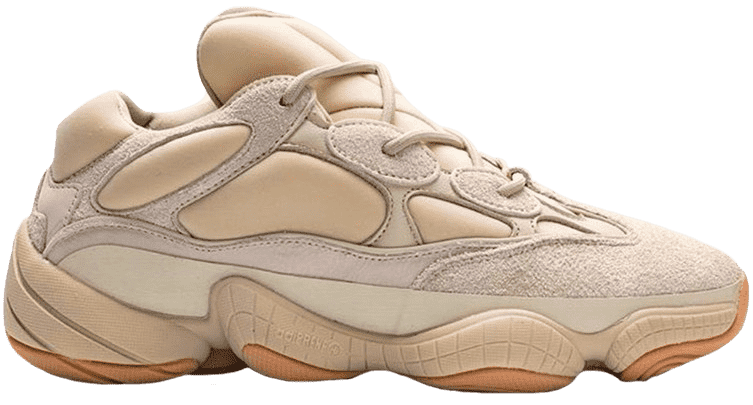 The kicks are the second Yeezy 500s to release in full family sizing after the "Bone White" colorway. They will retail for $200 for adult sizes, $130 for kids sizes and $100 for infant sizes. The adult sizing is reselling right now for an average of $280.
Yeezy Boost 700
"
Carbon Blue" 
The dad shoe trend is certainly not slowing down because Kanye and Adidas won't allow that! This colorway, as far as we know, is a hybrid fusion between the Yeezy Boost "Inertia" midsole and an upper that looks like a combination of the original "Wave Runner" and "Teal Blue". However, this might not even be the final look of the latest Yeezy Boost 700 Carbon Blue, as colorways change a lot until the shoes actually drop.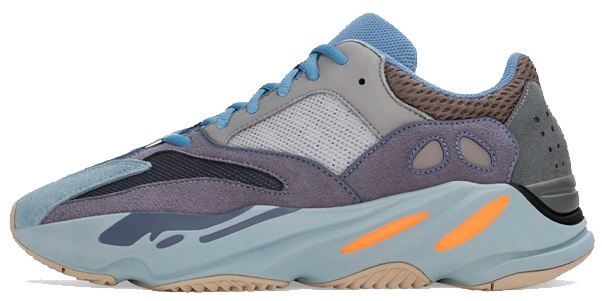 Regarding the release date, Yeezy Mafia posted the Yeezy December release calendar. Yeezy Boost 700 Carbon Blue is set -till now- to release on December 18, 2019. The kicks will retail for $300 just like its predecessors.
https://www.instagram.com/p/B5EDZ0xnHqg/
So.. What's the deal?
Every year gets better and better in terms of sneaker drops by the end of November. This Black Friday is worth your attention. Whether it's a Yeezy Boost 350, Jordan or Nike, you definitely are on the winning side if you manage to cop any of them. But if you really really wanna turn your L to a W, you should invest in a bot and get it ready to do all the work for you!
Once you get the sneakers you want, you must keep them spotless. Here's how.