Yeezy Releases 2019: The Fantastic Five and More!
Kanye might be a controversial designer and a very controversial artist, but he keeps working relentlessly on his Yeezy collections! And now, after a very quiet October Yeezy-wise (minus Yeezy 700 Teal Blue), Kanye is giving us a lot of Yeezy releases in the last two months of 2019! What a way to properly say goodbye! From new colorways and materials to restocks of favorites, let's see what Ye has up his sleeve!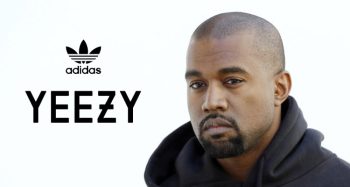 The list of the upcoming Yeezy 2019 releases is as follows:
Yeezy 500 Soft Vision

Yeezy Boost 380 "Alien" 

Yeezy 500 "Stone" 

Yeezy 350 V2 "Black" Restock 

Yeezy 350 V2 "Yecheil" 

Yeezy 350 V2 "Yeezreel" 

Yeezy Boost 380 "Black" 

Yeezy Boost 700 MNVN "Triple Black" and "Orange" (or Yeezy 700 V3)
 Yeezy 500 "Soft Vision" 
The beginning of the end! The Yeezy 500 "Soft Vision" will be the first of many to come. Dropping in November 2, the sneakers feature the same 500 silhouette, materials and adiPrene midsole. This time, it's dropping in a monochromatic pink palette and gum outsole! 
Retailing at $200, "Soft Vision" might be one of the most successful 500s to date with an average resale value of $343.
Yeezy Boost 380 "Alien" 
November 16 is bringing with it the highly anticipated Yeezy Boost 380 "Alien". Originally, it was dubbed "Yeezy Boost 350 V3", but 380 is a better name for a very good reason. The new 380 boost midsole has a smooth translucent shell, and who doesn't like the ridges of the Yeezy Boost 350?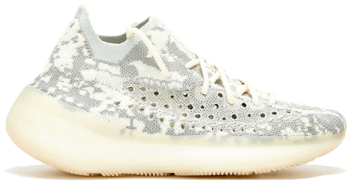 The kicks will be yours for $230, but this extra $10 could be rewarded with an average resale value of $960! Or, you could always flex them on your feet. 
Yeezy 500 "Stone"
You might think that this is another Yeezy 500 colorway, but it's in fact much more than that. These sneakers will be different than all of their predecessors. How? Well, the already bulky 500 is dropping on November 23 in full family sizing. The mesh panels in this colorways are replaced by neoprene which adds to the bulkiness! This feature will give the kicks a stony look to go with the name.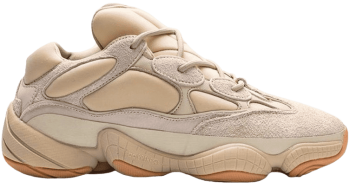 Yeezy 500 "Stone" will retail for $200, and could resell for an average of $316.
Yeezy 350 V2 "Black" Restock 
Not into the latest releases? Well that's no problem because Ye's got you covered. The Yeezy 350 V2 "Black" is restocking on Black Friday (November 29)! So if you missed the initial June 7 release, you have a shot at copping a pair before they sell out. The sneakers will also be dropping in a full family run, but we still don't know whether we will get the reflective version of the shoes too.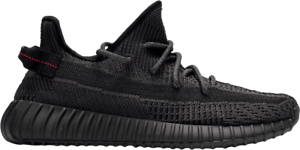 The kicks' retail price is $220, however you can resell them for an average of $455. (that's more than 2x the original price!)

As we covered them in a previous article, we're going to go through a fast recap of Yeezy 350 V2 "Yecheil" and "Yeezreel".
Yeezy 350 V2 "Yecheil" 
The first sneakers of the month, the last month of the year. Dropping on December 15, Yeezy 350 V2 "Yecheil" is one of the three festive kicks planned to drop in December 2019 through January 2020.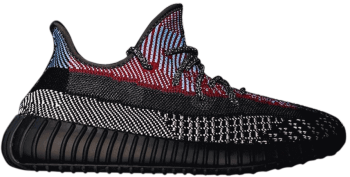 Yeezy 350 V2 "Yeezreel"
The second festive shoes are a nod to the "Glow" colorway but with added black threads. They are also releasing in December, however there's no exact date set.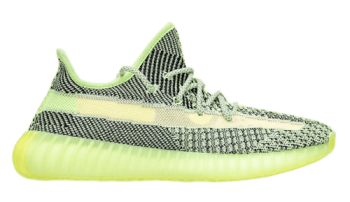 Yeezy Boost 380 "Black" 
The black counterpart of the 380 "Alien" will possibly release some time in December, but there is no exact date for the drop yet. It might also end up not releasing until next year too, we know how it is with the release dates of Yeezys.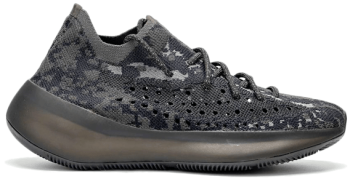 Yeezy Boost 700 MNVN "Triple Black" and "
Orange

"

Looks like dad shoes are not going anywhere any time soon! The Yeezy 700 MNVN, or Yeezy 700 V3 as it's commonly referred to, is dropping in December 2019 in two iterations: triple black and orange. The kicks will have a nylon upper instead of the previous leather, mesh and suede uppers of the previous Yeezy 700 colorways. The interesting thing is that the shoes feature for the first time a 3M 700 printed on the sides.

The new MNVNs will retail for $220, which is much cheaper than the older 700s that retailed for $300.
On another note, different Air Jordan 1 colorways will drop in the coming months, better get ready!
You'll definitely want to get ready because some of the upcoming kicks are must-haves whether to flip or flaunt! But how to do so? Easy! NSB will ensure you get the shoes you want. However, to have an even better chance, you'll need servers that are close to the sneaker sites. Well, we got you covered too because you can also find them here!
Conclusion
It's true, we almost had a yeezy-free month, but November and December are going to make it up for all the Yeezy fans out there with yeezy boost releases of 2019 ! After all, what's better than welcoming the new year with new pairs of kicks? Nothing!