The sneaker/streetwear industry and high-end fashion keep on closing the gap between each other. And one of the major players on that front was the late Virgil Abloh. He managed to turn streetwear into luxury, and make high-end fashion more accessible! And one of his last efforts was the Louis Vuitton Air Force 1 collab that we previously discussed here. Now, in 2022, we got more pictures and more hot prospects that we're gonna check out right away! And if you don't dig that kinda kicks, here are the Jordans and Yeezys that we can expect in 2022.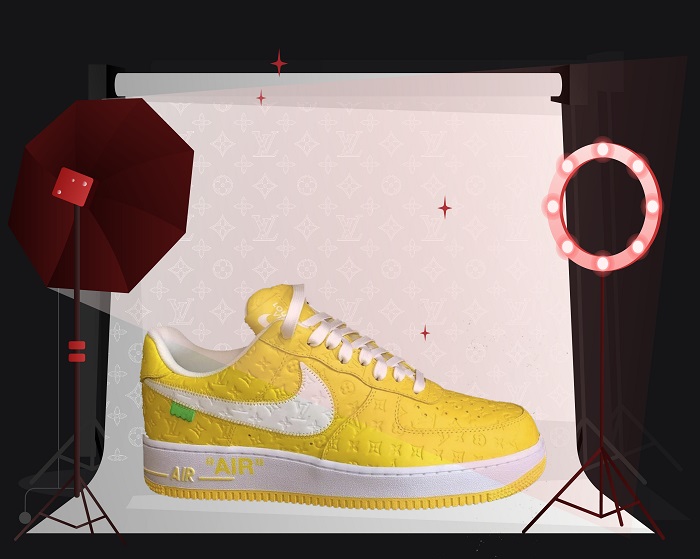 New Louis Vuitton Air Force 1 Colorways Are Screaming Spring!
When we first got the sneaker leaks, we didn't think much of the colorways. However, the new pictures totally got our attention. The first pair comes in a striking yellow leather upper with the signature LV engraving all over. Although yellow seems like such a crazy color, it's not even the most striking! We also have light blue, navy, purple, and orange colorways that are equally stunning.
Virgil Abloh's touch is totally obvious on the Louis Vuitton Air Force 1s. How? Well, how many designers use quotation marks on sneakers artistically? Exactly. There are also the text prints on the uppers that also became one of his signature design elements! Finally, the swoosh with stitched edges completes the luxurious-yet-deconstructed design.
An Auction Is Looming!
The popping colorways' release will probably be some time in 2022. However, more interesting news came our way that concerns the brown Louis Vuitton Air Force 1. This colorway features the classic LV print and will come in a classic suitcase box! However, there's always a catch with things like that. And here, it comes in the form of only 200 pairs being available for auction on Sotheby's! So if you manage to get a pair, you'll have 1 of 200, which translates into a humongous resale value.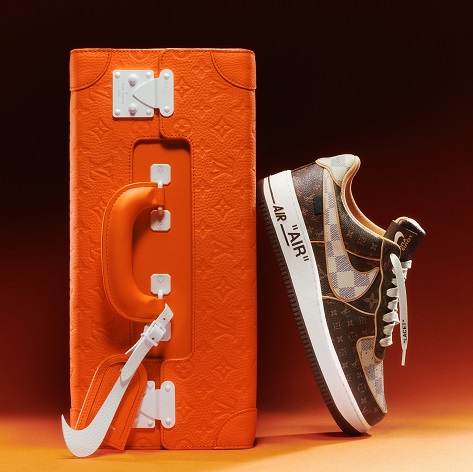 The starting price of these babies will be a whopping $2,000! So if you don't have that kinda money, maybe waiting for the other colorways is a good idea. Who knows? Maybe some will get a public release instead of an auction! And copping these babies will be a breeze using NSB! It's the all-in-one sneaker bot with the longest history of scoring Virgil's Off-White sneakers.
If Louis Vuitton Air Force 1s Are Your Thing…
Then you'll totally love some of the 2022 sneakers like the Adidas Prada Forums! It seems like high-end kicks are going back to the limelight. And if that doesn't really float your boat, Concepts and Nike are bringing back a vintage feel with some really colorful Air Max 1 releases! However, your taste in kicks won't matter if you don't pair it with a top-tier sneaker bot. Possibly one of the bots we mentioned here! And if you already own a sneaker bot, read this to know what proxies can exponentially increase your copping chances! Godspeed