Just when we thought that we're over fire colorways, we get this! A new Air Jordan 14 colorway is just what we needed, especially if it's for the ladies. You know, we always believed that the 14th silhouette is underrated. And we're pretty happy the Jordan Brand is giving the kicks the love they totally deserve! So, down to business, what's up with the new Jordan 14 Red Lipstick? And why should it be on your must-cop list?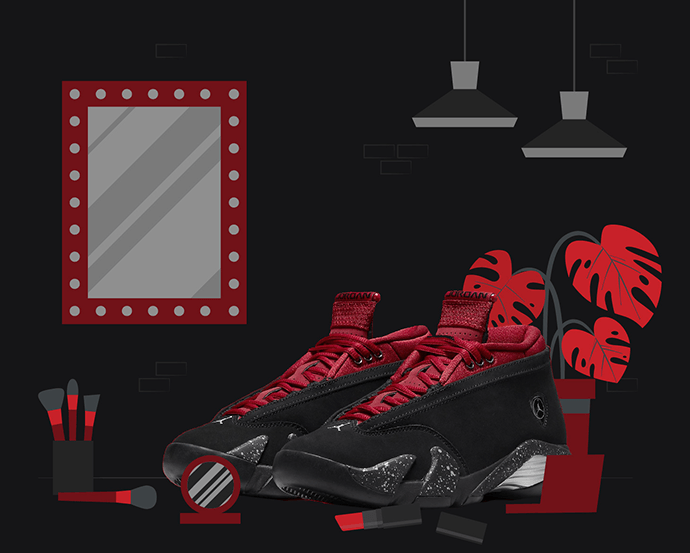 Jordan 14 Red Lipstick – A Kicka$$ Pair of Kicks!
The upcoming Jordan 14 Red Lipstick will come in a new, yet very familiar color-blocking! So at first sight you'll definitely notice the black suede upper and black midsoles with white speckles. However, all the action goes on the level of laces and collars. These will come in a Louboutin-worthy shade of red! And since the inspiration is red lipstick, we shouldn't be surprised. You know, Jordan 14 Red Lipstick could be the shoes the ladies will switch to during a night out!
Release Deets
If this colorway floats your boat, then you must go for the cop! The WMNS Jordan 14 Red Lipstick will drop on September 16, 2021, for $170. Bonus point goes for the sneakers' resale value, which is $1,000+. And that's a win-win for everyone! You can style the Jordans, or flip them like there's no tomorrow!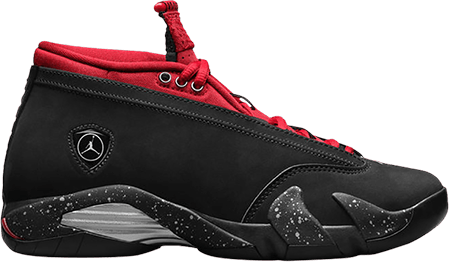 How to Get the Red Lipstick
So, Jordan 14 Red Lipstick will drop on Footsites and Nike SNKRS. So you got two ways to go, either a Nike bot, or an all-in-one bot. If you wanna go all-in, we recommend the latter, and here's a list of the best sneaker bots of 2021! But alone, it won't help you much, unless you go for the holy trinity: sneaker bot, proxies, and servers. There are also more details that you gotta keep in mind, so make sure you check out this guide!
Beyond Jordan 14 Red Lipstick…
So, just in case you dig this specific colorway and take an L (hopefully not though), we got some alternatives! Both sneakers look pretty lit, and you can find them at the aftermarket. You know, people also wanna flip some Jordans!
Jordan 14 "The Last Shot"
If that isn't an epic pair of sneakers, we don't know what is! So back in game 6 of the 1998 NBA championship, Michael Jordan took a game-winning shot. That shot was within seconds of the end of the match! So naturally, everything became monumental about that day, including the kicks. You can find the 2018 pair for $400 on average today.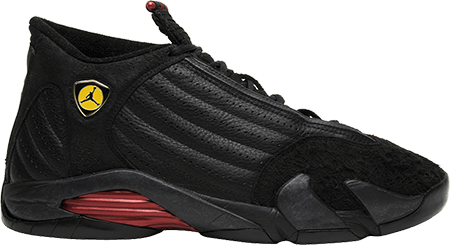 Jordan 14 "Gym Red"
On the other hand, if you like more red in your wardrobe, then the Gym Red 14s are definitely must-haves. The kicks dropped in 2020 in full family sizing. If you wanna have these babies in your sneaker collection, you can find them for $300 on average!