Today's pair is different. It's popular, everyone loves it, and pretty stylish in every way! We all know how sentimental we all get when a pair we loved since day one drops again. And the new Jordan 1 Lost and Found is a very close call that totally put us in our feels! So today, we're gonna check it out along with all the release info you should know. But if you're looking for something fresh and new, Jordan 4 Midnight Navy should be it for you! And if you're more of a Yeezy person, Yeezy 350 Jade Ash is coming soon. Now, let's check out what JB has in store for us!
Jordan 1 Lost and Found – We're So Glad We Found You!
Okay, sneaker history time! Jordan 1 Chicago is one of the most iconic Jordan 1 colorways ever. First off, it's one of the OG colorways that came out in 1984, and we sure love us some OGs. It's a colorway that MJ himself laced on and played in, and you can't hate kicks like these, right? Secondly, the colorway itself is a direct link to the Chicago Bulls. And if you're a fan, then you know how important it is. In other words, no matter how many times this colorway retroes, it will sell out. If you wanna read more about the history of Air Jordans, check this out.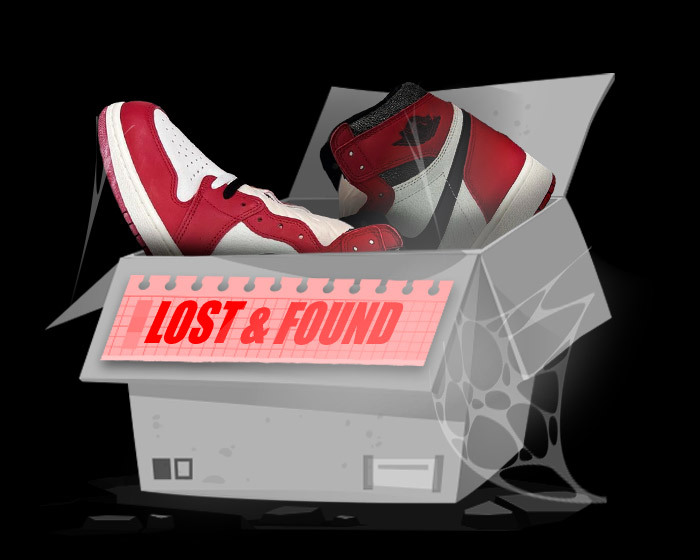 Is It New AND Fresh?
Now, fast forward to 2022, and we got wind of a new Jordan 1 colorway that will drop. At first glance, you'll feel the shock of nostalgia you get when you see OG colorways. But when you inspect it a bit more closely, you'll see the differences Jordan 1 Lost and Found has. Let's start with the similarities first though. The big and main similarity is hands down the actual colorway because it's the same as Chicagos. So in a way, the kicks are a new take on them.
In terms of differences, you'll find that Jordan 1 Lost and Found follows a vintage-y vibe. The white and black leather sections are cracked the way leather does after years of storage. A bad one, if you ask us, but here's how to do it right! Moreover, the muslin tongues are another interesting bit about the kicks. But all in all, the shoes are totally awesome to look at. They're also a nod to the good times when you'd find deadstock AJ1s at local stores, aka the 80s.
When Does the Jordan 1 Lost and Found Drop?
The Jordan 1 Lost and Found will drop on November 19, 2022, for $180. However, you never know what could change, so stay put and ready for sudden changes! You'll definitely wanna do that because the kicks are worth $1,413 on average on the resale market. So if you're looking for a good intro to becoming a sneaker reseller, this is probably it.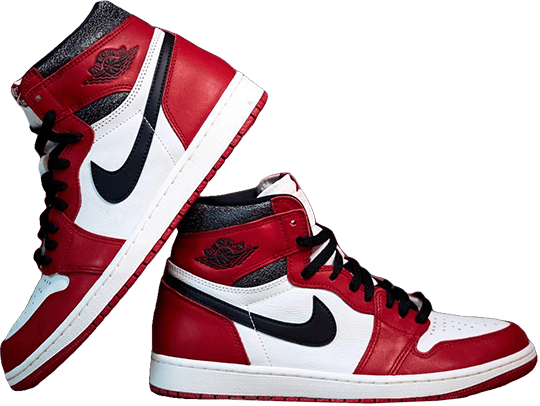 It's also worth mentioning that the kicks will come in all-vintage packaging. From the wrapping papers to the box and the invoice, you'll feel like you're in a time machine! So in addition to the flip, these kicks definitely belong to a cool sneaker collection for the flex. And if you wanna show them off on your feet, make sure you know how to style them!
How to Find This Jordan 1 and More?
Whether you got your eyes on these babies or something else, you'll need help to cop kicks. The market isn't as easy to infiltrate as it was, so you'll need some serious edge over everyone else. And that edge comes in the form of a sneaker bot like NSB. It'll definitely give you better odds of success if you set it up correctly. Just make sure you know your botting ABCs before you dive headfirst! Godspeed 🔥