Jordan Brand has absolutely no chill with all the cool colorways they're dropping. And we love Jordans that come with simple yet sick styles. So guess what? Jordan 4 Midnight Navy is exactly what these kicks are! So let's check out everything you need to know about this release before we get to drop day. And in the meantime, make sure you check out the upcoming Yeezy 350 Jade Ash because it's totally dropping soon!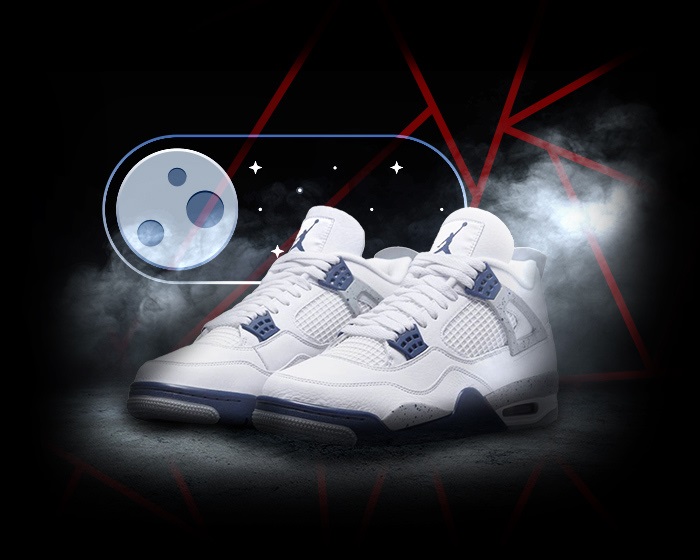 Jordan 4 Midnight Navy – Looking Kinda Familiar!
The new Jordan 4 Midnight Navy is a pretty simple pair, but simple doesn't mean not pretty. In fact, the kicks feature a mostly white leather upper. However, the lacewings will come in grey with midnight blue splatters on them; the tip also comes in midnight blue. Moving on to the midsole, it also features the same pattern as the lacewings. The front of the midsole features midnight navy, while the back comes in splattered grey! So, all in all, the pair looks pretty cool!
Now, if you wanna get the most out of your sneakers, you'll wanna know how to flex them. And if you really wanna flex them right, you'll need to get the right size. This is sometimes a bit tricky since it depends on each pair. But don't worry; we got you covered with a full-on Jordan size guide! That way, you'll know exactly which size to get yourself or the people you love without having to exchange or sell.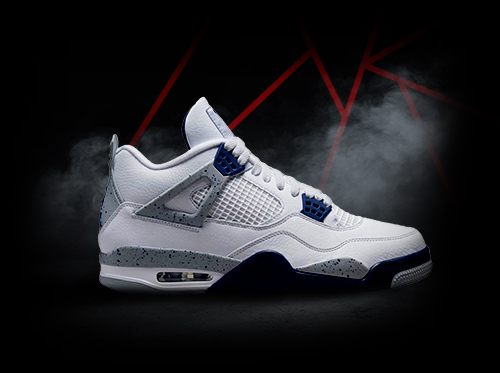 Release Info
Jordan 4 Midnight Navy will drop on October 29, 2022. These babies will retail for $210, which is the usual price for Jordan 4s now. If you're not familiar with Jordan prices, check this out. Anyway, the kicks will totally be worth buying for two reasons. The first reason is that the kicks look so cool on feet if you style them right of course. Now the other reason will interest you if you're into reselling. These babies are worth $363 on average on the resale market. That means you'll be making $150+ in profit per pair, so can you imagine the profit if you cop in bulk?
How to Cop Jordan 4 Midnight Navy
This pair is one of this month's highlights, to say the least. So if you're looking to cop a pair or more, you'll need to up your game. And the only way to do that is by getting yourself one of the best sneaker bots on the market. A bot like NSB can give you good odds to successfully cook a pair… or many! Just make sure before you hop into the botting world that you check out this easy guide. It always helps to have some pointers beforehand on what you'll need to succeed! Godspeed 🔥