What we're gonna talk about today is long overdue, and it has everything to do with streetwear. The brand we're talking about is certainly a pillar of the streetwear scene. And those who were there when it was happening just know the role BAPE played. And after a bit of time on the down low, BAPE sneakers are making a hot comeback in 2022! So if you're looking for something a little different, this is your sign to keep reading. Let's check out what's going down this year, shall we?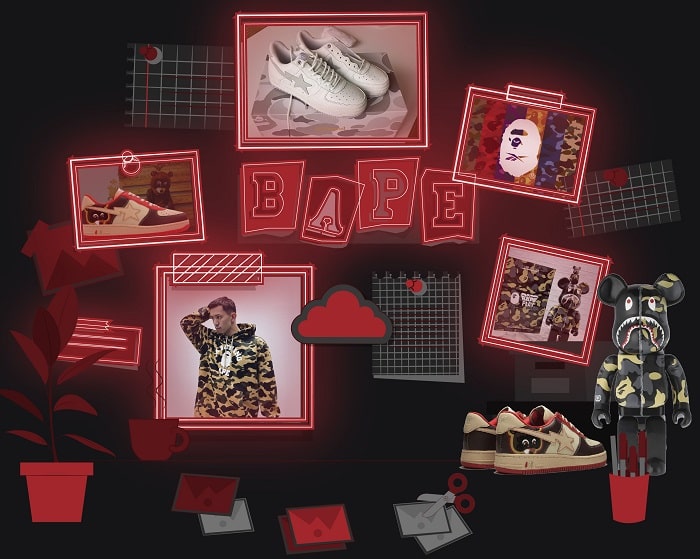 A Little Introduction to BAPE
To those who don't know, BAPE, or a Bathing Ape, is a Japanese brand that Nigo founded in 1993. From humble beginnings and tight budgets, the brand slowly grew in popularity in Japan. In fact, it's one of the first streetwear brands to play the exclusivity game, even if it was unintentional! Blame it on the limited resources/budget. So technically, BAPE stayed a Japanese secret for a good amount of time. In other words, if you lived abroad, getting a BAPE item from Japan was a big thing!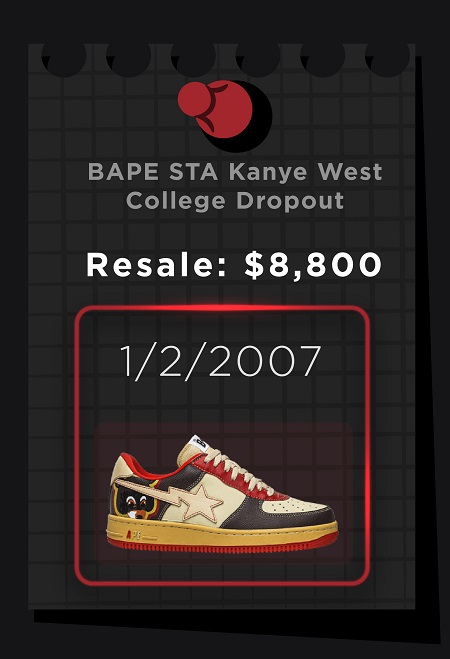 This kinda paved the way for brands like Supreme to reach the popularity they're at today. Today, BAPE is still around, despite not being as exclusive as it once was. However, it's still a staple in the streetwear industry, and we all appreciate a bit of camo in our fit! Now the brand didn't limit itself to clothing items, because they dropped some bomb kicks.
BAPE Sneakers – Nike Has Nothing to Say Apparently!
Okay, so we gotta talk about the most famous item by BAPE, the Bapesta. If we're being honest, this silhouette is as good as an Air Force 1 carbon copy. It's just missing the signature swoosh, which to be fair, would land the brand in a ton of legal trouble. Ironically though, the Bapesta passed the legality check. That's weird because Nike doesn't miss a beat when it comes to lawsuits!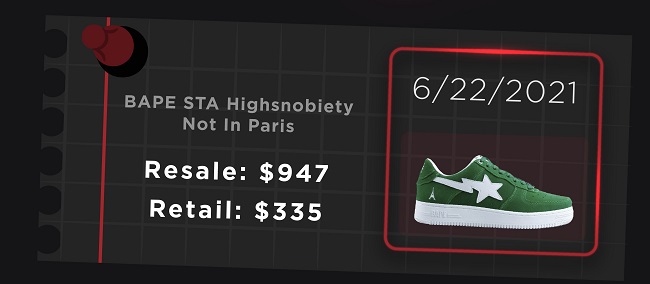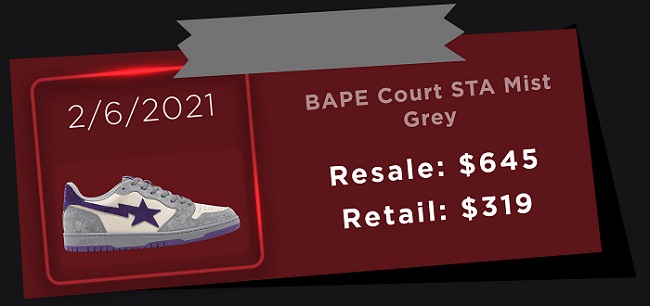 But why didn't Nike sue? Well, Nigo did plagiarize the silhouette but didn't really copy colorways or any brandings. In fact, he actually gave sneaker fans in 2002 more colorway choices than Nike, especially with patent leather. The AF1 silhouette was only available in mainstream colors and only introduced patent much later. So we can say that they ripped off the rip-off? Anyway, here's a list of the top 3 most coveted BAPE sneakers to keep you entertained!
2022 Projects Underway!
The point of our whole discussion today is to check out what BAPE is up to in 2022. Apparently, a lot! First off we have a pretty cool upcoming collaboration with none other than JJJJound. So, JJJJound was on a roll during 2021 with all the awesome New Balancecollabs! It's kinda safe to say that he brought back some hype to the brand. Now, the upcoming JJJJound Bapesta will come in a white upper with grey Bapesta branding on the side. We can also spot some grey on the heels and the outsole! We can expect this collab to hit some time during spring/summer 2022.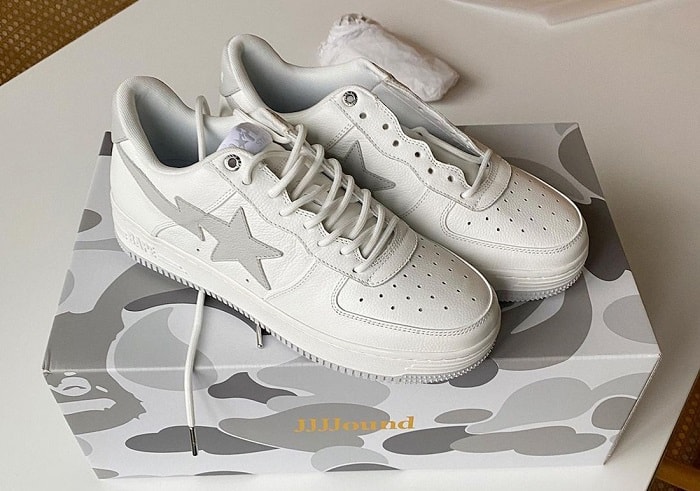 Reebok x BAPE Sneakers
So these two brands aren't new to collabs together. Just a few months ago we got a pretty colorful Instapump Fury and a very chic Club C! Anyway, on January 1st, both brands confirmed another collaboration with a feisty poster that you can check out below.
BAPE® x Reebok
Coming soon.#bape #abathingape #bapecamo #reebok pic.twitter.com/LXvA1n78v4

— BAPE.COM (@BAPEOFFICIAL) January 3, 2022
Sounds like a pretty dope collab, doesn't it? Well, lucky for you, we've got the perfect sneaker bot to ace that Shopify drop! NSB is always keeping up with the latest security updates with updates of its own. So make sure you pair it up with some really good Shopify proxies and sneaker servers for the perfect setup! Godspeed 🔥