Here's Why the Aime Leon Dore New Balance Restock is a Must!
New Balance is hitting the gears with all the awesome sneaker drops! And one of their greatest play tactics has been the hot collabs they're pulling. One of the most successful partnerships they're having is with Aime Leon Dore. Not saying that collabs like Casablanca aren't hot. That one actually made it to the FW22 Men's Fashion Week! However, the Aime Leon Dore New Balance collab is so good that it's restocking in 2022. Yes, you read that right, we're at a point where we're getting restocks! So here's everything you need to know about the not-so-new 993s.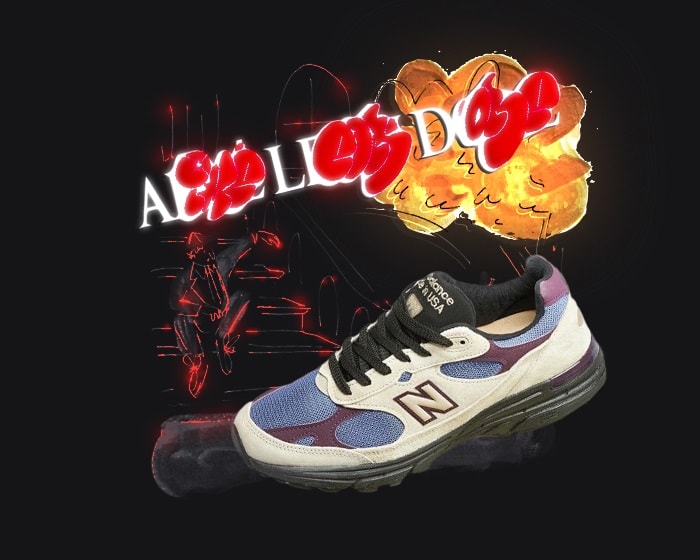 An Intro to Aimé Leon Dore
Sounds like a very fancy French high-end brand, doesn't it? Well, it's actually a streetwear brand from the heart of Queens, New York! The first name comes from the word "loved" in French. The second is the founder's, Teddy Satis, father's name: Leon. Finally, Dore comes from Satis' own full name: Theodore. Anyway, ALD managed to break into the sneaker industry through a long-term New Balance partnership! And we gotta give it to the brand, it also brought NB's kicks into the spotlight. So, guess it was a win-win situation for both brands!
Aime Leon Dore New Balance 993 Taupe
Before we get into the release news, let's appreciate the dad-shoe aesthetic that New Balance excels at! The New Balance 993 is exactly that, with the only difference being that we'd all rock them blindly. Now, the Aime Leon Dore New Balance 993 Taupe initially dropped in November 2021. A second colorway dropped alongside it in a "Beef & Broccoli" colorway!
Anyway, the Taupe colorway features an upper in a mix of off-white, purple, and blue. The colorway is inspired by graffiti you could see in 1990s New York City. The bulky sole comes in classic black. As for the branding, the kicks have the New Balance Made in USA 993 branding on the tongue. Meanwhile, you can find the low-key Aimé Leon Dore branding on the insole. So all in all, it's a pretty nice-looking pair of sneakers!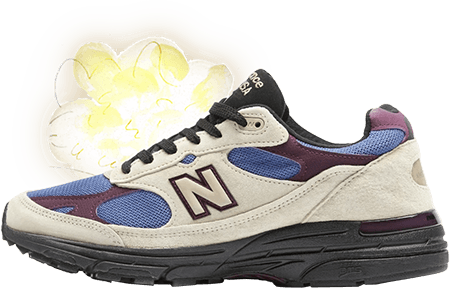 Re-release Info
If you missed out on the initial 2021 release, here's your second chance! The kicks will be restocking on February 10, 2022, for $230. Sounds a little steep, but it'll make you a good $100+ in resale profit. Now imagine copping multiples and cashing in on them? Win-win!
How to Get the Aime Leon Dore New Balance 993?
A collab like that is hype enough for a lot of people to want it for retail! So, you'll need to tip the odds in your favor on drop day, and only a sneaker bot can do that. An all-in-one bot can help you get these kicks easily. And you know, NSB proved that hype New Balance releases are an easy feat for it!
But here's a couple of things to keep in mind. A sneaker bot is only as good as the setup you provide. That includes the choice of proxies and sneaker servers. If you wanna know more about that, here's a guide to get you going. Last but not least, always stay connected with the right cook groups and connections! Godspeed 🔥
Posted in Sneakers 0 comments