Yeezy Blue Oat Is Bringing A New Color Mix That We Love!
New week, new Yeezy. That's our motto lately! And new Yeezy 380s are always exciting to behold. So now that Yeezy Blue Oat s right around the corner, we're in for… a healthy treat? Let's take a look at the new kicks and their release details. Wouldn't wanna miss that, right? If you're new to the sneaker game, expand your knowledge by getting to know the Air Jordan legacy and the history of all Yeezy restocks!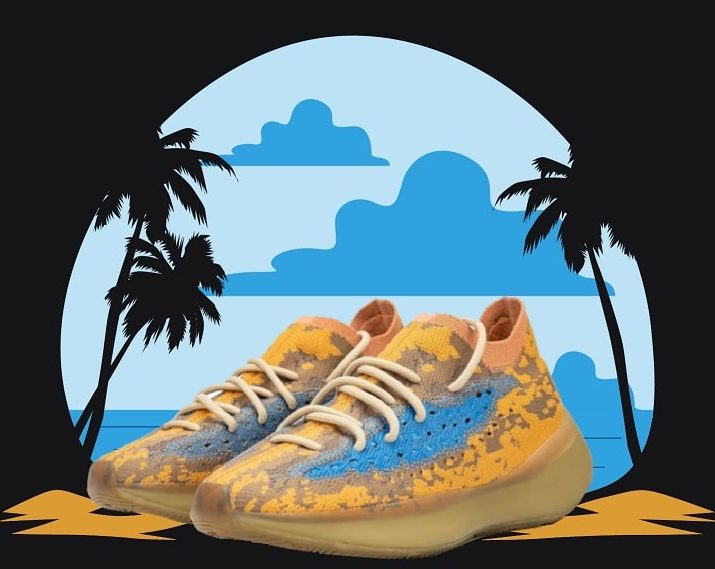 Yeezy Blue Oat: About Time?
The upcoming Yeezy Blue Oat comes dressed in a Primeknit upper that mixes brown, orange, and blue. A pair of kicks that reminds us of our favorite view of nature: beach sands and blue skies. A view many of us miss so much after the COVID-19 global lockdown. The Blue Oat's look is complete with a brown Boost midsole and a rubber outsole.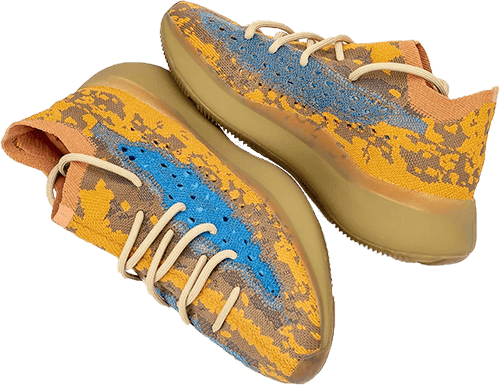 Initially, the kicks surfaced under a different name: Bloarf. Although that sounds like a bad name for vomit, it actually stands for more than that. If we divide the word into three parts, it'll be Bl-oa-rf. "Bl" stands for blue, "oa" stands for oat, and "rf" stands for reflective. But considering that the non-reflective version is… not reflective, the name would be misleading. We could just call the reflective version "Bloarf". And maybe Kanye should just stick to the outer space or Bible-inspired names. Just saying!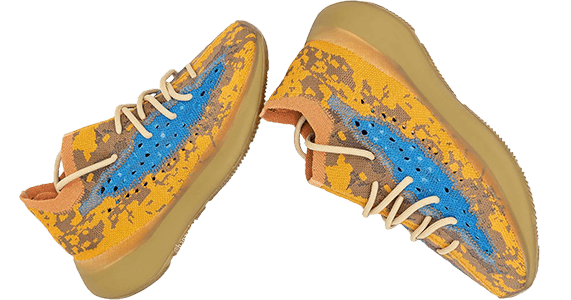 Release Info
The upcoming Yeezy Blue Oat 380 was initially going to drop in May 2020. But nothing went as planned this year in the sneaker industry. Between the COVID-19 initiatives and the BLM movement, sneaker brands had to push their release dates. So it was a relief when we got a June release date for Yeezy Blue Oat. But before we got too hyped about them kicks, a new July date surfaced! Finally, the latest date is currently July 25, 2020. But let's not get our pants in a twist, and hope for the best! The kicks will drop in full family sizing with the adult size retailing for $230 as usual. The non-reflective kicks currently resell for an average of $300, while reflectives can go for much more!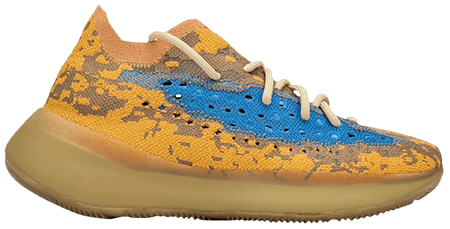 In other news, this is a friendly reminder that Yeezy 350 Zyon is dropping in a few days!
Cop Yeezy Blue Oat With NSB!
We can't ignore how hype the kicks are despite some people trash talking them. Yeezys always sell out whether the colorway is controversial or not. And you definitely don't wanna sleep on these. They might be one of the last Yeezys before Kanye becomes president of the US! And if this really happens, they might become as valuable as Travis' 270s! So why take the risk? NSB is here to have your back and give you a higher chance of copping the pair of you want. Yeezy MNVN and AJ1 Grey Smoke releases are proof of that! So make sure you get your copy before the release and happy cooking!
https://twitter.com/NSB_Bot/status/1282056787764621315
Tags: Adidas, Kanye West, Yeezy, Yeezy 380, Yeezy Boost, yeezy zyon
Posted in Adidas, Yeezy 0 comments