With everything going on in the US and around the world, we can't help but notice the reactions. People were waiting to see who's gonna take a stand and who's not. Just like the COVID-19 initiatives, the public needs to relate to the brands they buy goods from or the artists they support. So how were sneaker brands, retailers, and celebrities reacting to all of this? And what exactly happened with the looted sneakers?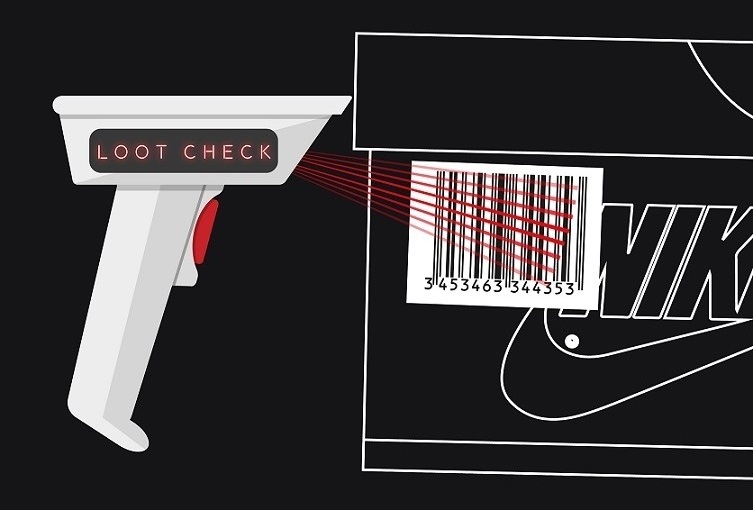 Sneaker Brands Take A Stand Against Racism
With the #BlackLivesMatter movement becoming an international affair, everyone feels personally involved. Sneaker brands collectively supported the movement by campaigning or donating to different funds and organizations. Most brands were pretty vocal about it, especially Nike and Adidas. However, not everyone is really buying into words anymore and some people think that brands need to do more deeds and fewer words.
Let's all be part of the change.#UntilWeAllWin pic.twitter.com/guhAG48Wbp

— Nike (@Nike) May 29, 2020
Nike shared the "Don't Do It" video, which several competitor brands retweeted. Adidas was the first to retweet, and we honestly never thought we'd see something like this happen in a lifetime. However, their support meant nothing to some without seeing some action. Indeed, we still don't know whether the two brands donated or not. But if they did and don't wanna make it public, then kudos to them! On another note, Adidas employees seem to be thinking along a different line because they're staging a protest over racism at Adidas.
Note: Nike just announced that it's hoping to support the black community by donating $40 million.
https://www.instagram.com/p/CAzhEIDg36o/
Actions Speak Louder Than Words
Brands using their platforms to address this matter is definitely essential. However, words alone cannot help, donations and supporting campaigns do. This is why brands like Supreme and FILA took it to their own hands and donated to different organizations. FILA actually donated $100k to support Black Lives Matter. They're also encouraging their followers to donate and support the cause.

Celebrities Share Their 2 Cents!
People always look up to celebrities and athletes and idolize them. So when important matters take the world by storm, everyone sits on the edge of their seats and wait for their favorite celebrity to take a stand. And sure enough, icons like Michael Jordan, LeBron James, and Colin Kaepernick made their opinions loud and clear. However, according to the internet, Virgil Abloh made some controversial and contradictory moves.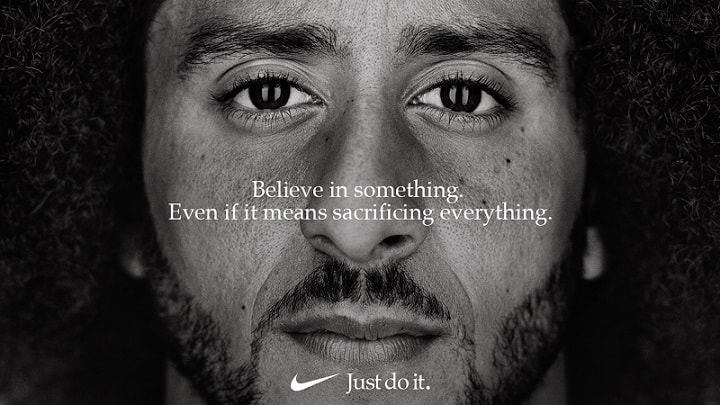 Vandalism and Looted Sneakers
Every movement has its lows. The down that faced protesters this time are people breaking into business and looting. Some of the broken-into stores are Flight Club, Foot Locker, DTLR, Nike Store, and many others. A sneaker store owner, Sole Classics in Ohio, had a piece of his mind to share following the loot of his store. Opinions are fluctuating between condemning all the vandalism and looting, or saying that monetary damage can be fixed, while discrimination can't.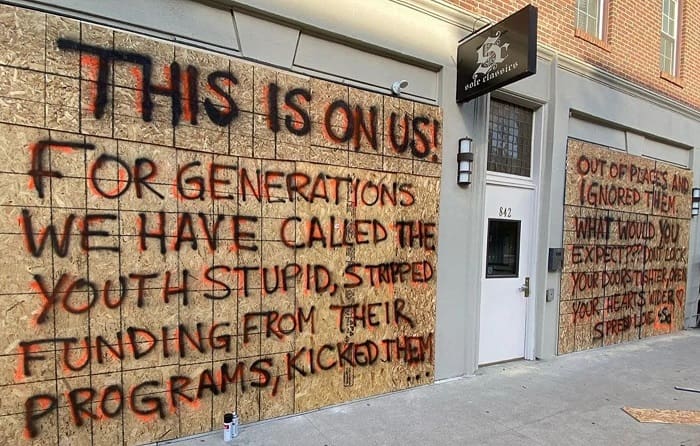 Looted sneakers are already starting to emerge on the internet. The funniest bit to date is a person looking for the second half of a pair of Dunks. However, resale platforms are taking measures against stolen kicks and apparel, and trying to pinpoint any suspicious activity. But selling on platforms that don't act as a middleman and which don't provide any means of authentication like Facebook, Instagram, and eBay are the easier road to easily sell the looted sneakers.
Apple Is Always Ahead of Its Time!
Although looted sneakers are very important, we must acknowledge another story out there. With all the chaos around us, Apple is still hard to fool. During the protests, people broke into the Apple store on Walnut Street in Philadelphia and stole their demo items. However, the company disabled the iPhones and put a message on the screen saying: "Please return to Apple Walnut Street. This device has been disabled and is being tracked. Local authorities will be alerted." So apparently, the demo devices have different software than the ones we buy. This can make tracking any stolen good easier.
Those who looted Apple Store clearly don't know how iPhone works pic.twitter.com/BhP0BmGZeZ

— Asrul Muzaffar🇲🇾 (@asrulmm) June 2, 2020
Looted sneakers are maybe the last thing to worry about during protests. However, profiting off something that is not really yours, is not really ethical. So let's all hope that better times, full of equality are ahead of us!