Give Us An Amen to The Celestial Yeezy 700 Azareth!
We already went through the whole Yeezy names process. And today is a new proof of the mind work behind the latest Yeezy! But that's not everything we're discussing today. Today we're going from the surprisingly exciting colorway to the sleek silhouette. So here's everything you need to know about the upcoming Yeezy 700 Azareth release!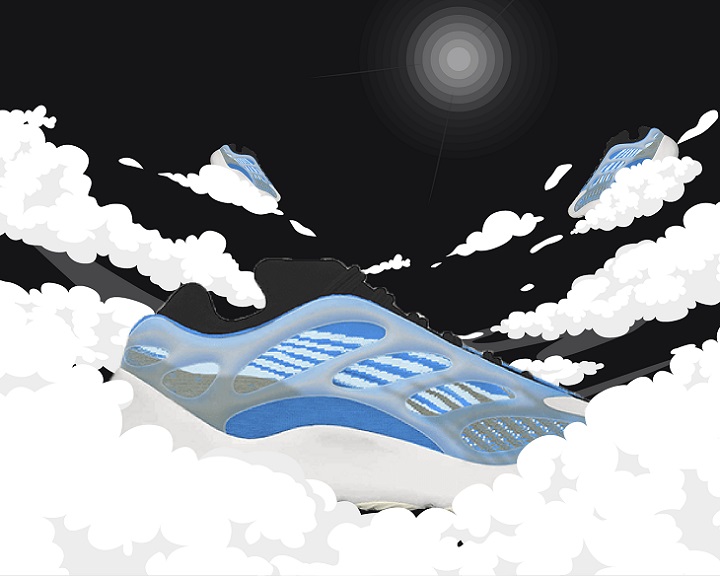 Is Yeezy 700 Azareth Dropping From The Sky?
This is one… heavenly pair of sneakers! The new Yeezy 700 Azareth takes different shades of colors from the sky and paints them on your kicks. The new Yeezy 700 V3 colorway features a sky blue and grey primeknit upper with a hint of black. A blue glow-in-the-dark cage envelops the upper for support. The EVA foam that replaced the Boost midsole in this silhouette comes in stark white. So all in all, it's as if this colorway fell from the sky!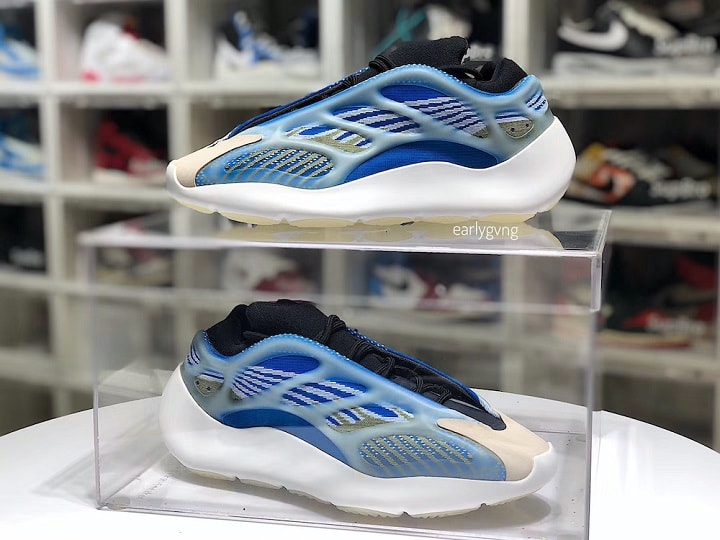 The Name of It!
So, we already broke down the name here, but we'll do it again if you missed it! So Azareth could stand for different things, but obviously, they're all biblical references. The first and most plausible option is that Azareth means "Those Set Apart" in Hebrew. And it's totally fitting because Azareth is a pretty special pair!
The other meaning is a long shot, to be honest, but we can't brush it past Kanye West! The word Azareth could be a play on Nazareth. As most of us know, Nazareth is the city in which Mary was told that she would have a child. Who knows, both meanings are valid until we hear the answer from Ye himself!
Yeezy 700 Azareth Release Info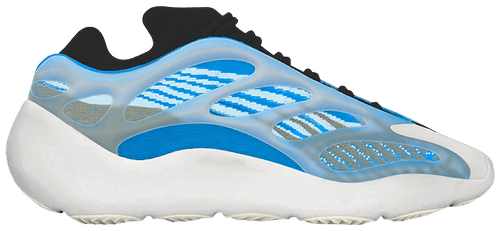 The upcoming blue Yeezy 700 Azareth will drop on August 29, 2020. What a way to end the month! The kicks will retail for $200, the usual price of this silhouette. And if you're wondering "Why on earth should I buy another Yeezy?", we'll answer that! The kicks currently resell for a starting price of $520 that can reach up to $750. For 3x the original price, we'd definitely cop.
Want The Yeezy? Get The Yeezy!
If you think this is the pair of Yeezys for you, you shouldn't miss on that release. Luckily, NSB will make your copping experience easier. And it's in stock in case you wanna get started with Yeezy 700 Azareth! And if this pair isn't your cup of tea, check out the upcoming Jordan 1 Biohack and Jordan Crater! You'll definitely find something you like there.
Tags: Adidas, Kanye West, Yeezy, Yeezy 700, yeezy 700 v3
Posted in Adidas, Yeezy 0 comments