2020 August Yeezy Lineup: As Hot As the Summer Weather!
Today we're bringing some extra heat to the northern hemisphere, and some warm winds to the southern hemisphere! The August Yeezy lineup is a great example of how quantity doesn't define the quality. And how hype switches sides from one brand to another and one silhouette to the other, every season. And finally, we're going to discuss the samples that surfaced lately!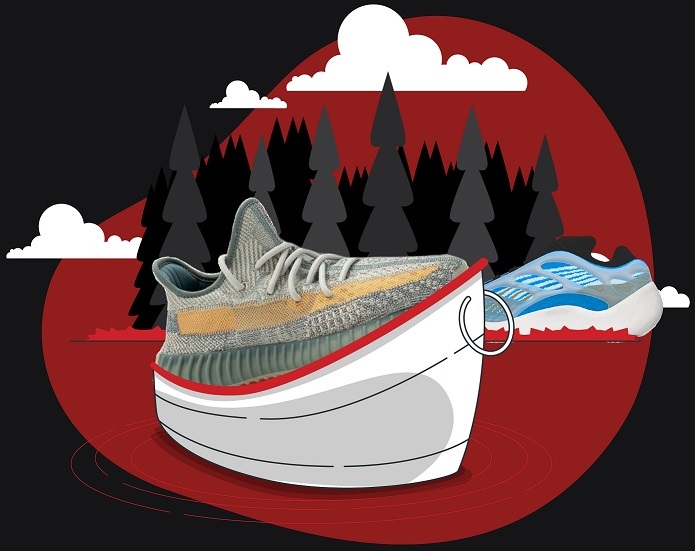 And if you're new to the sneaker game though, be sure to check out the history of Air Jordans, Supreme, and every Yeezy restock! That will definitely put your head in the game.
August Yeezy Lineup
This month is a "slow" Yeezy lineup. However, the two pairs are rocking pretty interesting colorways. So brace yourselves, and let's take a look at the upcoming kicks! First, though, we must get something straight. Ever since his newfound Christianity, Kanye has been going for Bible-inspired names for the kicks. The ones that come to mind are the 2019 holiday trio: Yeezreel, Yeshaya, and Yecheil!
Yeezy Boost 350 V2 "Israfil"
Anyway, we already covered Yeezy Israfil for you previously, but some more deets won't hurt! The upcoming 350s will feature a bluish-grey upper with a contrasting yellow side stripe. The Primeknit upper will have that patchwork-like vibe and the yellow gum outsole completes the look! Finally, the coolest feature about the kicks is that they come with two sets of laces! The first one is a new bungee lacing system while the second is your standard laces.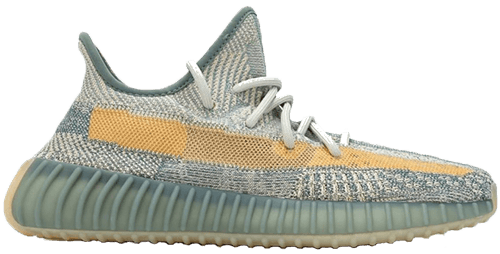 According to the Yeezy Mafia, the kicks are dropping on August 22, 2020, and will retail for $220. The interesting thing about this release is actually the resale value of the kicks. They're actually reselling for $1,250+! This value might change post-release, but better safe than sorry!
Yeezy 700 V3 "Azareth"
Another biblical looking name. It may be a twist on Nazareth, the city in which Jesus grew up. It could also be a play on Arzareth, another biblical city northwest of the Black Sea. Anyway, Kanye is definitely stepping out of his tonal comfort zone with Yeezy 700 Azareth. Instead of the usual plain colorways, the kicks feature a blue, green, and grey Primeknit upper. Moreover, the rubber cage surrounding the upper is coming in blue too! And once again, the silhouette dropped the Boost midsole in favor of the new EVA foam midsole.
The kicks are scheduled to drop on August 29, 2020, and will retail for $200. There is no info about the kicks' resale value yet. However, if it's anything like Azael and Alvah, we're on board!
Yeezy 451 Anyone?
The August Yeezy releases are definitely fire and worth running NSB for them. However, another silhouette has been surfacing recently. It's not new by any means, and we were hoping it would be among the August Yeezy lineup. But oh well, that was wishful thinking. The kicks give off a very strong alien/dumpling vibe, enough said.
YZY 451 SMPL pic.twitter.com/j4ON6jWjFo

— YEEZY MAFIA (@theyeezymafia) July 25, 2020
Yeezy 451 has been teased for a long time now, but Kanye's look in May gave us a clear shot at a beige colorway. Yeezy Mafia also teased a 451 sample a few days ago and received a lot of mixed reactions! So let's wait and see, maybe Ye will surprise us in the Holiday season!
Tags: Adidas, Kanye West, Yeezy, Yeezy 700, Yeezy Boost, Yeezy boost 350, Yeezy Boost 350 V2
Posted in Sneakers, Yeezy 0 comments