Yeezy Israfil and Yeezy Cinder Reflective Rocking SS20!
With everything going on lately and the lockdown, it's never a bad idea to have something to look forward to. For you sneakerheads, it's sneakers. Luckily, Kanye always got our backs with his releases. And this season is no different! With the highly anticipated Yeezy Cinder Reflective and Yeezy Israfil surfacing, we couldn't ask for more. In the meantime, you could boost your productivity and mood by styling your kicks while you work from home!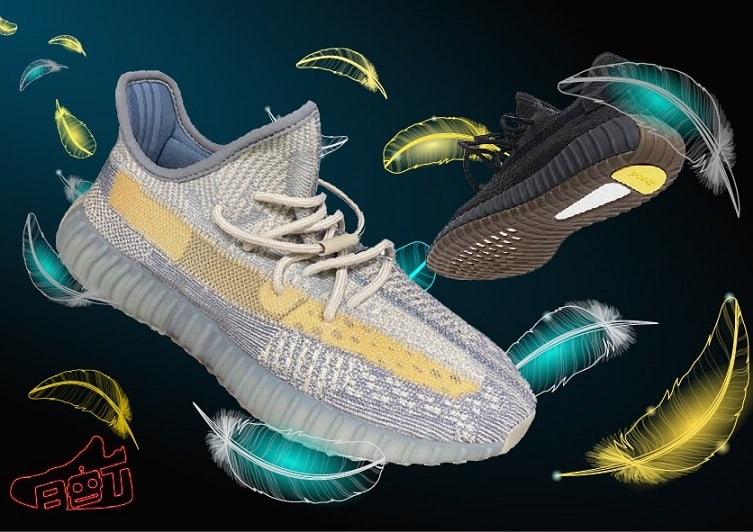 Yeezy Israfil
Yeezy Mafia posted a couple of days ago the images of Yeezy Israfil, and it's looking good! But before we go into all the deets, let's discuss the name. Israfil is actually an archangel in Islam who blows into a trumpet before Armageddon. That's a pretty grim name for a shoe, considering all the recent news, but maybe that was Kanye's inspo? The end of the world? Nobody knows.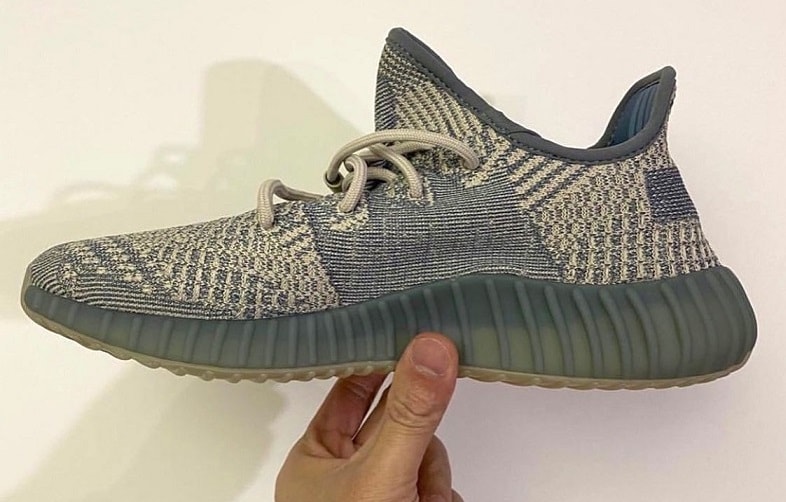 Now that we got this out of the way, let's talk kicks! Yeezy Israfil features a patchwork-like Primeknit upper in bluish grey and pale yellow. The translucent side stripe is also dressed in yellow. We also have the usual full-length Boost midsole in a grey shell and a yellow gum outsole completes the look. Finally, we're getting two sets of laces with this Yeezy 350 colorway: regular and bungee laces!
Different Laces?
The difference between these two is that bungee laces are elastic and have lace locks (which differ in shape). So once you tie these babies up, you can take the kicks off and put them back on again without having to untie the laces because it won't come loose! Regular laces are your standard shoe lacing system, but you have to untie them each time you wanna take your kicks off! In the case of Yeezy 350 V2s, however, the laces are actually rope laces giving that chill street style feeling. So we can see that Kanye is trying to help us step up our comfort game and catering to all tastes while we're staying at home, safe and sound!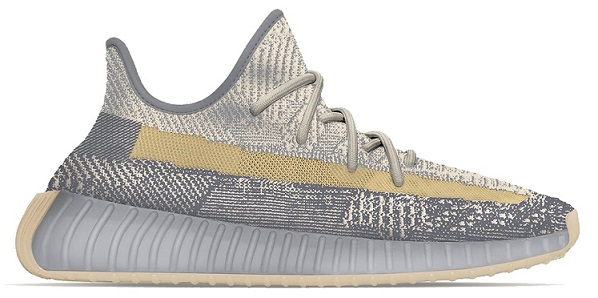 Yeezy Israfil is set to release some time in Summer 2020 for $220 as usual. But keep checking for news about the kicks, you never know what could change till then!
Yeezy Cinder Reflective
The non-reflective counterpart of Yeezy Cinder dropped on March 22, 2020. Although it won't get you a fortune, it can give you some easy pocket money because why not? However, if you really wanna cash in, it's always the reflective version of a Yeezy 350 that takes the cake. Yeezy Cinder Reflective is no different! The same almost-black upper can reflect light, what's not cool about that? With a resale value ranging between $820 and $1,000, it must be on the top of the "Yeezys To Cop" list!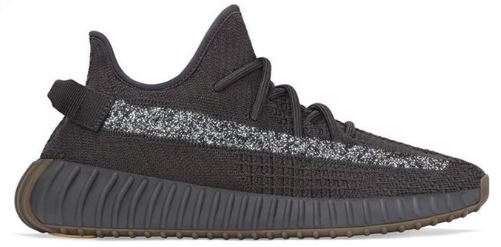 The release date isn't set yet, but it will supposedly be in SS20. However, a release on April 4th is highly likely, so stay alert. The kicks will retail $250 which is $30 higher than usual, but it's worth it!
Yeezy Cinder Reflective and Israfil FTW! 
It may be early to get your bot ready, but it's never too early to own a very good one! NSB is the bot you need to go through the crowds and make sure you get your chance at a successful cook. And if you're new to the industry, check out this guide for help! And hopefully, we'll have better days waiting for us very soon.
Tags: Yeezy Boost, Yeezy boost 350, Yeezy Boost 350 V2, yeezy cinder, Yeezy Israfil
Posted in Sneakers, Yeezy 0 comments